City Breaks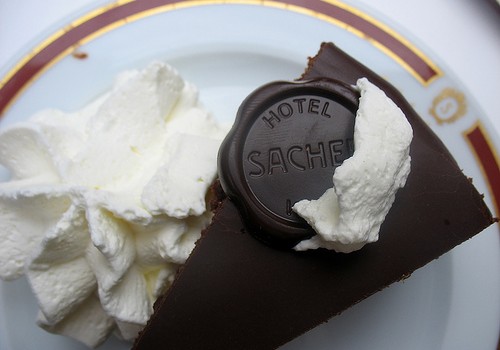 Published on February 8, 2011 | by Francy
0
A Week-End in Vienna to enjoy a greedy stop over
Desserts are surely a pointer of the city of Vienna, with the proliferation of bakeries and shops with appetizing delicacies on display, from pastries to cakes filled with jam and cream, from the legendary Kipfel to the wonderful Sacher cakes, and finally with the famous chocolate 'Mozart balls'. All these reasons are enough to decide to make a weekend of gluttony in this city.

But Vienna doesn't tickle the palate only on one side, and offers a range of different dishes to entice anyone.
In the markets of Brunnenmarkt and Yppenmarkt you can admire beautiful benches full of the best groceries, from cheese – such as the famous Bergkase – to salami, from pickles to bread, from smoked fish to meats.
The gourmet side of Vienna is a jubilation of meats and vegetables, such as Gemusecremesuppen – a cream of different types of vegetables, the Wiener Schnitzel – a breaded pork or veal cutlet, the Wiener goulash – stewed beef, the Tafelspitz – boiled beef with horseradish sauce, apples and chives sauce. Is this enough to make mouth-watering?
Fine, because for the week of Valentine's Day, from February 14 to 20, Vienna will host the Dining City Restaurant Week, during which more than 60 restaurants will offer a tasty menu at a fixed price, 25 Euros per person.
Photo by vjamnicky