Germany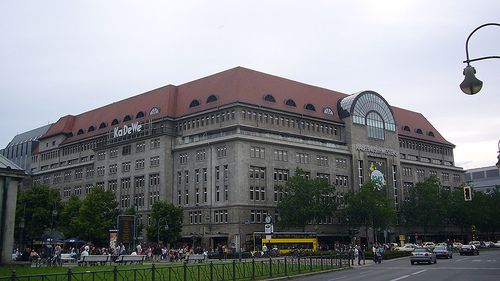 Published on March 11, 2010 | by Francy
1
Berlin: Schöneberg and Friedrichshain districts
Berlin, discovering Schöneberg and Friedrichshain districts…
Schöneberg
Schöneberg is a residential neighborhood in the south-west of Berlin. Here, J.F. Kennedy uttered the phrase "Ich bin ein Berliner".
Here, the actress Marlene Dietrich was born and here there is the Winterfeldplatz market (one of the most beautiful of the city, with clothing and cuisine), but above all, here it is where it is possible to find locals and nightclubs frequented by the gay community. In the underground station of U-Bahn, a plaque commemorates the homosexuals, men and women, killed in concentration camps.
In Nollendorfplatz centre of the district, there is the Metropol, a former theater, became a disco. Two of the most popular clubs of this area are Mr. Hu, in Goltzstrasse 39, attended by students and artists, and M Café, also in Goltzstrasse but at 33, where they play live rock music.
Other places not to miss are the Liberty Bell of the old town hall of West Berlin in JF Kennedy square and the previously mentioned Winterfeldplatz market, the Kaufhaus des Westens (KaDeWe), the largest department store in Europe, seven floors, 26 elevators, 400 thousand different items, over 50 thousand visitors daily.
In this area there are also two parks, Rudolph-Wilde-Park and Heinrich-von-Kleist-Park. Some of the most famous squares in the district are Bayerischer Platz, with the homes of intellectuals and artists; Innsbrucker Platz, Nollendorfplatz and Wittenbergplatz, where at the corner with Tauentzienstraße, there is the KaDeWe department store. Find out all the available hotels in Berlin Schöneberg, room rates from €24.
Friedrichshain
It is the smallest district of the city of Berlin, loved by all those who prefer the cultural and night life. Friedrichshain is one of the districts which has undergone major changes and renovations over the years and even today is constantly changing: house prices are among the highest in the city.
This district is known, because it is frequented by artists, students and teenagers, and it is full of clubs, representing one of the centres of nightlife of Berlin. In Friedrichshain in the east part of Volkspark Friedrichshain, there is the Sport-und Erholungszentrum, the largest sports centre in the city.
Along the banks of the Spree River, there is the longest piece of wall still preserved on which there is a permanent gallery of murals that form the East Side Gallery, where dozens and dozens of street performers among the most famous in the world have painted their works. Here, one of the main streets is the Karl-Marx-Allee that begins at Alexanderplatz and arrives till to the Mitte district.
There is also the aforementioned Volkspark Friedrichshain with the Märchenbrunnen, a fountain in neo-baroque style with Tivoli stone baths. One of the most famous clubs of the sistrict is the Matrix Club, in Warschauer Platz 18, inside the subway station, dedicated to techno music. See all the available hotels in Berlin Friedrichshain district,room rates from €25.
Photo of  KaDeWe shopping mall by kentwang