Germany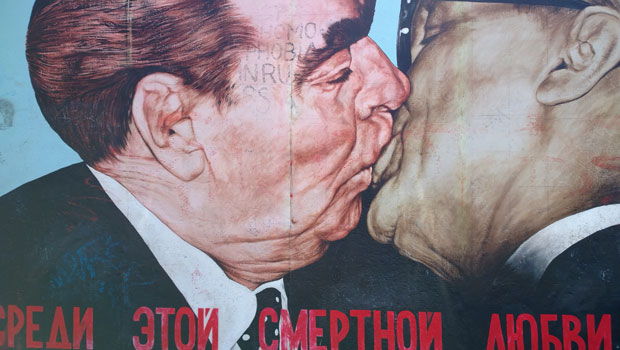 Published on December 8, 2015 | by Vanessa Tutzke
0
Berlin – City of Opposition
The fall of the Berlin Wall in 1989 signalled the end of an old regime and the reunification of east and west, but today the German capital still remains a city of contrast and opposition. While monuments to the past and echoes of the old divide remain, Berlin today is a thriving metropolis and a cosmopolitan capital of Europe. The Germany economy has remained surprisingly buoyant despite the global financial crisis, while the Berlin real estate market is booming. If you're headed into town for a short strip or long stay, you're guaranteed to find ideal accommodation in a world-class city at just a fraction of the price of other capitals.
Berlin itself is an eclectic combination of historic architecture and centuries old streets, alongside high rise tower blocks and twenty-first century constructions. A housing boom in the wake of the reunification of the city meant ample living space in new districts of Berlin, but nowadays demand is far outpacing development of livable spaces in one of Europe's most sought after cities. Whether you're in town for a night, or planning a much longer trip, you're bound to find a space fit for purpose, from small studios and single rooms, to entire apartments and homes in some of Berlin's most up and coming neighbourhoods.
Berlin – a tale of two cities
Although Berlin has come a long way since the wall came down and the signs of segregation have faded, echoes of the old regime still linger. For first time visitors, Berlin's layout can be confusing. Unlike most cities and large towns, Berlin has no single centre, instead boasting two hubs thanks to its historic separation. To the east lies Alexanderplatz in the Mitte region of city, a central public square and transport hub for the city. In the west of Berlin, the areas around Kudamm and Breitscheidplatz are both generally agreed upon as the centre of their respective parts of the city.
Rejuvenation and redevelopment
Berlin's real estate value has sky rocketed in recent years, and real estate entrepreneurs have been quick to act upon the lucrative upwards trend. For investors and developers, Berlin has proved an enticing option, with the same amount of square footage for less than six times the price of a similar space in London, Paris or Madrid. As demand for properties soars, and the German real estate market succeeding despite a fiscal slowdown, now's never been a better time to invest in property in some of Berlin's most exclusive and sought after districts and neighbourhood.
Alongside Berlin's centuries of history and iconic landmarks, the city is known and celebrated internationally as a thriving cultural hub. Popular with artists, many of the city's once trendier districts like Prenzlauer Berg and Friedrichshain have emerged from extensive redevelopment and rejuvenation projects. More recently, the neighbourhood of Neukölln has emerged as a popular alternative for locals and tourists priced out of previously sought after areas. Berlin has some of the most diverse architecture and artistry you'll find in a single city. Whatever space you're looking for, you're bound to fit the perfect fit in Berlin.
Get around and see the sights when you visit Berlin
If it's your first time in Berlin, you'll no doubt have a busy list of things to do while you're in town. Don't be tempted to spread yourself too thinly, and ditch rip-off local tours if you really want to see the best of Berlin. Make sure to buy yourself a Metro pass that'll cover your stay in the city. Save on travel overground and under anywhere in the city, including outlying districts and suburbs for when you went to get out and explore more. There's must-see landmarks at every turn in Berlin, from the Brandenburg Gate to the Reichstag. Visitors can walk along the remnants of the Berlin Wall, or explore world famous exhibitions at Museum Island, a UNESCO World Heritage Site.
Although accommodation can be surprisingly affordable, your everyday living costs can soon mount up. It's incredibly temping to indulge in restaurant service and fine dining every night, but Berlin's Street Food Village Market and Street Food Thursday events offer a much more affordable way to enjoy authentic German dishes and Bavarian produce. Even if you've booked your plane or train tickets the day before, you can still make some fantastic plans with discounts, deals and online vouchers from specialized websites. If you are still looking for ispirations here's some low-cost ideas to have fun in Berlin ready for you!