Top 10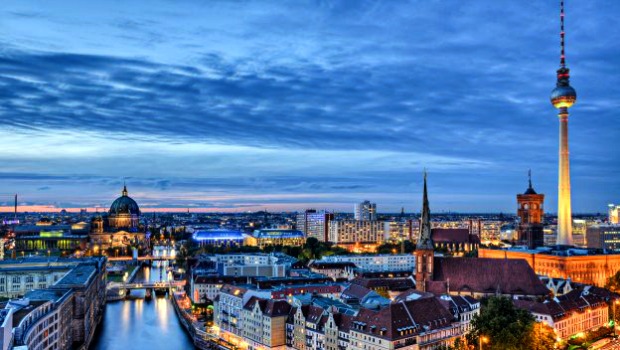 Published on March 28, 2014 | by Francy
0
Must-See Sights in Berlin
Of all the European capitals, Berlin is perhaps one of the most politically gossiped, notorious and cold ones… but if every year millions of travelers come from all over the world to stay there, there must be a reason, and it is certainly a good reason.
So here are some tidbits for those looking for confirmation to what we've just said. Berlin is a beautiful city, the term may sound overused, but really there is no other adjective that encompasses all the meanings that can be expressed by a simple and passionate: "Beautiful."
The first tip is to buy a Berlin Pass for 2 or 3 days, which offers unlimited access to public transport within zones A, B, and C, as well as free entry to over 50 among the major attractions in the city, including the Cathedral, Pergamon Museum, Checkpoint Charlie, and also 5 museums located on Museum Island. You can buy a tourist pass online at a cost of € 74.00 pp.
There is plenty to see and do in Berlin. In addition to visiting the many museums, art lovers will appreciate places of worship such as the Evangelical Church St. Marienkirche, Gedächtniskirche (Kaiser Wilhelm Memorial Church,) as well as the great Friedrichswerdersche Kirche, neo-Gothic masterpiece by Karl Friedrich Schinkel. Moreover the not to be missed stops are Alexanderplatz and Potsdamer Platz, KaDeWe, the most famous shopping center in Berlin, and Friedrichstrasse, the city's main avenue ideal place for shopping.
History buffs just cannot miss the Brandenburg Gate, the aforementioned Checkpoint Charlie, the Plotzensee Memorial and East Side Gallery, with the remains of the Berlin Wall. The latter, is definitely one of the most captivating areas in Berlin. Although only a very small portion of the original Wall is still standing, this remains one of the strongest symbols of the city's divided past. The graffiti and drawings on this 1.3 Km long section of the wall, made ​​by young Berliners after its fall, and some by artists renowned all over the world, represent an international freedom monument, with its crucial moment coinciding exactly with the date of November 9, 1989.
Similarly Checkpoint Charlie, the access point for foreign visitors allowed to enter East Berlin, as well as the place where in October 1961 Kennedy's American tanks clashed with Khrushchev's Soviet ones during a very tense period of the Cold War, it is a tremendously moving place, full of historical and social value. Even less remains of Checkpoint Charlie than the Wall, only the reconstruction of an American sentry and a copy of the border signs. Today, even a work by German artist Frank Thiel commemorates the exact location of the former crossing point. In this same area, right at the end of Friedrichstraβe, there is also the "Wall Museum – Checkpoint Charlie Museum-House," which hosts even a reconstruction of the first guard post, among other important "pieces" of history.
Unfortunately, not everyone has enough time to enjoy each and every stop, which thing is, nevertheless, impossible to do during a single visit to Germany's Capital city. My first experience in Berlin, for example, lasted only 24 hours. Actually a very short time to enjoy even just the main attractions of the city. But 20 minutes later, still at the airport, I had already decided how to spend my "hit and run-style" half-day off in the city: eating 🙂 The Funky Food and Art in Kreuzberg is a gastronomic tour of one of the most significant areas in the city​, Kreuzberg, where between a ubiquitous Currywurst, delicious Rollmops and mugs of German beer, you will delve into the young and multicultural scene of Berlin, including murals, tags and fascinating spätis shops in the streets of Wrangelkiez. The tour lasts about 3 hours and cost € 55.00 pp.
Tour lovers with enough days available, can go even further and discover the capital of the state of Brandenburg through a Potsdam/Sanssouci Palace tour. Potsdam is situated on River Havel, southwest of Berlin and houses, among other architectural treasures of the old town and the wonderful palaces of the Prussian kings, even Frederick II's legendary Sanssouci Palace, which a guide will escort you through. (Price starting at 39.00 €).
Whether it is a business trip or a more or less long vacation, Berlin is a city with innumerable facets, it offers efficient services, spectacular attractions and unexpected sensations to anyone willing to look beyond that wall built over years of unbecoming events, but on whose ruins a whole new world was erected, able to prove that flowers can also grow on concrete.
After reading this post are you wondering about a trip to Berlin? Well, take a look at the best deals for budget hotels in Berlin and don't miss the chance to book also your flight to Berlin