Lifestyle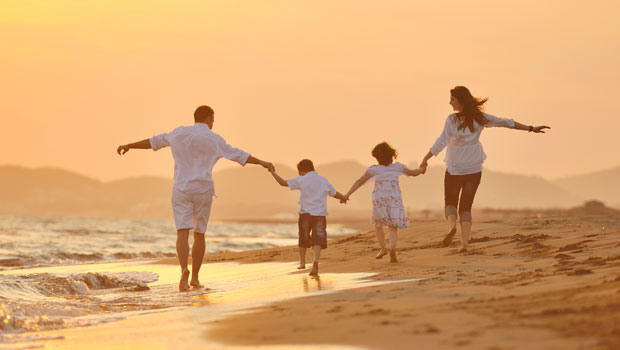 Published on July 29, 2016 | by Andrea Guerriero
0
From Tehran To Alhaurin – A Family Journey
My family and I are immigrants from the Middle East who traveled through Europe before settling in a specific country and making it our home. Before you stop reading what is surely sounding like a tiresome cliché – our story is different. We weren't fleeing an oppressive regime (not really) or a civil war (not yet), and we didn't have to pay a penny to people-traffickers, we travelled first-class. Our journey has been nothing short of amazing, and has a happy conclusion.
Early Years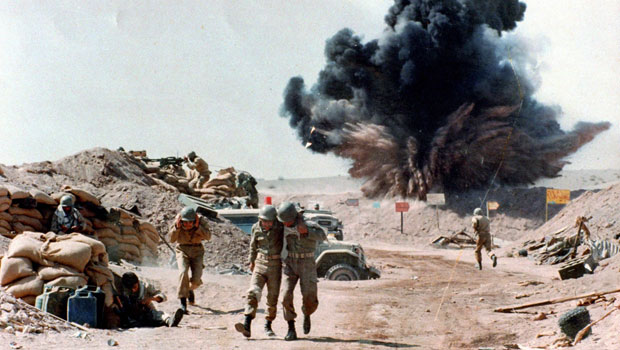 My name is Aram Annassian and I am a businessman who until two years ago lived in Tehran, the capital of Iran with my wife Pari and our young daughter Arpi. While we were all born and raised in Iran and hold Iranian citizenship and passports, we consider ourselves to be Persian-Armenians. My father was an Armenian immigrant, while my mother was a proud Persian.
My father was a Christian of the Armenian Apostolic Church, and my mother was raised in the Roman Catholic Church of Iran, so we were a Christian family. When I tell people that, they look at me aghast, and it's not hard to see why; Iran is an Islamic country of 80 million people, of which less than 300,000 are Christians. In theory, that would seem tantamount to a family of mice setting up home in a cattery! The reality is that as children we grow up accepting our circumstances. I knew I was different from most kids, but it wasn't such a big deal, and most of my boyhood friends were Muslims, and in truth we were always treated with respect by Muslim families.
As an immigrant worker in the early 1970s my father had three things going for him – he was big and tough (he had been a championship winning boxer in Armenia), he was intelligent (he spoke Armenian, Arabic, French and English) and he had an energy and work ethic that left the opposition standing. Oh, and he was a master builder.
While me and my brothers were growing up, my father was establishing a highly respected construction firm in Tehran. After the bloody war of 1980-88 between Iran and Iraq ended, and the subsequent rebuilding of Tehran, my father's firm won several large, extremely lucrative contracts which took him into the "Big League".
My two brothers and I went into the family business, they as contractors, myself – as the lawyer of the family – in administration. My father died of a heart-attack aged 62, my mother from cancer three years later. My brothers and I inherited the company, but after the loss of both our parents so quickly, my own heart was no longer in it, and I asked them to buy me out.
A Yearning For The West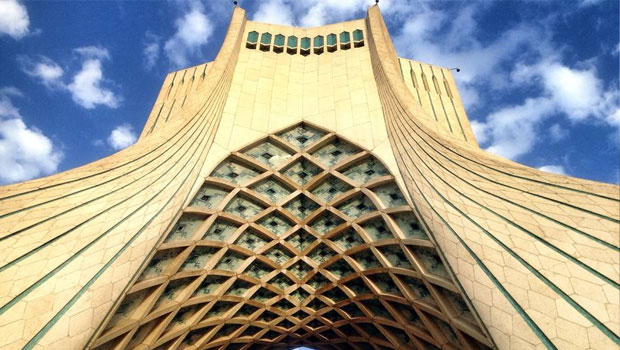 Even before the death of my parents, my wife and I had yearned for a new life in the West. Tolerance toward the Christian minority had steadily waned in Iran since the allied invasion of Iraq in 2002, and while we were never subjugated to outright physical attacks, there was an uncomfortable undercurrent that suggested sooner or later something bad was going to happen.
We had both attended university in Tehran, and among our courses were English and Spanish – the two most spoken languages of the free world – and we travelled to the UK, Spain, France, Italy and Germany over the years for family holidays. Seeing how free and tolerant life was in the West only made us realize how restricted we were in Iran.
We always imagined that one day, we would travel the world, eventually finding the place that we could put down roots of our own. The trouble was, Iranian passports aren't much use for globe-trotting. While an EU passport will on-average get its owner into more than 160 countries without the need of a visa, our passports accessed just 37 countries. An Iranian passport is great if you want to travel to Haiti, Nicaragua or Micronesia, but if you want to go to North America or Western Europe, you'll need visas. We wanted to be able to travel freely and spend time in certain locations, and that wouldn't be an option with an Iranian passport.
Second Citizenship
Most successful Middle-Eastern businesspeople are only too aware of the phenomena of Citizenship by Investment. This is a way of gaining second citizenship and a second passport to a different country than that of your own. This second passport would be a gateway to greater travel, freedom of movement in terms of where you could work and live, and therefore enhanced opportunities in general. Needless to say such documentation extended to a family would truly be life-changing.
Using one of the more reputable online second citizenship specialist websites, I set about obtaining an EU citizenship and passport that extended to my wife and child. The beauty of the EU – at least for now – is that no matter which country you are a citizen of, you are free to live and work unhindered in any other EU country. While there are many countries that offer Citizenship by Investments (CPI) programs, the ones with the greatest value seem to be that of Greece. After undergoing a thorough background check by the Greek authorities, I made a real estate investment of just under €100,000 (which got me a one-bedroom apartment on the outskirts of Athens) and three months later we flew to Greece – officially for a holiday but in reality to collect our citizenship and passports.
Discovering Alhaurin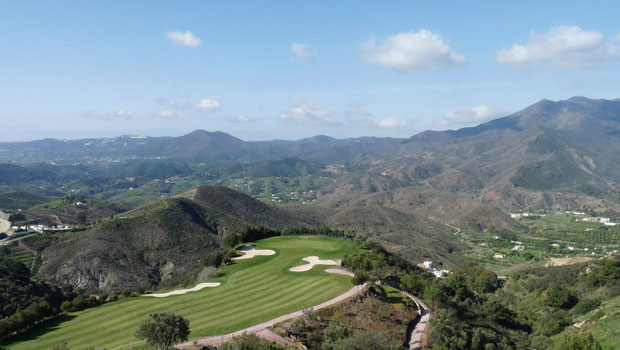 Although Greece is a beautiful country and one which we will certainly visit again in the future, we had set our sights on Spain as the country we were hoping to start new life in, and targeted the beautiful province of Andalusia as our destination. In all of our travels it had been tolerant, friendly Spanish people that we had warmed to the most, plus the country – both coastal and inland – was simply stunning. After spending a few days and nights in hotels on the bustling, hectic Costa de Sol town of Benalmadena, we traveled North to Malaga for a more authentic taste of Southern Spain.
Malaga is a big, sprawling city of 700,000 people, and rated one of the noisiest cities in Spain. After spending a few days there we were in full agreement – it was even noisier than Tehran! One Sunday we took a drive inland, and within 20 minutes had discovered the town of Alhaurin de la Torre, and promptly fell in love.
As a 40-year old man who has spent his life in the construction business, the first thing that struck me as we drove along the spacious main road was the quality of everything, from the large houses which lined the road to the ornate decor that the council had provided. To the left, Alhaurin is looked over by an imposing, spectacular range of mountains. To the right is the "pueblo" or old town, and beyond that miles of unspoiled countryside.
Alhaurin is that perfect blend of tradition and modernity that is very hard to find these days. You can spend an hour driving around "Pinos de Alhaurin", a vast mountainside urbanization dubbed "the Beverly Hills of Europe" that is full of multi-million euro mansions, and yet five minutes later you will be in unspoiled rustic countryside that hasn't changed in centuries.
If you like golf, you are spoiled for choice, with the ultra-hard, Seve Ballesteros-designed Alhaurin Golf Course, to the easier, more family orientated Lauro Golf. I had never played golf before, but I now play several times per week – it's an addiction!
We rented a villa for several months before eventually buying our own finca earlier this year. It's a four bedroom house with 10,000 square meters of land. We have a dog, a cat and a donkey. Arpi has just started school, and is speaking better Spanish than me already.
Thanks to the power of the internet, I can still do administrative work for my brothers in Tehran, work which pays the bills. The bigger picture is that we have just leased premises in town, and I will shortly be opening my own law firm in Alhaurin de la Torre.
In these worrying times we can never take anything for granted, but for now, life for this immigrant family is amazing!