Food & Wine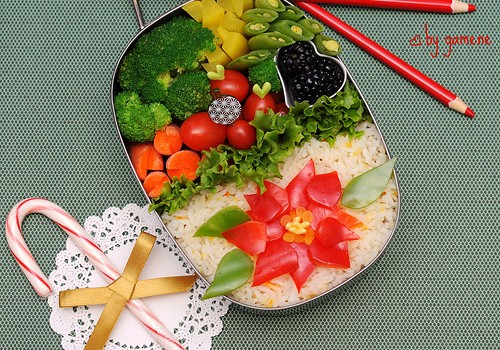 Published on February 6, 2012 | by Daniela
1
Yummy destinations around Europe: the Food Museums
A quite different approach to the concept of museum. History, science, technology, nature, art and… taste, all together, to teach us everything, absolutely everything on the foods – historic and not – that we are accustomed to eating mechanically every day (or almost, depending on our nationality). The true lovers of taste can't miss these yummy destinations! The food museums. In Europe, of course.
Enjoy a look into how your favorite foods are produced, processed and promoted; you will find at least one in every major city in Europe. There are plenty of food museums to choose from, all around the Old Continent: they celebrate food and beverages, from different regional styles to specific types of food. Local Products such as Prosciutto di Parma, national excellence as Belgian chocolate, gastronomic specialties such as the German Currywurst. We want to offer an overview of the more bizarre and interesting museums of food in Europe. Well, Bon appetit!
Frietmuseum – Bruges
Absolutely incredible, the Frietmuseum in Bruges is the first and only museum dedicated to potato fries, a product that, along with chocolate, is the most characteristic of Belgian culinary expertise: this is why they should really be called Belgian fries rather than… French fries! Discover where do potatoes come from and what is the secret of making good fries, have fun with your children thanks to countless activities dedicated to them and enjoy even some samples. Location: Vlamingstraat 33, Bruges. (Tickets: 4€ to 6€)
Choco story – Bruges
The Frietmuseum was created by the families Cédric and Eddy Van Belle, who also created in Bruges this Belgian chocolate museum: a journey through the transformation of cocoa into chocolate and an opportunity to learn about health and quality aspects of Belgian chocolate. Location: Wijnzakstraat 2, Bruges. (Tickets: free to 7€)
Museum der Brotkultur – Ulm
This is the German Museum of Bread Culture, the first museum of its kind in the world, founded in 1955. 16,000 objects and works of art in 30 sections, illustrating 6000 years of history of this indispensable basis of human existence. Location: Salzstadelgasse 10, Ulm. (Tickets: 2.5€ to 3.5€)
De Locht, the National Asparagus and Mushroom Museum – Limburg
Housed in an authentic 19th-century farmstead, this museum shows the old and modern methods of cultivating these two products typical of Limburg, elaborately illustrated by texts and videos. Location: north of Limburg, Netherlands, between the moors of "De Peel" and the river Maas. (Tickets: 2.25€ to 5€)
The Hollands Kaasmuseum – Alkmaar
The Dutch Cheese museum is located in the Waaggebouw, right next to Alkmaar cheese market. It is a permanent exhibition of old tools and instruments for dairying throughout the centuries. Guided tours include cheese tasting and there is also a magnificent treasure hunt for children. Location: Waagplein 2, Alkmaar, Netherlands. (Tickets: free to 3€)
Deutsches Currywurst Museum – Berlin
This German museum celebrates one of its national dishes, currywurst – hot pork sausages covered with a curry sauce made out of ketchup and curry powder. Traditional and unconventional at the same time, this is the culinary emblem of Germany's capital city. Location: Schützenstraße 70, Berlin. (Tickets: 7€ to 11€)
The Olive Tree Museum – Liguria, Italy
This museum showcases the role the olive tree has played in over 6,000 years of civilization, and visitors can wander the nearby olive groves and olive mill to see how the oil is produced. 18 sections drive visitors through the history of the olive tree, one of the most typical characteristics of the Mediterranean environment and the secrets of olive oil production. Location: Via Garessio, 13, Imperia, Italy (Tickets: 2.5€ to 5€)
Italy also hosts a National Museum of Pasta, in Rome, but unfortunately it's temporarily closed for restoration. And least but not last, his majesty the Parma Ham: at the Museum of Prosciutto di Parma. Not just slivers of salty goodness, but rather a delicacy steeped in tradition and technique, the pride of the city of Parma.
Whatever the food, these museums around the world, not only Europe, give a look back at how the edibles got their start and evolved throughout the centuries. The Yummiest way to learn something new!
Photo by gamene