Shopping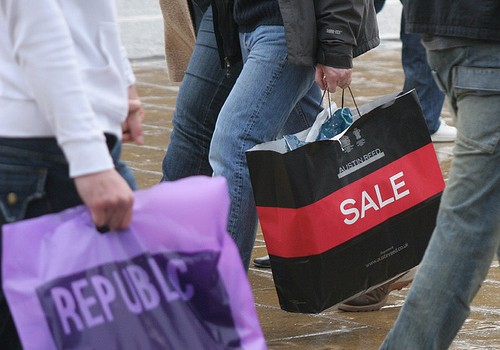 Published on January 9, 2012 | by Daniela
0
Winter sales in Italy: a guide to the shopping streets
The after Christmas shopping race in Italy starts on one date, as this should contribute to restoring economic growth. The date has been changed for almost all Italian cities: it's January 5 from Milan to Turin, Genoa, Venice, Bologna, Florence, Ancona and Perugia, as well as Naples, Bari, Cagliari and Reggio Calabria. In Palermo they started on Jan 2, in Rome on Jan 6.
But for those who didn't already know, the sales had already started! Due to the crisis, many businesses have started promotional sales already in the Christmas run-up, especially clothes shops, applying 20% to 30% discounts. And there is more. In fact, since January 1, 2012, the opening hours of shops have been liberalized. They can stay open all day at all hours, and with the possibility of running promotional sales all year round.
With the arrival of the winter sales season, here is a useful guide to the shopping streets of the main Italian cities, for the lovers of great deal and post-Christmas shopping.
Sales in Rome
Walk along the roman shopping streets for advantageous purchases, with discounts even up to 60%. These are the unmissable Via del Corso, the elegant Via dei Condotti and Via del Babuino.
Don't miss a visit to the Galleria Alberto Sordi, or shopping in the Vatican area or via Cola di Rienzo, rather than a visit to the big shopping centers around the outskirts of the city.
Sales in Milan
In the capital of fashion, don't miss the classic trip on Via Montenapoleone, Via Della Spiga, Via Sant'Andrea and Via Borgospesso. For more accessible purchases choose the elegant Galleria Vittorio Emanuele or take a walk in the Brera district, one of the most characteristic and suggestive in Milan.
Sales in Naples
Don't miss the typical shopping streets in the Vomero area, walks between fashion shops in Via dei Mille and Via Calabritto or some fun shopping in Via Roma, Via Toledo and Via Chiaia or along the elegant Galleria Umberto.
Sales in Florence
Florence is a must for the purchase of fine leather goods. For your shopping, we suggest Via dè Tornabuoni and Via della Vigna Nuova. Or rather Santa Croce and San Lorenzo, where you will enjoy leather craftsmen at work.
Sales in Bologna
This city hosts a famous shopping district, made up of Via Rizzoli, Via D'Azeglio, Via Farini and Via Castiglione. Another exclusive area is Galleria Cavour, which hosts the best luxury ateliers in Bologna.
Sales in Palermo
From Piazza Castelnuovo, walk along the shopping streets up to Piazza Verdi and go along Via Ruggero Settimo, Via Belmonte and Via Mariano Stabile.
Sales in Cagliari
Easy. Hunting for the best deals in Cagliari, just stroll along the shopping streets Via Garibaldi and Via Manno.
For very convenient deals, don't forget the Outlets: we recommend the Castel Romano Designer Outlet or the Valmontone in Rome, Serravalle or Fox Town Mendrisio in the area of Milan, the well-stocked outlets of Liu-jo, Pinko or Diesel in Naples, or Gucci near Florence, and Fifty Factory Store in Palermo.
The ending date of sales, on the contrary, varies from region to region. Each period cannot last more than 60 days. But if you are late, you can make up for it in the warm season: summer sales begin on the first Saturday of July!
Photo by I See Modern Britain