Hotels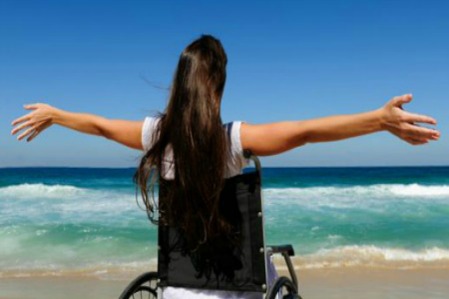 Published on May 30, 2013 | by Daniela
1
Wheelchair-friendly hotels on the Riviera Romagnola
The Riviera Romagnola is among the best equipped tourist areas in Italy in terms of access to hotels and beaches by people with disabilities.
Most of the hotels on the Romagna Riviera, both in large cities like Rimini, Riccione, Cattolica and Cesenatico, and smaller ones, comply with the national and European laws on accessibility and make available to people who move in a wheelchair larger rooms, bathrooms equipped with all the necessary accessories and suitable lifts.
Hotels with disabled facilities on the Romagna Riviera always provide directions written in Braille and have no architectural barriers on the pathways leading to the common areas and gardens.
Rimini's Hotel Boom, for example, features a platform lift for wheelchairs, has no barriers and offers several rooms with specific equipment for disabled guests.
Hotel Bel Sito in Bellaria Igea Marina boasts 'right to mobility'-certified spaces with no  architectural barriers as well. The hotel offers access ramps, spacious lifts, handrails, plenty of room for wheelchairs to move about freely: all public areas starting from the restaurant have been designed to guarantee full mobility.
Also Hotel Belvedere in Misano Adriatico features adequate facilities to accommodate people with disabilities and provides as many as four rooms for disabled guest, whereas in general, hotel of the same category, have no more than one room  equipped to welcome the handicapped.
Hotel Atilius in Riccione has special rooms that facilitate the passage of wheelchairs and are cared for in every detail to ensure maximum comfort: bathrooms are equipped with shaped sinks, reclining mirrors, toilets with shower and handle, showers with seat and ramps to access terraces and balconies from the rooms.
As well as providing car parking spaces reserved for disabled people, Hotel Apogeo, Rimini, has special lifts leading to reserved rooms where all the needs of disabled people are met, with wide spaces to move around and bathrooms equipped with grab bars and no architectural barriers. Also the access to the hotel swimming pool is suitable for people with special needs.
Many beach resorts such as Bagno Egisto 38 in Viserba or Bagno Giulia in Riccione are perfectly accessible by the disabled, as they have both joined the "Spiaggia Libera Tutti" project in collaboration with municipal and provincial administrations.
Many access points are now equipped with certified access ramps, also thanks to the presence of Job chairs that make it easier to accompany the disabled for a swim, while many establishments provide hot showers with dressing room, bathrooms with accessories and walkways to the shore or the beach umbrellas. The most attentive even offer raised beds to facilitate the transition from wheelchairs.