News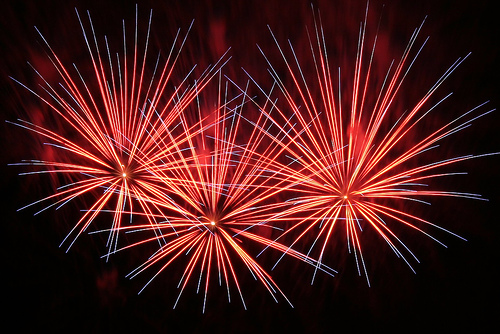 Published on December 13, 2011 | by Elena
0
What's up at New Year's Eve in Europe?
The end of 2011 is near, and one and all are already preparing to welcome the new year by organizing something special to share with their loved ones. Some decide to stay at home and celebrate with relatives and friends, others decide to take off on a new adventure, and still others are packing their suitcases putting in those same relatives and friends, to go to spend New Year's Eve … where?

What goes on in Europe on New Year's Eve?
The discovery of European Capitals, remains on the top of the wish list for many. The romantic Paris, but also London, Madrid, Berlin, Rome, Prague, and so on. Some hints:
London is a popular place to party on New Year's Eve. Nowadays, the main focus is the London Eye, where thousands of people watch a large firework display at midnight. The best viewing spots are the Westminster Bridge and the north embankment of the River Thames.
Paris organizes many events in the squares with fireworks, music and parties. You can choose between great restaurants, dinner cruises on the Seine or amazing firework displays to be enjoyed from one of the hundreds of landmarks in the city.
Rome's open air New Year's Eve celebrations will be centered in Piazza del Popolo but also around the Coliseum, with live music and midnight fireworks.
However, besides European Capitals, there is also something else attracting the attention of New Year's Eve holidaymakers. That is, greeting the new year, not from a City, but from a Place.
So there you go with New Year's & snow, for example; the most sought after destinations in Europe are Chamonix in France, Courmayeur in Italy, Mayrhofen in Austria. A Christmas and New Year's holiday such this, has always been a secret wish for many. Many tracks will be illuminated throughout the night, allowing you to go skiing and snowboarding but also to have a good time with charming themed nights and torchlight walks.
Another trend is to enjoy a New Year's & relaxation experience, in one of the many spas, wellness centers and beauty farms scattered around Europe, perhaps in a dreamy setting, such us Tuscany, Andalucia, Hungary, etc. Because it's always time for wellbeing, at any time of the year.
For some years now, a distinctive practice is spreading to Italy, in particular, but also in other European countries. That of preferring a New Year's & nature in a typical Agriturismo.
There are many deals offering the opportunity to spend relaxing holidays in a farmhouse immersed in the greenery, in a special atmosphere to shared with your beloved, if you are a couple, rather than a large group of friends, which is much more likely … and fun!
Whatever you choose to do, the tip-off is the same as that provided at the beginning: don't forget to put your loved ones in your suitcase! It is the best lucky charm for the approaching new year.
Photo by extranoise