Winter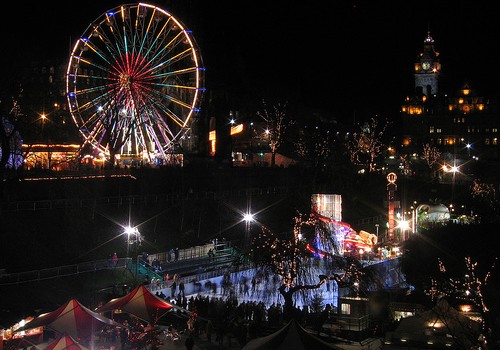 Published on December 12, 2012 | by Daniela
0
5 Weird New Year's Customs across Europe
No matter how, New Year is celebrated by everyone regardless of the origin, nationality and cultural background. The coming of a new year can only be a special event for people, a fresh start full of hope and aimed at fixing things that have gone wrong until the day before. When it comes to New Year's Eve in Europe, people pray to get rid of worry and bad memories of the past. They make promises and resolutions. They wish for luck, love, and spiritual wholeness. They can even do very strange things to make it happen! So here's our top 5 of the most funny, weird or freaky New Year customs, traditions and rituals practiced around Europe.

Ireland – leaves waiting for love
Irish single women wait for the New Year's night to come, to place mistletoe leaves under their pillow, hoping to find husband. My consideration: wouldn't it be easier if they'd stay up and go out instead of going to bed?
Denmark – new dinnerware every year
A weird Danish New Year tradition is throwing dishes at neighbor's door. The family with the most huge tower of broken crockery is considered to be the most lucky one, because it means that they have lots of loyal friends.
Scotland – Hogmanay, Black Bun and Fireballs
This weird custom we are referring to, dates back as far as the Vikings. It involves local swingers in kilts swinging burning balls around their heads as they parade through the streets. According to the locals, the Fireball Swinging ceremony brings purification and sunshine.
Germany – Dinner for One
"The same procedure as every year, James!", it is the popular quote from Dinner for One", a Tv show. "So what?" You'll may think. Well, a short British cabaret sketch from the 1920s has become a German New Year's tradition since 1972. Every single year, at midnight, the Germans celebrate watching this show, which, strangely enough, has never been aired in Britain or any English-speaking country!
Spain – Nochevieja 12 grapes in 12 seconds
As the clock ticks toward midnight each December 31, Spaniards start eating 12 grapes, attempting to eat the whole bunch by the time the clock stops chiming: it's a good luck charm today. In 1909, Alicante's wine makers created this unique end-of-the-year Spanish custom as a solution to their post-harvest grape surplus. Well that's teamwork efficiency!
However you choose to celebrate your New Year's 2013, with your family or traveling around Europe, just do it! After all, people around the world certainly have some crazy ways to bring in their new year too.
Photo by Jjvhemert