City Breaks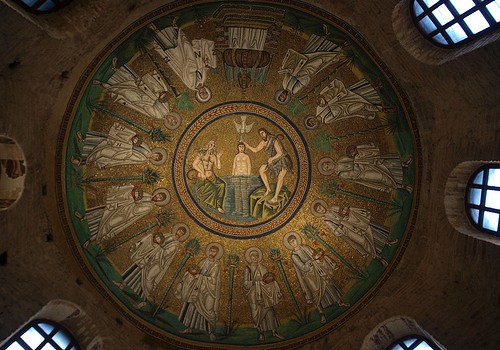 Published on February 9, 2011 | by Francy
0
Weekend in Ravenna – a mosaic of beauties
The city of Ravenna has seen on its territory so many different peoples, Latins, Romans, Barbarians, Byzantines, and all have left evidence of their transit. This is why there are eight monuments in Ravenna that have been declared World Heritage Sites by UNESCO: the Basilica of S. Vitale, the Mausoleum of Galla Placidia, the Neonian Baptistery, the Arian Baptistery, the Basilica of S. Apollinare Nuovo, the Basilica of S. Apollinare in Classe, the Mausoleum of Theodoric, the Archbishop's Chapel.

In all these monuments, except in the Mausoleum of Theodoric, there are beautiful mosaics that are admired by millions of tourists every year. It is impossible to describe in words the beauty, the power, the light, reflections and colors that spread from the mosaics of Ravenna: only by visiting in person one can appreciate their value, which is recognized worldwide.
But Ravenna is not only historical mosaics from centuries of history. This city has drawn inspiration from this history and has created modern spaces where this kind of art finds its place. Such as the Mar, the Art Museum of Ravenna, a former convent with wonderful cloisters which hosts major exhibitions of art as well as mosaics from the '50s and '60s.
Moreover, other mosaics of the modern era are also found in the Parco della Pace, in Via Marconi: here there are works and mosaics by Ravenna and foreign artists. Among other works that reproduce mosaics in a modern key, it is worth mentioning the so-called Ardea Purpurea, an amazing fountain in Piazza della Resistenza, or the exhibitions held in the Complesso di San Nicolò, summer location for concerts and events.
So Ravenna is certainly a city where to spend a weekend, also because in a few kilometers you will reach the sea, the Adriatic coast, Marina di Ravenna, Punta Marina, Lido Adriano, Riva Verde, Lido di Dante, welcoming sea resorts always rich in initiatives for youth and families.
Photo by mararie