Guides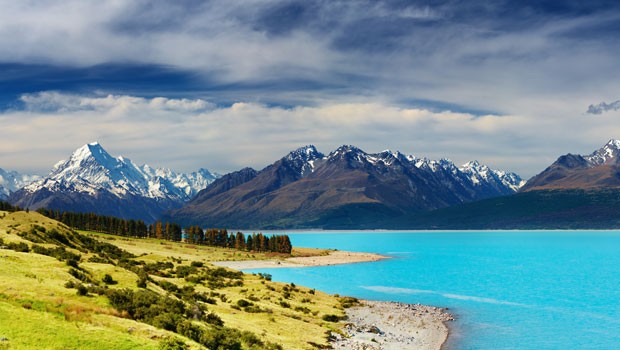 Published on April 14, 2015 | by Lisa Coffey
0
Magic places everyone should visit when traveling in New Zealand
Now just don't get fooled by its little size! Coz there's so much to explore in this tiny country that it'd spin your grey matter! From jaw dropping scenery and most modern cities, to the enthralling native culture and never ending list of adrenalin-propelling activities – you'll be confused from where to start!
New Zealanders, also called Kiwis (named after a symbolic flightless bird), believe they're fortunate enough to be born in what they pronounce as – Godzone. And each year, thousands of visitors tour New Zealand to explore its truly majestic scenery such as stunning beaches, rocky coastlines, snowcapped peaks, primeval forests and remarkable natural geysers.
Maoris (the natives) arrived here around 800 years ago and have retained their diverse and fascinating traditions superimposed by the Colonial European as well as growing Asian ethnicities which collectively craft a vibrant.
Fiordland National Park
Fiordland is the largest National Park in New Zealand and is located in the Southland Region. The Park's landscape is surplus with deep stunning fiords, raging waterfalls, steep mountains and thriving rainforests. Situated in the Southland region, Fiordland has some of the best walks of the world such as world renowned 'Milford-Track', considered as the early 20th century's finest walk on the planet. Besides these walks, there's the famed 'Sutherland-Falls' – one of the world's highest waterfalls and among thousands in the park. You can even dive in the inlets and the possibility of viewing seals, rare birds and dolphins is quite high.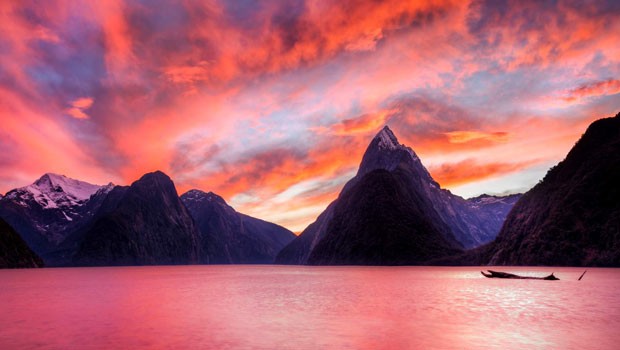 Abel Tasman National Park
Though it is the smallest national park in New Zealand, however, it possesses huge attractions. Situated in the Nelson region, Abel Tasman National Park has the country's best beaches. These beaches boasts a variety of tinted sand right from gold to white. The entire park is covered in lush green rainforest and Manuka tea tree, which can be viewed via popular Abel-Tasman-Walk that takes about 3 to 5 days to finish. Further options are the local Sea-Taxis which can ferry you at your choice of the beaches. It offers the visitors full freedom either to opt for a full or partial walk. Kayaking is another well-liked option by which you can access all the exotic beaches.
Queenstown
This gorgeous lake-side township is encircled via mountains and is among premier tourist destinations of the country. Also considered as the bungee jumping home, visitors can enjoy many other adrenaline pumping sports such as paragliding as well as white-river rafting. Situated in the Otago region, Queenstown is one of the premier destinations for Skiing and facilitates tourists to ski during the summers. And for the not-so adrenaline-junkies, it offers spectacular mountain backdrops to enjoy along with your coffee and lunch at numerous hotels, restaurants and cafes.
Rotorua
Accessible from Auckland city, Rotorua is world renowned for its volcanic-bustle as the region is among the huge geothermal regions of the world. Various geothermal reserves like Waiotapu, Waimangu and Te Puia are located here. These reserves are within the stunning natural backgrounds and possess spectacular patterns of natural-geysers, hot springs, boiling pools, volcanic terraces, boiling mud, craters as well as fumeroles. Situated in the Bay-of-Plenty region, Rotorua is even well-known for its lavish lakes that are a great place for fishing as well as swimming and even for bush-trekking. It is the best region to learn and experience Native Maori Traditions.
Bay of Islands
Bay of Islands is the premium nautical park in the country. Tourists can explore around 150 isles with splendid beaches and isolated bays. Bay of Islands is full of marine-life such as whales, marlin, dolphins as well as penguins. Situated in the Northland region, the Bay is thronged by numerous visitors from all over the world such as fishermen, marine enthusiasts, golfers and various other travelers who just wish to enjoy the sub-tropical weather and take a dip in some of the country's best beaches.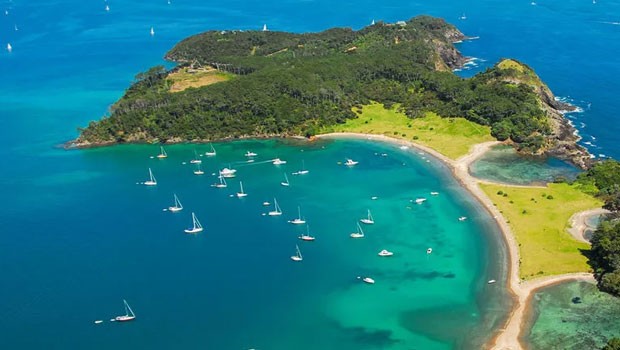 Mt Cook National Park
Situated in the Canterbury region, Mt Cook is an alpine park within the South Westland listed in the World Heritage. The park doesn't have many plants or trees because of the altitude, but this alpine and rough terrain is wrapped in multihued lupins which provide the region a more calm and quaint appearance. A plane or a chopper ride offer visitors unrivaled mountain views with the opportunity to land at Tasman Glacier's top.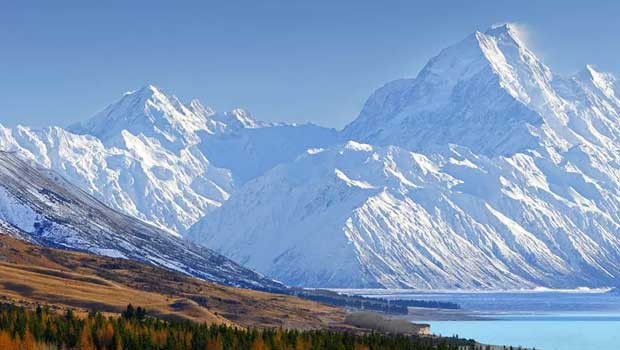 Westland National Park
Situated in the West-coast region, Westland national park is renowned for its mountain peaks and Fox as well as Franz Josef, two dominant glaciers, which are the nearest glaciers to the shoreline outside the Polar Regions. Park's lowland areas are wrapped with a primeval Beech forest. There are stunning mountains and glaciers which are mirrored in the lakes which are spread around this region. The Park offers numerous activities for tourists like a guided-hike up to the glaciers or a chopper ride to the Southern Alps top – a mountain range larger than the Alps in Europe.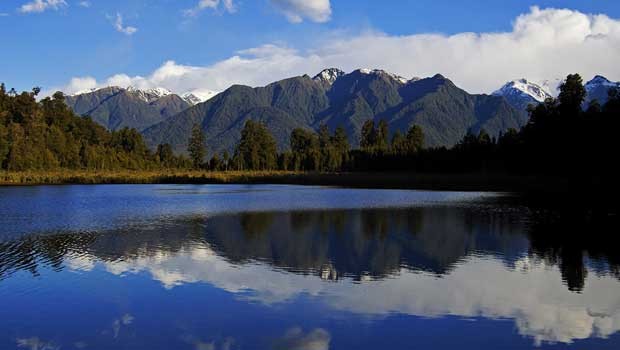 Tongariro National Park
Situated in the Taupo region, Tongariro National Park is among the world's oldest National Parks and is listed in World Heritage. The park has 3 major active-volcanoes which are located in a desert resembling backdrop. The region gets expected snowfalls during the winters and offers stunning ski fields to its visitors. The famed Tongariro Crossing offers a rough single day trek which is much recommended, as it displays the best this park can offer. The National Geographic also has listed this walk among the top ten single day walks of the world.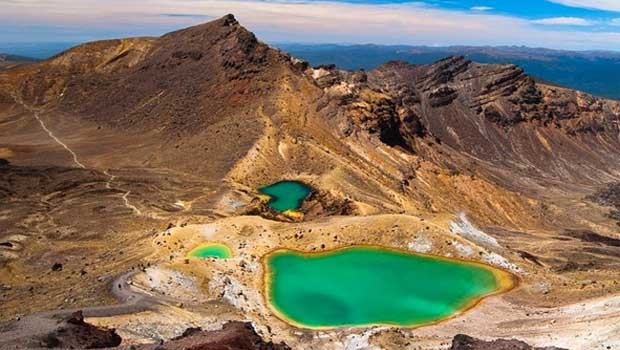 Coromandel Peninsula
Situated in the Coromandel region and within just 2-hour drive from Auckland, the Coromandel Peninsula is sanctified with an awesome weather along with some of best beaches in the country. Hot Water Beach is one such attraction worth experiencing. Simply dig a tiny sand hole and let the warm sea-water fill up to create a natural spa. Inland region is covered with lush green rainforests which makes the terrain perfect for trekking. The forests even possess tall fern trees reaching a height more than 20 meters. The wealth of fern variety provides the region a subtropical appearance although it possesses a temperate weather.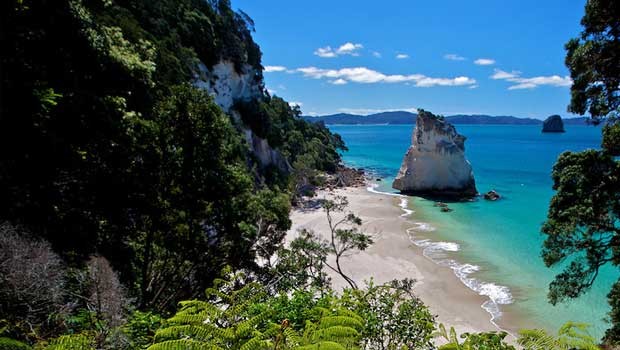 Kaikoura
Situated in the Canterbury region, Kaikoura – the seaside town- offers magnificent mountains backdrop which are usually snow capped for nearly all months of the calendar year. In addition to the gorgeous scenery, the real appeal lies in the off-coast waters where a plentiful affluent marine life and seabirds habitat exists – in its most innate form. Kaikoura is among the few sites on the planet where gigantic whales can be spotted all around the year. Apart from whales, the visitors can spot seals, dolphins as well as enjoy fishing, swimming and plunging. It even has nice comfy hotels and restaurants which serves fresh sea- foods such as local favorite crayfish.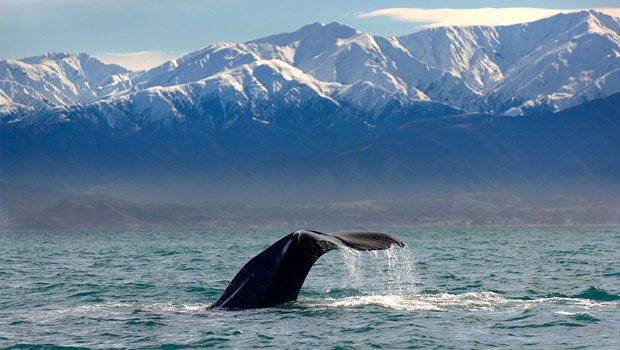 Do embark on a trip to these exotic portions on the planet and experience nature in its most innate form in the Kiwi Land.