Summer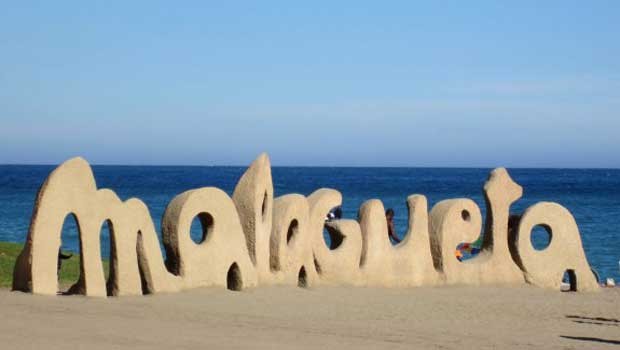 Published on May 11, 2011 | by Andrea Guerriero
2
Treasure Beaches in Malaga
Malaga is a lively town with beautiful monuments, an ancient history and an active nightlife throughout the year. In recent years, the city has risen to prominence for the spectacular events that animate the streets of the city for many days, such as the famous Feria in August and the celebrations for the Semana Santa.
Located on the Costa del Sol, Malaga is the capital of the homonymous province of Andalusia, which includes other interesting places such as Ronda, Marbella and Torremolinos.
One of the most famous and beautiful areas of the town is its long waterfront, from which you can access the equally beautiful beaches. Along a "walk" of over 14 km of coastline, you will find the numerous beaches of Malaga, about 16 in total. From urban sandy or rocky beaches to more isolated, pristine sea sides to the east, in Malaga you can enjoy sea and sun however you want!
El Candado is a beautiful beach with many facilities for sports – such as windsurfing, sailing, fishing, basketball – and the rocky seabed is perfect for diving. The presence of a children's park, makes it a suitable place for families.
La Caleta is a very elegant and well equipped beach for the whole family. It has a beautiful view of the port of Malaga and the rest of the coast. It offers services for disabled guests, showers, umbrellas and hammocks. Here you will also enjoy fishing and surfing.
Las Acacias is a very comfortable and well equipped area, probably one of the best beach resorts in Malaga. These beaches are particularly suitable for families and the level of attendance is very high.
The Peñon del Cuervo is a small beach located in close proximity to the road and offering no services and facilities. It is however one of the most picturesque beaches in Malaga, with its Peñon that separates the beach in two.
Finally, the Malagueta is the most popular beach of Malaga, located in the city centre. The amount of people who frequent this beach is great, especially during the summer.
Along the waterfront, there are also many kiosks and restaurants, real shrines of Malaga's traditional cuisine, where the "Pescaito Frito" (fried fish) and the "Espetos de Sardina" (sardine kebabs) reign supreme.
If you wish to visit other beautiful beaches in the area, you can reach the nearby beaches in Nerja – with its characteristic white houses, in San Pedro or Estepona, in Sotogrande – appreciated for its natural beauty and tranquility, in Benalmadena – 9 km of attractive beaches and a unique, vibrant nightlife.
Photo by kdperico