Hotels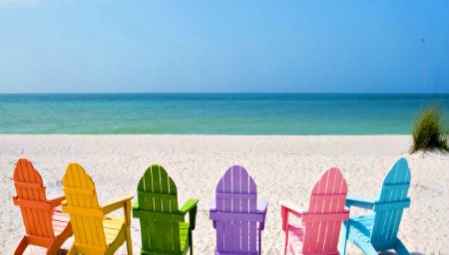 Published on June 6, 2014 | by Daniela
0
Riviera Romagnola: 10 cheap hotels with that little bit extra
The selection of hotels on the Romagna Riviera is quite varied, ranging from family-run budget hotels to 5 star super luxury hotels. However, one of the best things about the Adriatic Coast is that the concept of budget hotel is not linked at all to the idea of few services or amenities, but rather to specific choices on the part of managers.
To prove this, we have selected 10 hotels in the Riviera Romagnola that offer customers something more than the basic things of classic 20-30 rooms hotels of this kind typically offering little 'glamour' menus, simple breakfast, basic décor and classic vintage patio.
We have selected for you cheap hotels on the Riviera Romagnola that boast the presence of comforts generally available at more expensive hotels, such as swimming pool, spa area or other peculiar services. But not only this. All the listed hotels have received very high ratings from customers. In short: we're talking about cheap, but great hotels.
1. Hotel Adele, Bellaria, from € 49
Only three floors, but on the last one, for relaxing moments in the days when you don't feel like going to the beach, there is a terrace with a lovely Jacuzzi. Anyway, Hotel Adele is situated a few minutes away from the sea, has a restaurant where lasagna and tortellini are always on the menu, but on request you can have menus for special diets. If you really cannot do without it, free Wi-Fi is available throughout the hotel, and if you want to reach Gatteo a Mare in the evening, less than 5 kilometers away, the hotel offers free bikes.
2. Hotel Jolie, Riccione, from € 38
This budget hotel in Riccione is mainly popular for its location: close to the sea and near the main shopping and entertainment streets of the city. Hotel Jolie has free private parking, free rental bicycles and free Wi-Fi. Breakfast buffet consisting of organic products and foods that, during the summer are served outside in the garden.
3. Hotel Alexander, Cattolica, from € 40
What makes interesting this hotel in Cattolica is its outdoor swimming pool. The Hotel Alexander is located 150 meters away from the sea and offers its guests air conditioned rooms. Also the classic style decor of the rooms and wooden floors are noteworthy at this hotel. The restaurant serves regional cuisine, but also a rich buffet of salads and vegetables. For those who like to relax in a peaceful environment there is a terrace equipped with umbrellas, loungers and tables. Free Wi-Fi is available in the reception area. Inside the hotel there is also a small gift shop.
4. Maree Hotel, Cesenatico, from € 40
It's referred to as a hotel, but it's actually a Bed & Breakfast. We have listed it in this selection because it is a welcoming guest house with furnishings made from natural materials and decorated with pastel colors. Maree Hotel features a small garden and a veranda just steps away from the beach. It is a 3-star superior facility as it is equipped with several amenities such as soundproofing and air conditioning. Part of the energy used is self-produced, thanks to a system of solar panels. Free Wi-Fi Internet access is available in all rooms. The rich breakfast with sweet and savory foods is served from 7.30 am to 12.30 thus turning into a brunch. The hotel offers its guests free rental bikes.
5. Hotel Carol, Rimini, from € 37
Hotel Carol, 70 meters away from the beach, has been run for 45 years by the Gamberini family. The hotel is surrounded by a garden with trees, has a swimming pool for adults and a smaller one for children and a sauna for complete relaxation. The bar opens onto a large room where the little ones can play games and adults can have fun dancing with an entertainment team available even at the beach. Another special feature of the Hotel Carol is the size of its rooms, furnished with wooden furniture and a touch of romance. The restaurant serves traditional local cuisine and vegetarian dishes: pasta and bread are strictly homemade… In summer both breakfast and dinner are served in the garden. On rainy days, guests can find extensive collection of books and magazines in the library.
6. Esedra Hotel, Rimini, from € 45
Although the lavish look, this is a budget hotel located in Rimini Marina Centro area. Housed in an Art Nouveau villa dating back to the late 19th century, Esedra Hotel is 200 meters away from the sea, but mostly, it is surrounded by a garden where there is a large whirlpool tub for the summer months. Inside there is a fitness center with another jacuzzi-pool. Most of the rooms have a private balcony and LED TV with USB port. The breakfast buffet is served until 12 am in the area called 'Isola della Natura' and includes low-fat, bio and energy foods, herbal teas, natural honey, ginseng and guarana. Hotel Esedra provides guest with free bicycles upon request.
7. Hotel Avana, Lido di Savio, from € 48
Situated 100 meters away from the beach, Hotel Avana offers various comforts that make it very interesting for a cheap holiday on the beaches of Ravenna. In addition to free ample parking and internet access, the hotel offers its guests a large swimming pool and a fully equipped gym for fitness and a sauna. There is also a billiard room for pool players. The hotel doesn't have a restaurant but is in agreements with the nearby Ristorante Pizzeria Gattopardo, which serves full menus of meat or fish at 13€ and 17€.
8. Hotel Riviera Mare, Viserba, from € 39
Located on the waterfront, Riviera Mare is a design hotel recently renovated. One of the features that makes this hotel so special is the terrace that enjoys direct access to the beach, where breakfast and lunch are served on sunny summer days. Even many rooms open directly on the beach through a glass window. The hotel also has a small wellness area, Salina Spa, with emotional showers, sauna, Turkish bath and hot tub with waterfall. Also Hotel Riviera Mare serves breakfast until 12, so here you can enjoy brunch as well. For those traveling with small dogs or cats, the hotel has reserved spaces even on the beach. For children there are babysitting services and a playground. Inside the building, there is a gift shop. The restaurant offers special menus on request.
9. Hotel Torretta, Cattolica, € 50
Just 50 meters away from the sea, Hotel Torretta is part of our selection for the variety of services available to customers. Starting from the rental bicycles and mountain bikes, free Internet connection available in public areas, the large garden with playground for children and the double swimming pool with a safe area for the little ones. The rooms are all air conditioned and feature private balconies. An international breakfast is served buffet in the morning and the restaurant serves regional dishes, outside when the weather is nice. Inside the hotel there is a lounge bar with armchairs.
10. Hotel Sahara, Milano Marittima, from € 45
Halfway between Milano Marittima and Lido di Savio, Hotel Sahara is a modern hotel surrounded by a pine forest. So tranquility is one of the best features of this hotel, situated a little more than 50 meters away from the beach and the sea. Guests have free access to the Internet, a playground for children, but especially two heated swimming pools with Jacuzzi. All rooms have a balcony and air conditioning. On the first floor there are several relaxation areas and a reading room. The restaurant serves regional and national cuisine for both lunch and dinner: guests can choose from four daily menus based on meat or fish. Mothers with babies are particularly regarded, as they get a fully equipped kitchen to cook meals for their children.