Hotels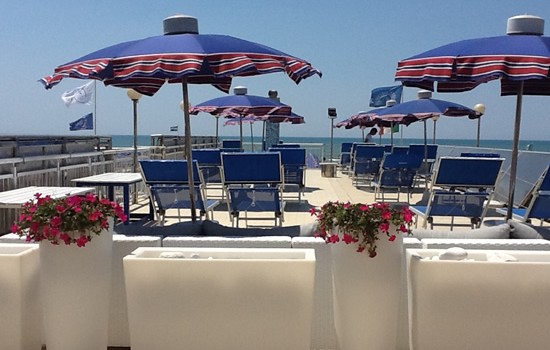 Published on June 20, 2014 | by Daniela
0
Versilia 5 top class budget hotels
Versilia, lovely and lavish land, is an ideal place to spend a beach holiday with your family and children, but also for those seeking worldliness, trendy bars and shopping streets with ateliers and showrooms by great designers. In short, Versilia is a versatile tourist destination that can satisfy all your needs.  Because, although it is true that in this area there are plenty of 5 star luxury hotels, such as the beautiful Hotel Principe or Grand Hotel Imperiale in Forte dei Marmi, it is equally true that you can find many cheap hotels in Versilia.
Hotels that despite having lower prices still offer a very nice service, facilities and rooms with all necessary amenities, such as internet access and private bathrooms with toiletries. However, here are 5 top class budget hotels in Versilia that boast even something that makes them more interesting albeit with rates not higher than those of other cheap hotels in this beautiful stretch of the Tuscan coast.
Hotel Club I Pini, Lido di Camaiore from € 55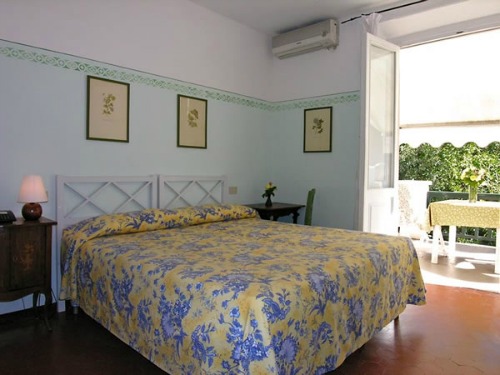 The special feature of this budget hotel in Versilia is the fact that it has kept the artistic spirit of its origins. The 3-star Residence Hotel I Pini in Lido di Camaiore is housed in a historic building in Art Nouveau style built in the early 1900s by painter and ceramist Galileo Chini.
In honor of this origin, within the hotel are organized several courses for a fee. One on Tuscan cuisine held by chef Letizia and one on oil painting held by artist Riccardo Corti.
Although it has been renovated to house a hotel, the building has retained all of its original charm, with paintings, frescoes, antique furnishings and objects. Hotel I Pini is surrounded by a park where you can walk, run or ride bicycles available for free.
The hotel is also less than 200 meters away from the city centre and a few minutes' walk away from Camaiore's beach, with which the hotels is in agreements. The hotel restaurant serves traditional Tuscan dishes and a good selection of wines.
Hotel Nedy, Marina di Massa from € 60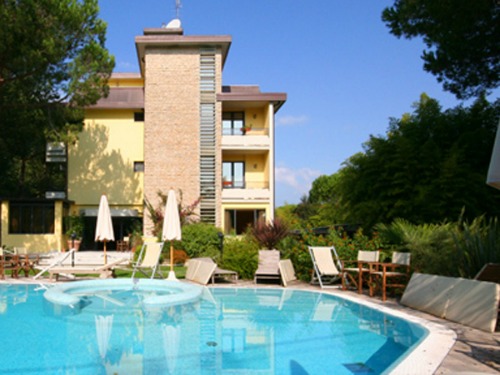 Hotel Nedy in Marina di Massa is a 3 star hotel suitable for leisure tourists and business travelers alike. The property is surrounded by greenery and is located less than 400 meters away from the beach where the hotel has an agreement with a bathing establishment onsite.
The hotel boasts a friendly atmosphere, where customer needs are met and accepted without any problem. The restaurant serves typical dishes from the Apuan-Versilia region, but is designed to ensure that both vegetarians and people with special dietary needs can enjoy delightful meals.
In addition to having free private parking, Hotel Nerdy offers its guests a fitness center equipped with treadmills, stationary bikes, and a weight system to keep in training arms, legs and hips.
Business customers also get a conference room equipped with cutting-edge audio and video equipment. Finally, just outside the hotel there is a swimming pool with hot tub surrounded by a garden, where guests can spend pleasant moments of relaxation.
Residence Ondamarina, Marina di Pietrasanta from € 65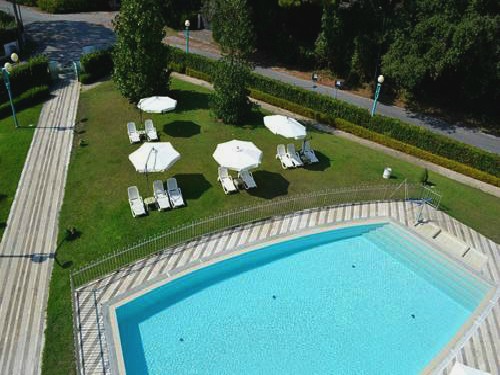 The Residence Ondamarina in Marina di Pietrasanta is located in a pine forest in Marina di Pietrasanta, one kilometer away from the sea.
This is a modern and very stylish hotel, which overlooks a large garden with a swimming pool, and features more facilities and comforts than a classic 3-star hotel. It has family rooms and rooms for disabled guests, solarium and children's playground.
The apartments are simply furnished and functional, they can host 2/4 people, and consist of living room, kitchenette, double sofa bed, air conditioning and satellite TV. Internet access is free of charge and available throughout the facility.
Outside there is also a barbecue area for guests and a swimming pool with beach umbrellas and beach chairs.
B&B La Coralia, Cinquale from € 55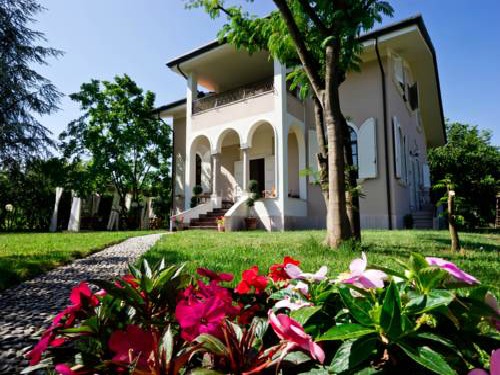 If you have a private aircraft to reach the Bed & Breakfast La Coralia, this is not a problem. The hotel is just minutes away from Cinquale Tourist Airport, near Marina di Massa.
For all guests arriving by car, a private parking is available instead. The B&B La Coralia is housed in a beautiful villa surrounded by meadows and woods and is located one kilometer from the sea. For easy access to the beach, bicycles are available for adults and children. This B&B is a small shelter with five rooms with private bathroom.
In each room there are satellite television, mini-bar, free WiFi access and hairdryer.  The furniture create a pleasant and relaxing atmosphere through a rustic-style decoupage, and the marble bathrooms boast a typical Versilia style. B&B La Coralia offers a shuttle service to the train stations or airports in the area.
Hotel Spinelli, Viareggio from € 65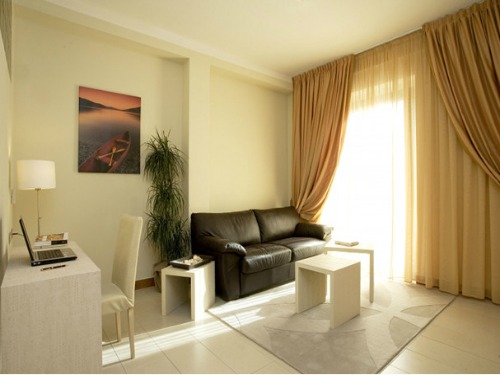 Hotel Spinelli is owned by a family that has run it for over 60 years offering a family-run but very professional hospitality. The hotel has a very essential design and features common areas and rooms furnished in a modern and functional style, with all the amenities needed for a pleasant stay.
The Hotel's restaurant serves Tuscan cuisine, both meat and fish dishes, but also vegetarians and people with special dietary needs get plenty of options to choose from.
Moreover, Spinelli, this 3-star hotel in Viareggio, boasts a truly strategic location for those who wish to practice sports while on vacation.
In fact, the property is located on the marina of Viareggio, a few minutes' walk away from the harbor and docks for mooring boats, and less than 50 meters away from the city stadium and sports facilities attached to the area of ​​the stadium. In 5 minutes you can reach also the shopping district of Viareggio, the famous Piazzone area, where there are many shops, showrooms, bars and restaurants.