Holidays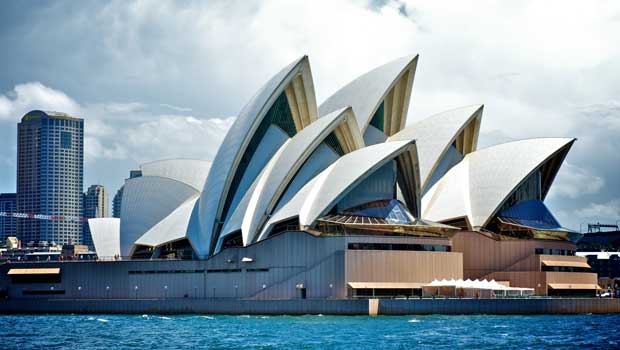 Published on January 16, 2018 | by Marie Nieves
1
Sydney: An Experience Unlike Any Other
Vibrant and peaceful, modern and vintage, seductive and soothing, Sydney gives a new meaning to the word "diverse". Its vibrancy is reflected in its lively streets and brimming nightlife, its tranquillity can be soaked in at its laid-back beaches and its culture exudes authenticity. The locals are friendly, the food is delicious, the wine is superb and Sydney is a city that everyone would like to call their home. There's nothing ordinary about this metropolis and the experiences that it offers, so you're bound to have an adventure of your lifetime.
A view to remember from the Harbour Bridge
As one of the city's landmarks, the iconic Sydney Harbour Bridge is a must-see structure. However, instead of admiring it from afar, you should climb it and get inspired by Sydney's panorama. You can sign up for the BridgeClimb tour that will take you high up in the clouds. Not only will you have a thrilling adventure, but you'll also be able to see some of the city's monuments from a completely different perspective. A view of the Darling Harbour lined with vibrant restaurants, the world-popular Opera House and millions of flickering lights will be beneath your feet. This is a truly mesmerising way to experience Sydney!
A scenic walk for relaxation
Rarely is such a grandiose metropolises surrounded with the most inspiring landscapes. The vistas of blue horizons stretching as far as the eye can see as the fiery sun makes the waters shine. The waves crash onto the rocks yet inspire relaxation and tranquillity. Yes, this is Sydney, the urban metropolis of the modern era. Yet, it will inspire you with its enchanting scenic views that you can soak in along your way to Coogee Beach. Start your awe-inspiring stroll at icon Bondi Beach brimming with life and continue down the coastal route to Coogee Beach, a less-crowded spot where you can unwind, discover the wonders of Australian submarine world and explore the region from one of the lookouts.
An unusual exploration of the art scene
No one knows Sydney's art scene better than artists themselves, and two of them, George Bures Miller and Janet Cardiff, will reveal to you the artsy Rocks via a twilight video The City of Forking Paths. All you need is a mobile device or a smartphone and you're all set for your fictional journey that begins at Customs House in Circular Quay and leads you through the suburb of Rocks. The artists will guide you through a mystical adventure along the streets of Sydney, inventing scenarios and events that you discover along the way. The hour-long walk against the backdrop of the streets becomes a true adventure filled with excitement and thrill.
A high-end cruise around the Sydney Harbour
Since Sydney Harbour is known for its style and luxury, your exploration of it should be worthy of the Harbour's reputation. And what's more luxurious than a cruising exploration of Sydney's high-end area. You can sit back on a cruise boat and admire the scenery as you enjoy champagne and canapés. As you flow against the Harbour waves, you'll see harbourside mansions that exude sophistication. However, if you want to get your adrenaline running, another type of cruise awaits you – one of action and excitement. You can explore the Harbour by high-speed jet boat at a pace that is bound to get your heart racing.
An inspiring evening with the artsy locals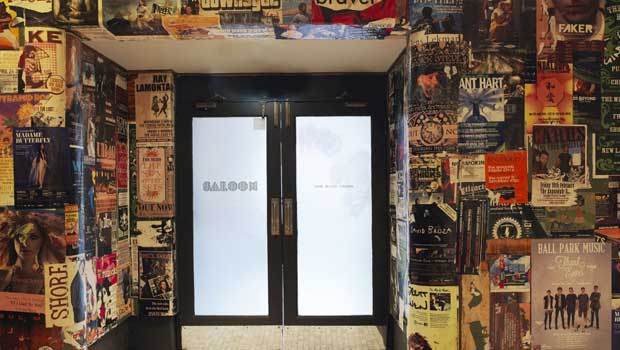 Sydney's energy doesn't ebb away at night, offering excitement at almost every corner. For a truly inspiring evening, you should visit the Clare bar, a popular hotspot among the locals where artists, students, bohemians and intellectuals spend their evenings over delicious cocktails and craft beer. The Clare is located in the Old Clare Hotel, chic boutique accommodation with the most enchanting rooftop bar near Central Park in the art-inspired Chippendale suburb. The Rooftop Pool offers an inspiring view of the city along with a heated pool and a lounging deck that provide a perfect setting for relaxation. However, the rooftop bar is available only to the hotel guests, so if you decide to book a room, you'll be able to enjoy this, and other, exclusive amenities.
Authentic dining in style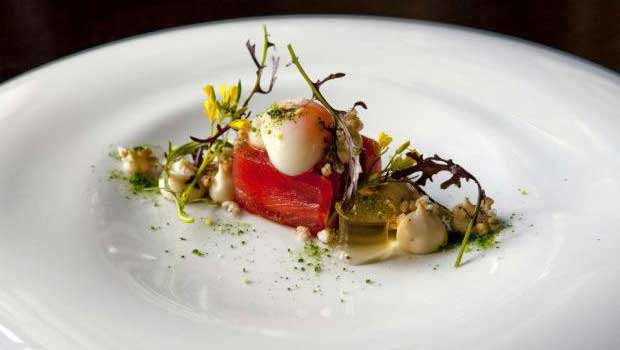 A perfect blend of style, elegance and casual atmosphere awaits you at Sepia, one of Sydney's most popular restaurants. Sit back and enjoy the sound of jazz while you wait for your gastronomic surprise. The menu is artistic and seductive, with enchanting dishes, such as roasted scampi tail with fennel, wild rice and shellfish custard or crunchy soy-glazed eel. The restaurant's chef Martin Benn enjoys his reputation among Sydneysiders, inspiring them with his culinary delights.
Featuring a relaxing vibe and a lively atmosphere, authentic adventures and exclusive experiences, Sydney is truly a city like no other.