Winter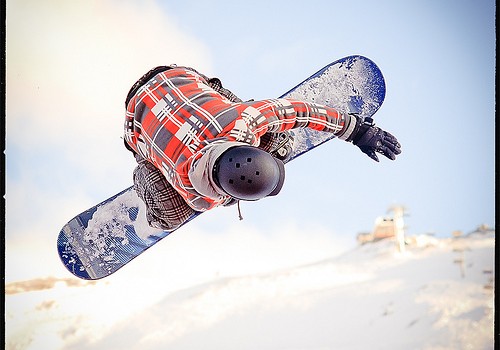 Published on November 21, 2011 | by Elena
0
Skiing and snowboarding in Austria: welcome to Mayrhofen
Mayrhofen is a quaint Tyrolean village nestled within beautiful mountains, which although being Austria's best-known ski resort, has managed to retain the ambience and architectural integrity of a traditional Tyrolean village. It is located just 43 miles from Innsbruck and offers the largest ski area in the Zillertal (Ziller valley).
The highest peak is "only" 2500 metres high, so it can sometimes suffer from poor snow conditions, but Mayrhofen is able to augment natural snow, on 87km of ski runs, with 147 Snow Cannons.
The ski slopes are easily reachable from the village, especially by the Penken gondola, which leaves from a central point, while the Ahorn is reached by a regular series of buses. The other resorts on the valley pass are well-served by public transport as well. The 30 Ski Lifts available can uplift more than 60,000 people per hour.
Skiing and snowboarding in Mayrhofen is spectacular and ranges from the Hintertux glacier to the high alpine slopes of Gerlos. However, most visitors to Mayrhofen will mainly spend their ski holidays on the two major areas – the Penken, an extensive collection of mountains and slopes, or the Ahorn, the smaller alternative for beginners.
Penken, Mayrhofen's main local skiing area, includes long trails down to neighbouring Finkenberg. Expert skiers will spend most of their time here, with the popular Devil's Run on the linked Horberg mountain. The Knorren side is perfect for skiing in the morning, as thats the first spot to get the sunshine.
The Ahorn area is popular with beginners as it has almost exclusively easy slopes around the top. However the famous 5km long Ahorn Valley Run does run down this mountain and beginners will also find key areas at the summit of the Penken. Therefore, both the areas are perfect for any level.
What is great in Mayrhofen, is the "other" winter action sports, such as snowboarding!
Claiming to speak the language of "snowboardish", Mayrhofen is known to snowboarders as "Big M," and is very sought after by who loves this sport. One of the mountain's hot spots for snowboarders is the Gerent ridge, but also the Penken offers wide open cruising terrain. All the rental shops have boards and all the ski schools have snowboarding tuition on offer.
Finally, Mayrhofen has one of the liveliest après ski scenes in the Alps with a wide range of bars and nightclubs in action throughout the day and even at night. The Ice Bar and Nikki's Schirmbar are top spots for the afternoon, while Scotland Yard and Brücke's Schlüssel Alm are the best to take you late into the night.
Photo by boolve