France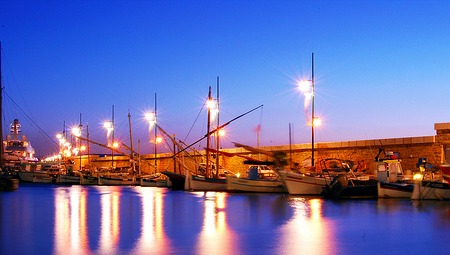 Published on April 28, 2011 | by Andrea Guerriero
0
Sea and Good Food – the unique celebs in Saint Tropez
Protected by a small gulf and surrounded by clear water, Saint Tropez is one of the most popular and busy destinations on the Côte d'Azur. How to get there? The closest airports are those of Nice and Toulon – Hyères. Taxis are available from the airports, as well as rental cars and buses.
The main attraction in Saint Tropez is undoubtedly the sea. In a few words: pure entertainment in all forms. Terrific coasts, caressing winds, several modern marinas. The Mediterranean is already in itself a paradise for sailing enthusiasts. And here in Saint-Tropez, it is more than anywhere else!
Among the many concerning competitions organized, worth a mention the Giraglia Rolex Cup – from June 18 to 25 and the Voiles de Saint Tropez – between the end of September and the beginning of October. More than a sport, this is a real show!
However, Saint Tropez is not only boating, but also summer sports, such as waterskiing or paragliding and then, of course, magnificent beaches. For those who love the sea, the beaches of Saint Tropez offer a unique and charming setting, with stretches of white sand and clear waters.
Graniers, at the beginning of the "Sentier du Littoral", and the beach Moutte are best suited to families; Ponche, in the homonymous district, and the wide Canebiers beach are mainly frequented by the inhabitants of Saint Tropez. But the most famous beach is Pampelonne, in Ramatuelle. In this expanse of sand that extends for 4.5 km between Cap Pinet and Bonne Terrasse have established the most famous and well-frequented beach resorts of Saint Torpez: from the Tahiti to Club 55, thousands of people every day in summer visit this beautiful beach of Saint Tropez.
Parasols, golden sand, a gentle breeze carrying the scent of sea and truly amazing views are all part of the scenario in the background of numerous restaurants and eateries along the coast. The cuisine of Saint Tropez is made of both the audacity and creativity of fusion delights and exotic specialties.
But the real delicacies most often come from simplicity and the freshness of basic ingredients. Catch of the day, grilled vegetables with herbs, a Provencal specialty, a bio dish or a fresh salad – the choice is very wide in the many available restaurants such as Girelier – in Quai Jean Jaures, La Table du Marché – 38, Rue Georges Clemenceau, but also the fine dining options of Caprice des Deux in the heart of Saint Tropez and Cafe de Paris – one of St. Tropez's trendiest eateries with sushi as the specialty.
Saint Tropez is renowned as one of the most sought after destinations also among VIPs from around the world. Private beaches, tasty restaurants, 4 star hotels and luxury villas are the ingredients that make this small town, a favorite place for a selected tourism that likes to "see & be seen."
Photo by Marco Baldanza