Exhibitions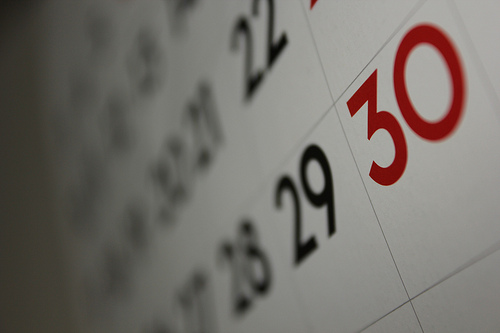 Published on May 4, 2011 | by Andrea Guerriero
0
Fashion and technology at the exhibitions of June
June is a pretty quiet month for trade fairs in Europe. At the same time, take place some events that in the world of annual happenings have an international importance. Such as Pitti Uomo in Florence for fashion, Intersolar Europe in Munich for the world of photovoltaic and solar energy and the BTC in Rimini for the business tourism sector.
But as always, first things first. From June 2 to 5 in Mainz, in Rhineland-Palatinate region, Bavaria, the birthplace of Johann Gutenberg – the inventor, in mid-1300, of movable type printing – takes place Mainzer Minipressen-Messe, international book fair for small publishers and graphic arts. Over 360 exhibitors from over 15 countries, for an expected turnout of over 10 000 visitors.
In Nuremberg, Bavaria, from the 8th to the 9th will be held Mailingtage, trade fair for direct and dialog marketing, based on both traditional methods and digital tools: a chance to gain an insight into the latest trends and sales strategies.
In Munich, June 8 to 10, it's time for Intersolar Europe, one of the most important global events on the theme of technologies and strategies for the use of solar energy. The trade fair celebrates its 20th edition and has expanded its exhibition spaces: 14 halls of the New Munich Trade Fair Center.
In the magnificent background of the Fortezza da Basso in Florence, takes place the classic event Pitti Uomo, 14 to 17 June. The 2011 edition is characterized by the presence of Californian designers such as Scott Sternberg for Band of Outsiders brand, and Laura and Kate Mulleavy for Rodarte.
And speaking of clothing, but Bridal this time, Milan FieraMilano City will be the setting for Sposa Italia Collezioni, June 17 to 20. A stage dedicated to clothing and accessories for the "best day" to feel all like Kate and William at least for a day.
Pitti Uomo will be followed by Pitti Bimbo, again in Florence from June 23 to 25, for next autumn-winter collections for children and young people from 0 to 18 years, from casual to classic and sport.
In Germany, Friedrichshafen, on the north shore of Lake Constance, opens on the 24th and closes on 26th Ham Radio, an event dedicated to electronics and automation, International Exhibition for radio amateurs, radio operators and electronics enthusiasts.
Finally, from June 30 to July 1 find out your hotel in Rimini, in the area of the Fiera di Rimini, for the event that will accompany the 2011 and 2012 summers: BTC, International Meetings Conventions and Incentives Fair, one of the most important meeting industry trade shows in the world. This is a great opportunity to learn about convention and exhibition products and solutions, for people who work in the organization of conferences, meetings, incentives, and events in convention centers, hotels with conference halls, historic houses, government agencies, etc..
Photo by DafneCholet