City Breaks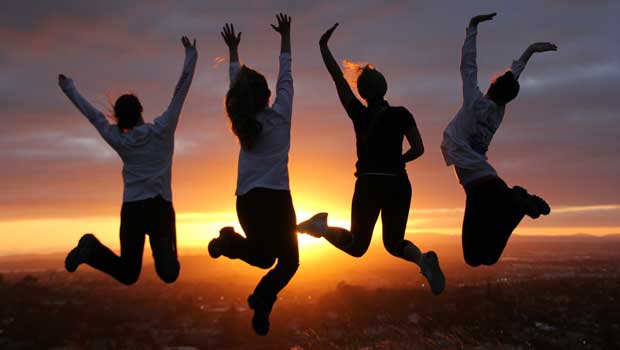 Published on January 24, 2019 | by Daniela McVicker
0
Places You Should Definitely Visit This Spring
Spring is a really underrated season to travel the world. While most people wait for summer for the blistering heat, or winter for the cute Christmas festivities, jumping on a flight during spring could save you money, allow you to avoid the hustle and bustle of tourists, and catch the perfect not-too-hot, not-too-cold weather. The world is a beautiful place to explore in spring — it's a gorgeous mixture of blooming fields, snowy mountains, and even sunny beaches. Have we convinced you? If so, keep reading to find the best places to visit in spring.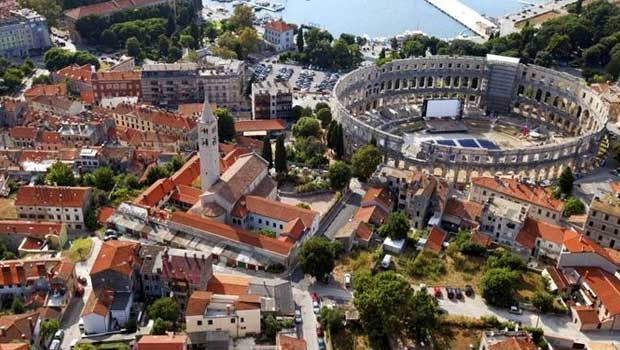 Zagreb, Croatia
The best time to visit Croatia is during the shoulder season. This is defined as about May to June or September to October. You can still expect great, sunny weather, sunbathing, swimming… but without the crowds. You can explore the scenic towns and indulge in Croatian culture. If you're looking for a great beach break, Dubrovnik is an obvious, but super great choice. However, the capital city of Zagreb is a cultural hotspot, where you can explore the secret passageways, and roam around the Medvednica Mountain. It entirely just depends on what type of break you're aiming for.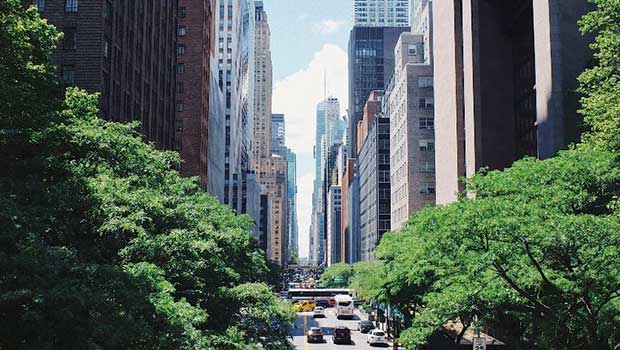 New York City
Ah, New York – freezing in the Winter time and blisteringly hot in the summer. We'd happily say that spring is the best time to visit the Big Apple, better weather, fewer tourists, and quieter streets. Obviously, you won't be lacking in things to do while in New York. From Central Park boat rides, art fairs, flower shows, fashion shows, shopping and, well, just about anything else you could think of. It really is the city that never sleeps. It's a city that's on the majority of people's bucket list, and spring is the best time to visit. Unmissable things in New York include visiting the Statue of Liberty, Central Park, the Empire State Building and exploring the Theatre District.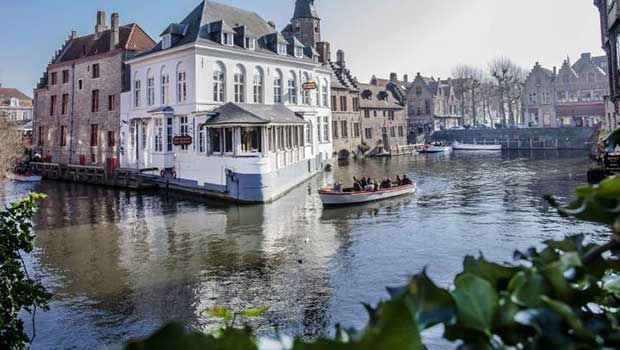 Bruges, Belgium
A gorgeous city to visit in Spring, it looks like a dreamy fairy-tale land. Filled with medieval architecture, daffodils, tranquil courtyards, cobbled streets, untouched canals and instagrammable opportunities at every turn . If you want a relaxing and cultural spring break Bruges has all it needs. You won't be disappointed. We just have to mention Belgian food too, like Waterzooi, Speculoos, and Stoemp. Traveling is all about trying new things, after all.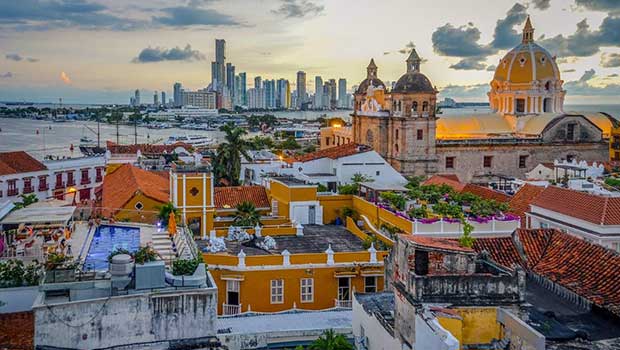 Cartagena, Colombia
A little bit different to our other choices, as Spring is actually peak season for Columbia. It rains the least during December and March, especially in the Andean regions. Prices might soar, and it might get a little busier during these months, but you will experience a beautiful country at its best. The city of Cartagena is wonderful, a bit of a secret place located on the Caribbean coast. A mixture of beach clubs, cobbled streets, and water sports. As it's a little-known city, you don't get the same kind of pocket burning prices either.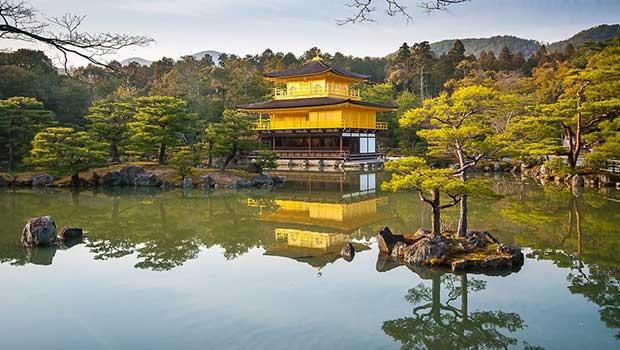 Kyoto, Japan
You've probably seen the Maruyama-Koen Park on Pinterest and travel boards; the beautiful cherry blossom park only looks like that during spring — that alone makes it one of the strongest contenders for where to travel in the spring season. Kyoto was the former imperial capital of Japan and is best known for its Geishas, wooden houses and Buddhist temples. It remains one of the country's largest cities but was able to avoid any kind of destruction during World War Two, meaning a variety of temples and shrines still remain untouched today. This beautiful city has to be on your spring bucket list; nature, culture, beauty. You'll have a trip of a lifetime.
Munich, Germany
We know you're probably wondering why we would recommend a city that might be raining and cold — but bear with us. The thing is, you can never really count on the weather in Bavaria, but you can be guaranteed a great time. Apart from the Easter holidays, Munich will have minimal tourists during spring but still offers all the great attractions. Walking tours, May Day, beer gardens, markets, museums and drinking festivals are all options for you. For the most part, Munich is just a really amazing, peaceful, and friendly city to spend a stress-free spring break in.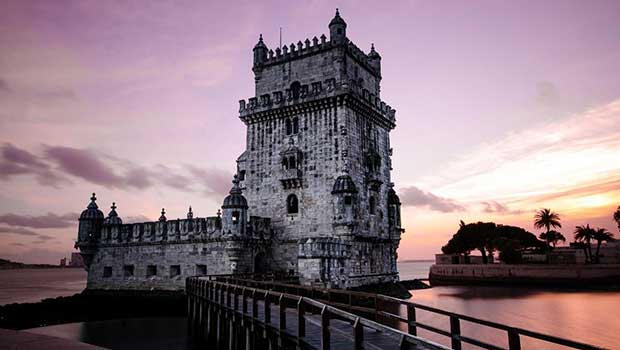 Lisbon, Portugal
If you're searching for glorious weather, with no tourists, Lisbon should definitely be your choice. Lisbon's beaches are perfectly suitable during Spring and you'll actually be able to get a spot to sunbathe, which is always a plus. As the weather isn't super-hot, spring is the best time to sightsee and take day trips across the city. Just a slight disclaimer, during March and April, you can experience some heavy downfalls of rain, but they won't last long and won't particularly affect your holiday.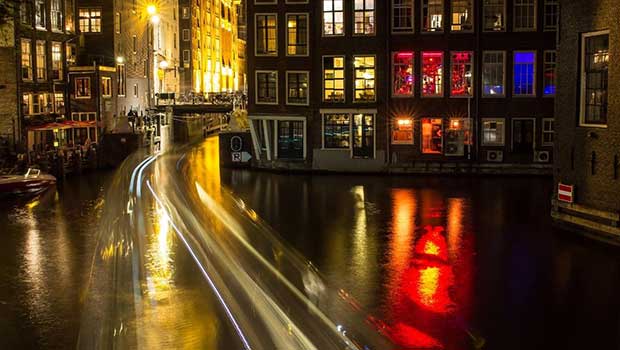 Amsterdam, the Netherlands
One word: Tulips. You won't be able to move for them. In fact, Amsterdam's annual Tulip festival runs throughout April. This is reason enough to visit this wonderful city during spring. Keukenhof is a flower garden, dedicated to the springtime tulips. Seeing seven million blooming tulips harmonize together will be sure to make the trip a memorable one.
These trips will be sure to add a 'spring' to your step…apologies for the awful pun. Spring might not be a popular time to book a flight, but the variety, experiences are sure to make up for a tiny bit of rain here and there.