Art & Design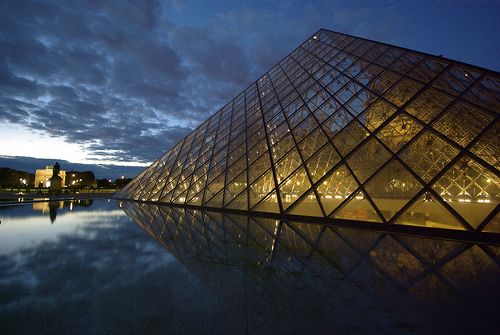 Published on September 15, 2011 | by Andrea Guerriero
0
Nuit Blanche in Paris – night-time arts festival
Nuit Blanche – literally White Night in French and metaphorically meaning "All-Nighter" – is an outstanding night-time arts festival of great cultural interest that takes place every year in early October. "The Night When Art and Culture Reign Until Dawn" will occur on October 1st, 2011, in Paris: where else?
Several cities in Europe have their own White Night – something similar also happens in Munich with the Long Night of Museums, but that of Paris is quite the most exciting, maybe for the charm and the significance of this city in the European context. A Nuit Blanche will typically have museums, private and public art galleries, and other cultural institutions open with free entry, but also plenty of art installations, performances of all kinds, themed social gatherings, and other activities.
First launched in 2002, the so-called White Night of Paris, "Paris Nuit Blanche", has become an annual celebration of all forms of art and culture. On Saturday, October 1st, 2011, Paris galleries, museums, city halls, and even swimming pools will be open to visitors throughout the night, with free entry.
Thousand of participants will enjoy amazing light installations, performances, concerts, and happenings of all sorts. And of course, you will have the opportunity to enjoy the most valuable works of art in the city museums, open throughout the night.All lines of the metro will remain open until around 3:00 am while Metro line 14 will remain open all night long.
If you wish to taste the continued dynamism of the Parisian arts scene, don't miss out on Nuit Blanche. Some say that the best way to experience this event is to choose just a couple must-see events and leave the rest of the evening to chance, you surely won't get bored and plainly enjoy your time anyway. As an alternative, book a hotel in Paris near the major areas where the event takes place – to the West near Trocadero, in the Centre around islands of St Louis and the City, and to the East around the district of Belleville – and plan your journey from there. It is advisable to book in advance.
Finally, especially remember to treat Nuit Blanche with the avant garde spirit it represents, and don't forget that you, too, are part of this striking happening.
Photo by Robert S. Donovan