Entertainment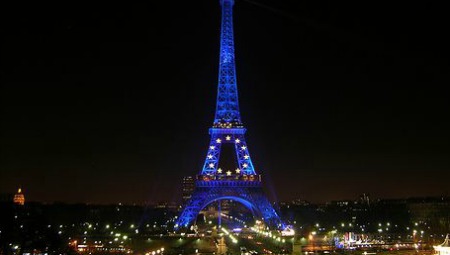 Published on December 15, 2009 | by Francy
0
New Year's Eve in Paris!
Paris on New Year's Eve is a destination of the most classic you can imagine. The charm of the city during the Christmas period is amplified by the lights and festivities that take a little anywhere in the neighborhoods and the most popular clubs.
Fun is guaranteed at Montmartre and Pigalle, along the Champs-Elysees, in the Latin Quarter, in Place Saint-Michel, in the most classic places like the Moulin Rouge and the Folies Bergere.
For a more spiritual end of the year, in the Cathedral of Notre-Dame de Paris it is possible to take part of chorus of Gregorian chants; while for lovers of chaos and street celebrations, one of the most amusing places is in the eleventh arrondissement on the rue de Lappe, a way small and narrow where there is an impressive concentration of clubs and discos: at midnight, however, are empty because people pour into the street together to celebrate the new year. It is almost a shame to close himself in one of the premises of the city: the streets have all the fun as possible in music and chaos.
For a year-end on the ice, naturally, there is a skating rink outside the Hotel de Ville. Do not miss the midnight fireworks from the Eiffel Tower.
See the list of hotels in Paris
Reservation of cheap flights to Paris
Photo of the Eiffel Tower by davidegalli