Winter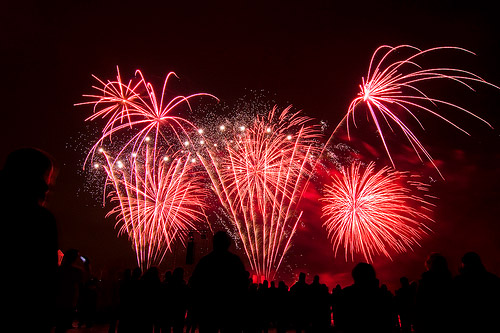 Published on December 17, 2013 | by Germanico
3
New Year's Eve in Germany: in Berlin, Munich, Stuttgart or Frankfurt?
New Year's in Germany will be a celebration in the spirit of tradition. German squares, roads, restaurants, clubs and theaters will be crowded with locals and tourists alike, all ready to celebrate the new year with a toast of Feuerzangenbowle, a traditional drink of some fraternities made with red wine, rum, orange peel, cinnamon and cloves. New Year's Eve in Berlin will be as usual in the name of unbridled celebration in the streets with its clou moment at the Brandenburg Gate, while in Stuttgart the appointment will be at the Kunstmuseum Civic Art Museum, in Schlossplatz. In Munich, New Year's is also classical music with Giuseppe Verdi's Traviata at the Bayerische Staatsoper.
New Year's Eve in Berlin
In the capital of the Federal Republic of Germany, New Year's is every year more beautiful, colorful and fun. Midnight of last night of the year at the Brandenburg Gate in Berlin is a mandatory rite for all young Europeans who turn 18. It's a multiethnic, multicultural, multicolored party, with more than a million people in the streets. After midnight, tens of thousands of people flock to the other side of the Spree in the area between Oranienburger Straße and Hackesche Höfe, where there are cafes, restaurants, clubs, pubs and discos.
Some of the most trendy venues where to spend New Year's Eve in Berlin are: Kulturbrauerei, in Schönhauser Allee, a former brewery where there are several clubs that offer all types of music, from house, to techno and disco music. Those who want a front row seat to watch the fireworks display at River Spree, may opt for Spree on Fire, in Stralauer Allee, where you can dance house music and R&B. For a really cool after-midnight there's Klubnacht Total, in Wriezener Bahnhof. This is a trendy club, with selection at the entrance, which offers the best of house music Djs.
New Year's in Munich
In the Bavarian capital, a mandatory stop on New Year's Eve is one of the most famous beer gardens in Munich. At Augustiner or Hofbräuhaus, excellent beer goes well with typical Bavarian cuisine. Midnight on December 31st in Munich cannot but be celebrated in Marienplatz, with the countdown on the big square of the Neues Rathaus, the New Town Hall.
But even celebrating on the ice rink set up in Karlsplatz can be great fun. For romantics who want a very classic New Year's, the night of the Holy Sylvester in Munich can be spent at a great concert. New Year's Eve events are planned at Bayerische Staatsoper, with Giuseppe Verdi's Traviata, or at the Philharmonie with the 9th Symphony by Ludwig van Beethoven, performed by the Munich Philharmonic conducted by Lorin Maazel.
New Year's in Stuttgart
New Year's Eve in Stuttgart is a magical event, different from other German big cities. Here, the Christmas period is experienced in a very intimate and private way, although Stuttgart Christmas Markets are among the oldest in Germany and therefore they attract thousands of tourists every year.
The most traditional appointment on New Year's Eve in Stuttgart is at Schlossplatz, in the courtyard of the castle, with stages for live music and wooden huts proposing typical New Year's delicacies, including caramelized fruit, desserts, and chocolate, accompanied, of course, with plenty of beer.
As in all German cities, there's a large Christmas ice rink also in Stuttgart, right in front of Kunstmuseum, the Museum of Modern Art. Even the ice rink, at midnight on December 31st, becomes the stage for a wonderful party, complete with a toast of local sparkling wine: in fact, Stuttgart is very famous for the production of fine wines and champagne.
New Year's in Frankfurt
In the heart of Germany, Frankfurt is one of the most trendy New Year's destinations in Germany. The business and financial centre of Germany is also home to many restaurants, bars and discos that will be full of crazy parties on New Year's Eve.
Lovers of nightlife and carnivals will meet at Römerberg square, in the streets of the historical centre and on Römerberg square, the town hall symbol of the city. For a New Year thrill you can go up 250 meters on the Main Tower, from which you can admire the lights and fireworks at midnight. However, there are many other places in Frankfurt where you can celebrate New Year's Eve.
In addition to the main square, in fact, there are other meeting places, such as the bridges on River Main, or the Latin Quarter in Sachsenhausen, which despite its name is home to many bars serving beer and typical dishes from Baden-Württemberg. Of course, one of the most popular destinations in the city is Berger Strasse, where there are dozens of bars and restaurants that stay open until dawn on New Year's Eve.
Photo by Andreas Kusumahadi