United Kingdom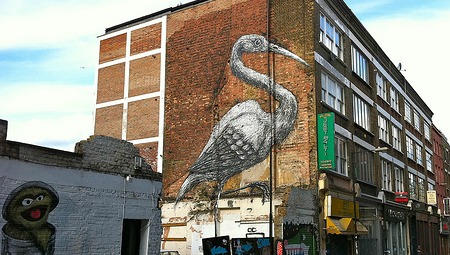 Published on March 8, 2013 | by Andrea Guerriero
0
London, the trendiest city on the planet
London is the place to be in the world at the moment. Still buzzing from the spectacular Summer Olympics, the city of London is beaming with pride. Now many believe that London is indeed the world's greatest city.
As a large metropolitan city, London still offers a lot of green space. A trip to Hyde Park has so much to offer for everyone including the Diana Memorial Fountain to the funfairs in wintertime. If you're keen to find out what London is truly about, then you can hang out with the cool hipsters in Victoria Park, situated in trendy East London. From there, head to the ultra fashionable area of Dalston, which is near to the park, for a fantastic night out. The Est End area, especially Bricklane is now one of the trendiest area, attracting the most famous graffiti artists. You could be walking outside and be admiring some Banksy's or some Roa's street art.
London is open all seasons. In winter it hosts some of the largest winter wonderland amusement parks in Europe, and in summer has countless concerts in its parks. It's a city filled with record shops and music venues in which you can live/relive the music it's inspired down the years. You only have to Cross Waterloo Bridge to hear the song by the Kinks in your head blasting "Waterloo Sunset." If fashion is your thing, of course there is a wealth of places to go on a shopping spree. From Liberties to Harrods, retro shops to small expensive boutiques in Primrose Hill, London has everything the fashionista could desire.
As a world leader in banking and financial services, London attracts a steady stream of business travellers. London also has 43 universities, which is the highest concentration of higher education in Europe, proving that London is extremely popular with international students. There are all kinds of jobs for career driven people and students living in London, especially if you are keen to start earning some real money. It's an essential skill to have English on your CV today. Most employers in any country will want to see English as a second language at least.
English is one of the most popular spoken languages on the planet, and it's the most widely used in the world. English is hugely popular within the European Union too. If you are looking to grasp English, then it's good to know that fellow students who can speak English will be studying in London. This will enrich your social life as a student as you will learn to speak more fluently. London is a highly social place, so you will pick up the language quickly.
You may notice that a lot films, TV programmes and literature are in English. From Hollywood blockbusters, to Shakespeare, if you want to improve yourself culturally, then learning English is the perfect language for you.
So if, you are looking to learn English in London, then remember there are lots of opportunities for further study or career progression. Great travel links around the UK and into Europe, you could visit a different country every weekend! It's the birthplace and home of the English language and lastly English people in London are friendly, tolerant, and open-minded.
Photo by www.urbanmedia.com