Entertainment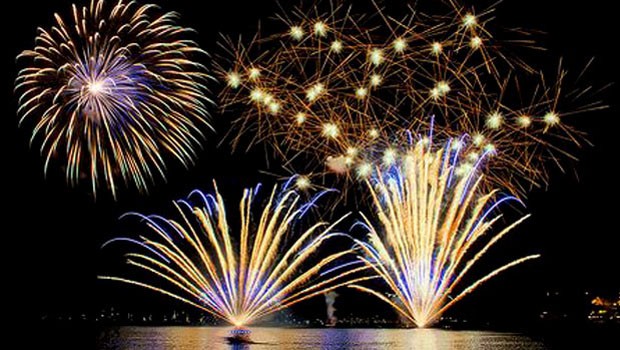 Published on November 25, 2010 | by Francy
0
Let's celebrate 2011, but where, in Rome or in Florence?
To celebrate New Year's Eve in a funny and exciting way, Rome and Florence await you with shows, events, concerts and carnivals! Find out what these cities are planning for the longest night of the year!
New Year's Eve in the Eternal City is typically on the streets and squares. The legendary nightlife districts of Rome, Testaccio and Trastevere, are full of tourists and locals who pass from one place to another waiting for midnight.
However, all Rome is a flood of people moving from Campo de' Fiori to the area around the Coliseum, around Piazza Navona, in Via del Corso, San Lorenzo and the large area Ostiense. On New Year's Eve, Rome offers everything, from the non-traditional dinner at Hell's Grill in Via Alessandria, an American steakhouse with live music until dawn, to the more traditional party at Palazzo dei Congressi in Rome Eur.
Do not miss the show of Maurizio Palmulli – aka Mister Ok – with his dives into the Tiber, plunging off Ponte Cavour. An entertaining evening awaits you at Salone delle Fontane, a historic location in Rome, with famous comedians on stage, while if you want to see celebrities, the answer is the Art Cafè, in Villa Borghese, a very exclusive club.
Also in Florence the New Year starts mainly in the squares and streets of the historical centre, crowded with tourists and citizens who wish to celebrate the last day of the year. But this year there is a novelty.
The City Council, from the night of December 31, 2010 to January 1, 2011, is organizing a series of concerts in three different squares of the city. Each square will be characterized by a different type of music: in Piazza Stazione there will be a concert of pop and rock music, Piazza della Repubblica will perform jazz music, while in Piazza SS. Annunziata it is possible to enjoy folk and popular music concerts.
For those who appreciate the genre, there will be the Grand Renaissance banquet in the spectacular setting of Palazzo Budini Gattai, a short walk from the Duomo, rather than the Medieval New Year 2011, a few miles outside Florence, in Bagno a Ripoli, with a dinner among ladies and knights, jesters and beggars: after midnight, enjoy fourteenth century dance.
But for those who love a more 'modern' fun, after the midnight toast in the streets, there are dozens of trendy places where to keep late hours. In Santa Croce, Via dei Benci, in the area of St. Niccolò, along the river, in Piazza Ferrucci. The most famous clubs are the Angels, very elegant, the Colle Bereto, with its musical experimentation, Slowly – in the classy shopping street Via Tornabuoni, the Rex Cafe near Piazza Santa Croce, the famous Negroni, home of the homonymous aperitif, the Caffè la Torre under the tower of St. Niccolò.
Let's celebrate!
Photo by Roberto Composto