Shopping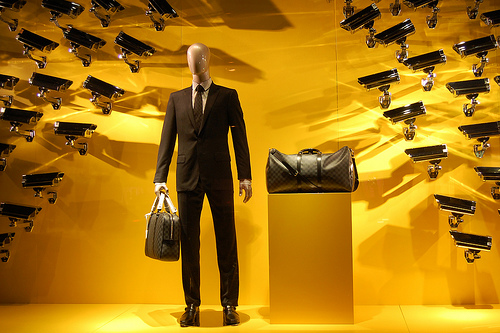 Published on March 14, 2011 | by Andrea Guerriero
0
I love shopping in Europe: the not-to-be-missed directions!
Rome, Paris, London, Milan, Barcelona, Berlin, Madrid, Stockholm … anywhere in a major city in the old continent it is possible to shop for high quality items, but also at affordable prices. You just have to know where to go.

In all the capitals and cities of Europe there are streets and neighborhoods where shopping is accessible to a few exclusive people and others where everyone can enjoy to buy clothing and fashion accessories without spending a fortune.
In Rome for example, high fashion boutiques are on Via Condotti, Via Borgognone or Via Bocca di Leone. For those wishing to spend less but dressing fashion there are Via del Corso and Via Nazionale.
In London, the most exclusive boutiques are in Bond Street and Brompton Road, but the department store Harrod's, the markets of Camden and neighborhoods of Soho or Kensington, are affordable for all budgets.
In Paris, the designer shops are on the Champs Elysées and around Place Vendome, while cheaper shopping could be in the Latin Quarter and Montmartre area where you can find everything, from books to clothing.
In Barcelona, boutiques and cheapest fashion shops are all in the area that leads from the centre to the sea i.e. along the Ramblas, Placa de Catalunya and along Passeig de Gracia and Avenida Diagonal.
In Berlin you cannot miss the KaDeWe and the shopping 'mile' on Kurfürstendamm, another department store, Arkaden, near Potsdamer Platz, or even any of the streets of the Friedrichstrasse area.
In Moscow since the days of the Tsars, Tverskaya has always been one of the main shopping streets; interesting purchases can be made also in Noviy Arbat or in the more exclusive Kuznetsk most area.
In Madrid, those who love luxury and designer labels, must get to the Salamanca district or to the Castellana, along Via Almirante and Piamente. While those who do not want to spend too much can go in the areas of Chueca and Arguelles, or Hortaleza, Almirante and Fuengarral streets.
In Milan, of course there is 'the fashion district' between Via Montenapoleone, Via Manzoni, Via della Spiga and Corso Venezia, but also the areas of Corso Buenos Aires and Via Torino, where there are hundreds of shops for all budgets.
In Stockholm, the fashion district is Östermalm, while cheaper areas where to find fashionable clothes are 'SoFo' south of Folkungagatan and Södermalm.
In short, throughout Europe, in any of its cities, shopping is fun. Whether luxury or just fashion, but anyway trendy.
Photo by laverrue