Europe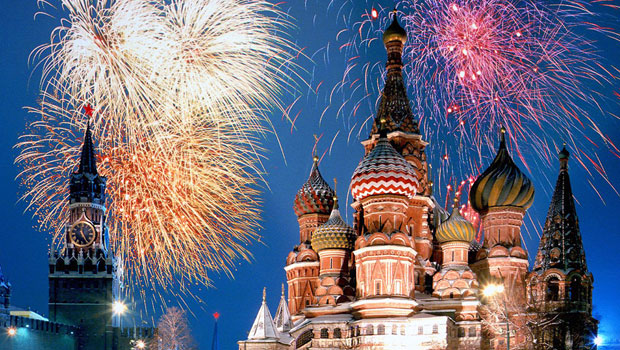 Published on August 26, 2016 | by Edward Francis
0
Why honeymooners should not avoid places like Russia
Russia is an exceptional travel destination for young honeymooners. In spite of the tricky weather conditions and secluded cities and regions, this vast territory boasts romantic attractions and places of interest you've never seen anywhere else in the world. Give Russia the opportunity to astound you and you'll spend memorable moments here with your better half. Cities like Moscow and St. Petersburg are a must-see. The architecture, vintage surroundings, museums and galleries, parks and monuments will leave you speechless. Up north, Russia packs secluded resorts for honeymooners; you'll be given the opportunity to admire the Northern Lights, the Midnight Sun, as well as the sheer tranquility of territories where very few people have ever managed to reach. There's something for everyone in Russia, so if you're looking for an unconventional honeymoon destination, you need to include it in your travel itinerary.
The cities – Moscow & St. Petersburg
In 2010, St. Petersburg was named one of the most romantic cities in Eastern Europe. Located in Northern Russia, the metropolis prides with the most palatial architecture. There's special grandeur all around St. Petersburg. The broad venues, waterfronts, movable bridges and overall attractions, will leave couples speechless. There are lots of romantic getaways and activities you can do here, including horse drawn carriages rides, hot air balloon trips and riverboat journeys across the Neva River. As far as Moscow is concerned, the capital is hands-down Russia's architectural jewel. Red Square and the Kremlin are a must-see, as well as the museums, cathedrals and parks. Honeymooners will be astounded by Moscow's vibrant nightlife and wealth of activities. To enjoy sheer romance, head to Gorky Park and spend your day walking the promenade and admiring the abundant vegetation.
Tran Siberian Luxury Ride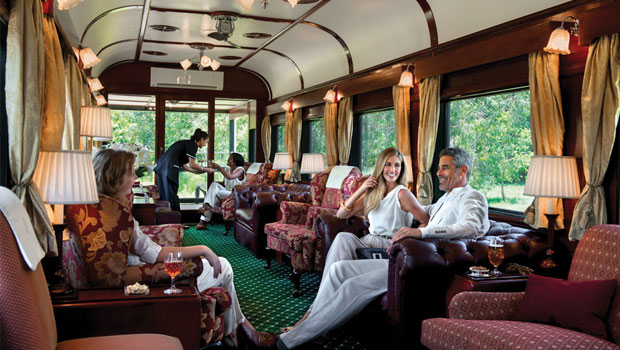 A luxury ride on a Trans-Siberian train is the ultimate honeymoon experience. An average journey takes 14 days, and on the train you'll be treated like in the most expensive hotel. The amenities and services provided are top-of-notch. The Golden Eagle is highly preferred by international travelers because it covers Russia's finest and wildest territories, including the Ural Mountains, Central Asia, Lake Baikal and Altai, Central Russia, the Pacific Ocean coast, as well as numerous other regions you'll probably never have the chance to see again in this lifetime. A romantic trip with the Golden Eagle covers an area of 8,000 miles. It will certainly be a memorable and unique honeymoon, both you and your spouse will cherish for a lifetime.
Lake Baikal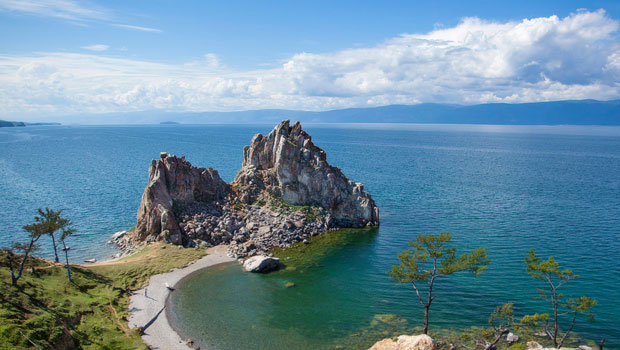 Formed almost 30 million years ago, Lake Baikal is a natural wonder, the oldest in the world. Honeymooners hunting for a different type of travel experience should check it out. It boasts surreal landscapes and mind-blowing scenery. Located in Eastern Siberia, travelers come here for the vistas, deep blue waters, frozen ice roads and fantastic wildlife. Foreigners courageous enough to venture into Russia's wildest territory will find this place incredible. There are lots of luxury accommodation facilities in the area, as well as numerous guided tours you can try out. Trekking, slay riding, boating, and hiking are activities honeymooners are advised to explore. Among some of best places of interest nearby, we have to mention Arshan Village, Olkhon Island, and Buryatia Shore.
Vladivostok
Russia's harbor city of Vladivostok is an excellent honeymoon destination for couples fond of Pacific coastal scenery and landscapes. There are lots of pointy mountains terrains and valleys in the area, as well as a wealth of modern residential buildings, fabulous bays and activities available. The central square is a soothing relation spot where couples can enjoy peaceful walking, romantic dining and sightseeing. There aren't many things you can do here, which is exactly why Vladivostok is so appealing. It is located far away from hustle and bustle of big metropolises, in a region surrounded by vegetation and soothing landscapes.
When hunting for an ideal honeymoon destination couples should definitely consider Russia. Its vast territories, incredible sights, cities and landscapes will astound romantic couples searching for sheer relaxation. Take a risk this reason and go off-the-beaten path. Russia boasts with amazing secluded destinations that many only have a change in a lifetime to see. Choose your travel month carefully though, and avoid the winter season. From May to September, the weather is a lot more pleasant, and you have an opportunity to do a lot more activities than in winter when temperatures are unbearable.