Europe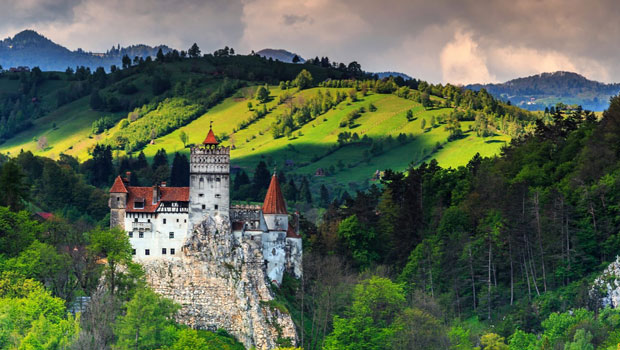 Published on February 14, 2022 | by Marius Lliescu
0
Top attractions in Transylvania
For many, Transylvania is a mythical place they heard about often in connection with Dracula, werewolves or vampires, and people who still believe in ancient customs and myths. Well, this famous region of Romania is indeed as mystical and charming as you would expect, but there are some very interesting attractions and things you can do on a holiday here. The "land beyond the forest" is yet to be fully discovered by tourists whether they're native Romanians or coming from all over the world. Come see with your own eyes the wonders of Transylvania – you don't have to pack garlic, but a pair or two of comfy shoes to walk the cobbled streets and wild mountains in Transylvania is a must.

Sibiu and the Authentic Countryside Area (Marginimea Sibiului)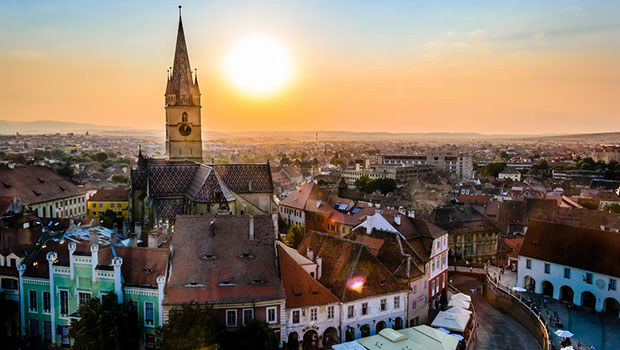 Sibiu is one of the most visited cities in Transylvania and Romania, as a matter of fact. And there are several reasons why: beautifully restored Saxon buildings dating as far back as the 15th century, lovely cobbled streets, and welcoming locals.
It is ranked as Europe's most idyllic place to live and it offers easy access to the countryside and Carpathian mountains. The city's two main squares (Small Square and Big Square) are hotspots for tourists and locals alike and it's also where the city's main attractions are concentrated. You should explore on your own too as the Old Town area is pretty big with many pedestrian-only streets and charming houses.
Start your walk from Citadel Street with its beautiful display of medieval structures: the Carpenter's Tower, The Potter's Tower and the Thick Tower introduce tourists into the city's vibe. The pubs and restaurants in the area are perfect to get a taste (literally!) of Romanian food. Walk down the narrow streets and make sure you don't miss Schiller Square before joining roaming crowds in the Big Square. Since the 15th century, the Big Square has been a meeting point, a celebration point… a place for public executions! But today you will only most likely see cultural events and friendly folks! Nearby, you will find the Jesuit Church, the City Hall, and the Brukenthal Museum. The Council Tower offers splendid views over the city.
In the countryside area known as Marginimea Sibiului you will find the splendid Astra Museum of Folkloric Traditional Civilization nestled in the Dumbrava forest only 4 kilometers away from Sibiu. Get there by taxi, it will only cost around 10 euros. Or look for tours in Transylvania to explore traditional villages such as Cisnadie, Christian or Sibiel or see the famous Transfagarasan Highway!
Fagaras Mountains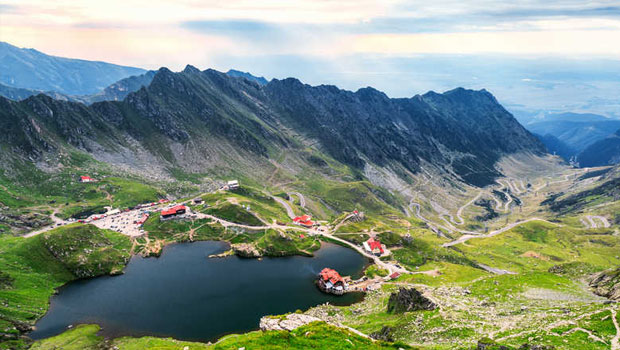 Close to Sibiu are Romania's highest, most impressive and challenging mountains – Fagaras Mts. Also called Transylvania's Alps, most people go to drive on Transfagarasan Road, named the best driving road in the world by Top Gear. Hikers will venture forward maybe all the way up to Moldoveanu Peak at 2,544m altitude.
Hiking trips to Fagaras Mts. should be well organized and prepared. The mountains are challenging and except for mountain huts there's no other signs of civilization when you're at so high altitudes. But that's the beauty of it – the pure wilderness and spectacular views will make your trip memorable!

Corvin Castle, one of the best-preserved medieval castles in Transylvania
Close to Sibiu in the city of Hunedoara you can visit Corvin Castle an impressive gothic-meets-Renaissance castle. Built in the 14th century and wonderfully preserved today, this tourist sight is a serious contender to Bran Castle.
Property of the Hunyadi family of medieval rulers, the castles' gothic architecture and spires dominates the city of Hunedoara. With an interesting history and just as many legends, the castle's main structure was initially used as a church and later upgraded as a residence and fortified castle. Don't miss the "Princesses' Living Room" wonderfully decorated with antique pieces of furniture dating back from the early 19th century. The imposing Council Hall and the Capistrano Tower, both built in Gothic-Renaissance styles, should also be admired.
But maybe one of the most interesting areas in the castle is the Knight's Hall. Dating back from the 15th century, this is where balls, celebrations or large gatherings were held. On special events the room is decorated and medieval times are brought back to life!
Alba Iulia Citadel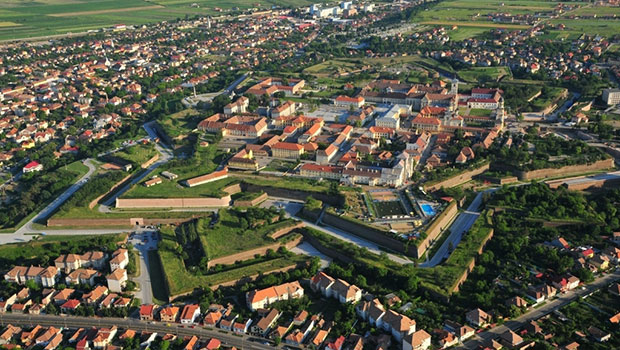 The city of Alba Iulia is home of a star-shaped fortification defense system (known as a Vauban citadel) initially built by the Romans and then continuously expanded and upgraded. Alba Carolina Citadel is the largest in Romania and comprises several buildings, squares, fortifications and defence gates. You can explore the citadel by foot on your own but we recommend you hire a guide to tell you the significance of what you're going to see.
One of the most popular tours is the one dedicated to Horea, Closca, and Crisan, three famous and heroic Romanian figures who lived in the 19th century. The tour includes a stop at the detention room where one of them was detained and tortured. The Citadel has seven entrance gates and each of them has seen different events. Finally, in Alba Iulia Citadel the Great Union of 1918 was proclaimed when all Romanian-speaking provinces became part of a single, unified state. So if you want a taste of the Transylvanian heritage and Romanian history, this is your stop.
Rimetea village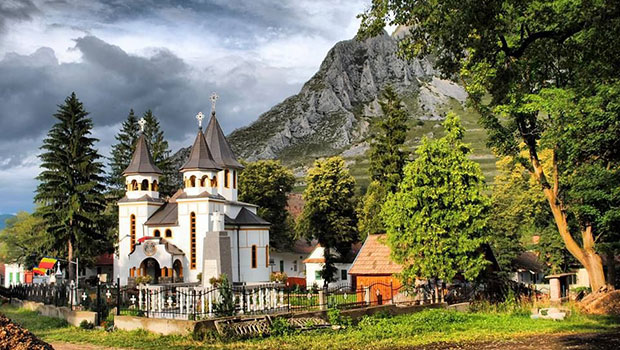 The village of Rimetea close to Cluj-Napoca is said to be one of the most beautiful villages in Transylvania. Houses are bright white and clean, decorated with flower motives and other engravings. In the background is a massive and rocky cliff called Szekler's Stone which will draw your attention instantly. From the village tourists can go on hikes to discover the ruins of three fortresses nearby. But most of the time tourists just want to take a stroll through the village, admire the houses with Szekler (Hungarian) and Saxon influences, greet locals and, of course, enjoy a traditional meal with local produce.