City Breaks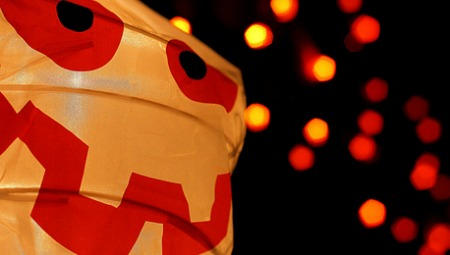 Published on October 31, 2011 | by Andrea Guerriero
0
Halloween 2011: dreadful holidays in Paris
Halloween plays a major role in Anglo-Saxon countries, and all American cities celebrate this event with unparalleled emphasis. In Europe, except for London, Barcelona and a few other cities, the night of witches passes a little more subdued, but for some years even in the old continent, the excitement for Halloween is increasing. Paris included!
Paris takes advantage of 31st October to make the best of itself!
The Ville Lumière offers a terrifying discovery tour of the darkest places of the city. The Horror tour will take you through the mysterious paths of the catacombs, kilometers of tunnels that intersect Paris' underground. The catacombs can be visited starting from Place Denfert-Rochereau, while if you prefer Les égouts (the sewers) get to Pont de l'Alma.
Don't miss a mandatory stop at the most evocative cemetery of the world, that of Père-Lachaise, where an expert in funerary art and macabre tales, Tierry Le Roi, will explain the secrets of the tombs of famous people who lay to rest there, like Jim Morrison, Oscar Wilde, Proust, Moliere.
You will also enjoy several Mystery Tours and Ghost Tours, routes that run through the heart of the city with stops at haunted houses, satanic sites, former mental homes, and all those buildings that retain a touch of gothic and mystery.
The group of artists Visite Spectacles, will stage a game of investigation inspired by a real story: the murder of Nathaniel de Cantaussel, occurred in the Passage Joufroy, unresolved since 1870. The public is involved in the investigation to unravel the intricate crime right in the places of the incident.
Even the little ones will get their horror share. In fact the vast theme park Disneyland Paris proposes an evening for children and adults, with the most famous villain cartoon characters: the evil queen of Snow White, Cinderella's stepmother, Cruella De Vil, and many others.
If you prefer parties to touring, of course, the choice is wide. Here is a not to be missed event:  Saturday, October 29th, a great Halloween party will be held aboard the Péniche River's King (one of the typical houseboats moored on the banks of the Seine) during a mini-cruise. The boat can accommodate up to 350 people, of course, all dressed up in spooky costumes, so do not be caught unprepared!
Photo by Phil Roeder