Europe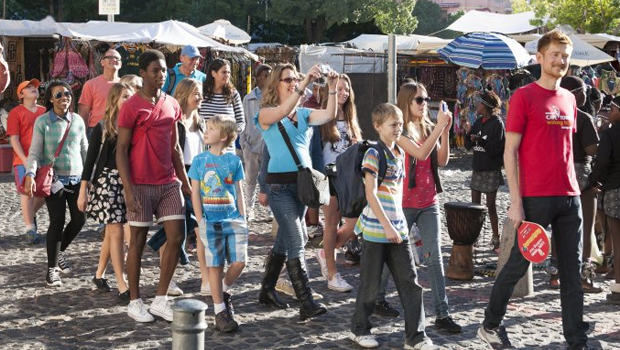 Published on July 27, 2017 | by Andrea Guerriero
0
Great Free Walking Tours in Europe
Europe is melting pot of language, culture and history. And one of the best ways to discover its cities is by taking free walking tours with an enthusiastic local guide. This is especially true if you're a traveller on a budget! Free walking tours take you around a city's main sites, and it's a great way to spend a few hours if you're looking for something fun to do.
Prague, Czech Republic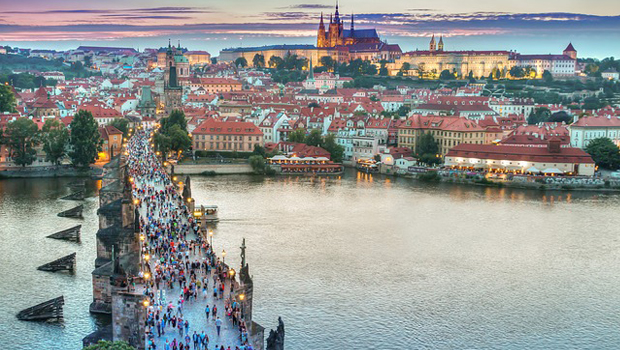 Whether it's savouring local beer you're after or stunning views from the castle, Prague has a lot to offer. Its history stretches back over a millennium and luckily for us the city remains unspoilt. Prague is quite compact; boasting a blend of gothic and baroque architecture with quirky side streets.
Highlight: Constructed in the 15th century, the Charles Bridge  survived over 500 years of wheeled traffic, until it was pedestrianized after World War 2.
Valencia, Spain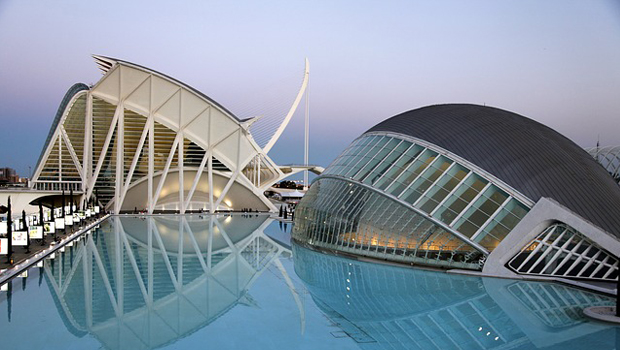 Valencia lives somewhat in the shadow of its famous neighbours, Barcelona and Madrid. However, don't be fooled because this city has a lot going on. From the Moorish occupation to the Spanish Civil War, Valencia has a colourful history which makes for a great walking tour. What's more, the pleasant climate and sunshine always makes for enjoyable visit.
Highlight: Set in a riverbed transformed into a lush green park, The City of Arts and Sciences built in 1998 is one of Valencia's most iconic buildings.
Oxford, England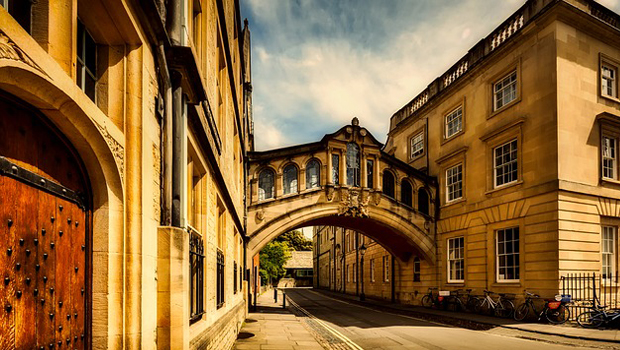 Oxford is home to the world famous Oxford University. Its sprawling presence dominates the city and each one of its colleges has a fascinating story. Aside from the university, the city offers an array of medieval architecture and greenery. Best of all, everything is accessible by foot – making it an ideal choice for a free walking tour.
Highlight: Christ Church chapel, which is also Oxford's cathedral, has a 144ft (43m) spire dating back to the 13th century. Its stained glass windows are true works of art.
Warsaw, Poland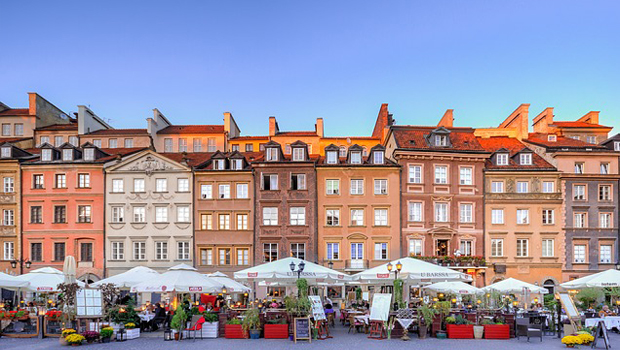 Warsaw is perhaps doesn't have the flair of some of the other cities on this list, indeed communists are not renowned for their architecture. Warsaw nevertheless does have a fascinating story to tell. It is one of courage, bravery and defiance against all the odds. Many streets have plaques commemorating events that can be brought to life by a passionate guide.
Highlight: The Old Town, rebuilt completely from blueprints after World War 2. Its story alone makes a free walking tour worthwhile.
Florence, Italy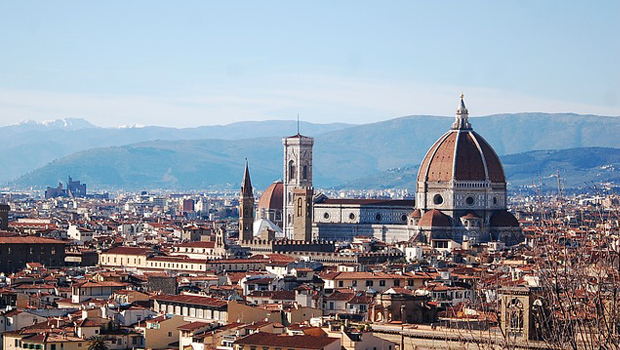 Millions flock to visit Florence every year and for good reason. Florence was at the epicentre of the Italian renaissance, home to famous masterpieces from Michaelangelo and Boticelli. But it's not just artwork that makes Florence worth seeing. It counts some of its buildings among UNESCO world heritage sites. Furthermore, the story of its dynastic families, such as the Medicis, who patronized its buildings, makes for great storytelling. Its small size and intriguing past means a free walking tour is a must.
Highlight: The Piazza Del Duomo, home to the legendary cathedral with its awe-inspiring basilica that dominates the florentine skyline.
Commonly asked questions
 Do I have to pay for a free walking tour? Free walking tours are, as the name suggests free, as they don't have a fixed price. Nevertheless, at the end of the tour guides welcome any tips.
How much should I tip? You give what you can afford and what you feel the tour was worth.
Where do I find other free walking tours? You can find free walking tours all over Europe and beyond at Guruwalk, a platform created to make finding and booking free walking tours as simple as possible for travellers.
You can treat this list as a starting point for your adventures in Europe. Wherever you decide to go, a free walking tour can enhance your trip and give you something memorable to take away with you. And remember, if you don't want your feet aching at the end of the day, invest in a great pair of walking shoes!