Winter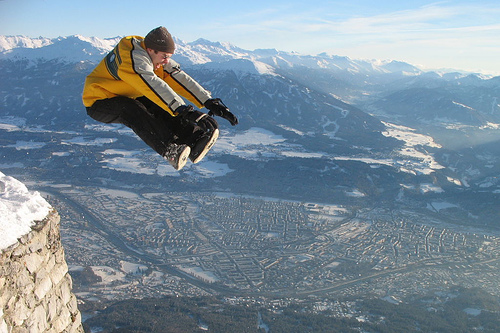 Published on November 11, 2011 | by Daniela
0
Family ski holidays in Innsbruck
Innsbruck is surrounded by nine ski resorts and hiking trails, which invite everyone to an exciting journey in the mountains. All areas are easily accessible by cable car and chair-lifts, they welcome visitors with hospitable specially equipped restaurants and huts, and provide sportsmen with excellent runs and snowboarding slopes. There are areas around Innsbruck, which will make your holiday with the whole family particularly pleasant and amusing.
Thanks to the lift Götzner Bahn, guests can now reach the beloved family ski resort Muttereralm from both Mutters and Götzens. A convenient ski bus leads from Innsbruck to downstream stations, from where the modern gondola reaches the median station of Götzens (950 mt), and from here up to Pfriemesköpfl, the ski resort at an altitude of 1,800 mt.
The Muttereralm pays tribute to its reputation as a ski area for families thanks to the ski area located in the mountain downstream, and thanks to the "magic carpet", a treadmill on the snow dedicated to younger skiers and located at the valley station of Götzens. Particularly suitable for the whole family are also the deals for young people. In fact, not only children up to 6 years ski for free, but also young people up to 15 years old can enjoy the magic of the slopes at really low price. The ski pass for children cost in fact about a quarter than those for adults and these discounts are applied starting from a daily purchased by an adult member of the family.
A family vacation in Innsbruck cannot preclude a visit to the Sellraintal Valley and Kühtai. The latter, located a little over 2,000 mt of altitude and easily reachable by car, donates the typical magic of pure Alpine regions. Streams, mountain lakes, craggy rocks, mountain and lowland meadows: countless hiking paths, climbing and ski tours lead to the discovery of the typical flora and fauna of the place. And finally, the largest holiday region: Innsbruck, the city itself and the surrounding area fused together with unparalleled harmony.
Photo by flik