Internet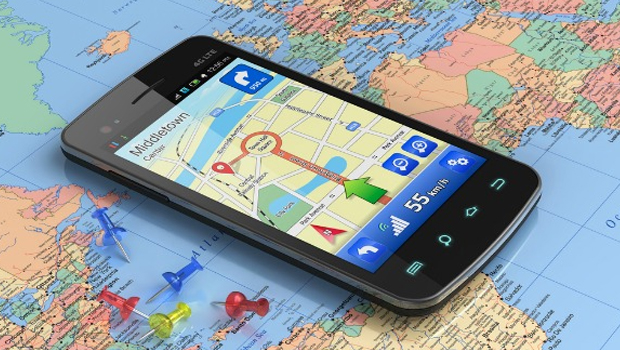 Published on July 27, 2017 | by Rachel Everly
0
Essential Travelling Smartphone Apps You Should Know About
Since time immemorial, humans have always had a longing for traveling to far off distances. We have, by nature, always been curious creatures, trying to know the unknown and making the most of the exoticness of far off lands. From the prehistoric times, when we used to travel by small canoes and foot to the modern 21st century world, where you can zip off to anywhere on the globe in a truly integrated system of jets and air travel, one thing continues to define travelling, i.e. the excitement and fascination of experiencing of how differently humans live and thrive in other parts of the world. It's a magical, enthralling and ravishing feeling that still makes traveling, the most preferred option for humans to revitalize their souls, minds and bodies.
And modern technology has allowed us not just to witness that magic unfold in front of eyes, but also allow us with the incredible liberty to navigate it more easily, know it more thoroughly and magnify our experiences. If you still don't realize the potential of tech in making your travels more interesting and intriguing, you are surely missing out on a lot from your journeys. But how to do that? With the incredibly modern and all-encompassing power of smartphones and apps! While Smartphones are more like those huge, beautiful, mother ships from Sci-Fi movies of yore, apps are the distinct rooms, with specialized functions that you place on your choosing within that ship.
In this digital age, apps make your life a whole lot easier, with a plethora of functionalities and options, they can enhance the amazingness of your travel journeys. Leaving without knowing the rights ones is like trying to willfully omit some magic from your trips. There are hundreds of thousands of them available on iOS and Android play stores, but the best travel apps are ones that provide a meaningful purpose throughout your journeys and be your best travel companions. I would surely not imagine my journeys without them and I would like your trips to be as easy and fun as mine. So here are the awesome, essential smartphone travel apps you should definitely know about!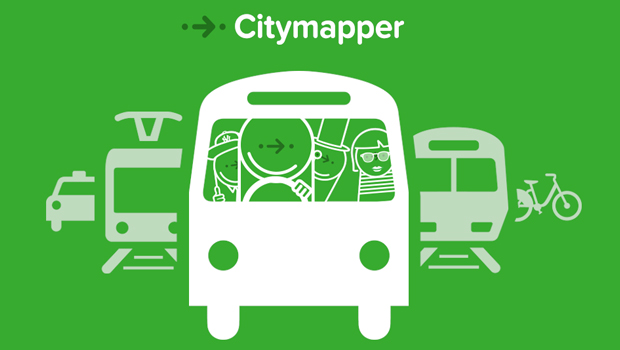 When you are in an unknown city, the first thing you try to figure out is how to get from one place to the other. Well, this app is just the best remedy for that problem. An all-encompassing comprehensive solution towards any journey planning issue that you could face out there! This one is a personal favorite, because it's immensely easy to use with a great UX, it manages to give you detailed information regarding every single disruption and hold ups in the city's transport systems, it has Uber built into it and it even freakishly can tell on how much time would take for you to reach a destination by jetpack!
So whether you need to race to the railway station or to an urgent care center or even to a small shack exotic hotel by the beach for a party, this app can help you guide your way through with minute by minute detailed intercepts of the traffic and passenger load situations on trains, buses, and cars equally easily. It's not just a journey planner, it's a life saver for every traveler in every city its available in! A great app and a must have for all the frequent and not so frequent travelers out there! Available on Android, iOS & Web.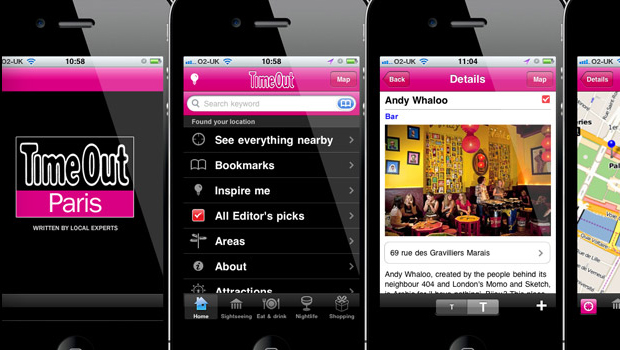 Mostly, whenever you are traveling, whether on a leisurely, business or even a family holiday trip, you want to know everything that's best in that city to do. Time out is one great app that will tell you all about the great bars, restaurants, events, concerts and other exciting gigs that are there in the city you happen to visit. It even allows you to pre book your tickets to major events and concerts along with reserving a table for you at the restaurant of your choice. Whenever you download this app, you won't feel new in the city! The best travel guide app out there! Available on Android & IOS.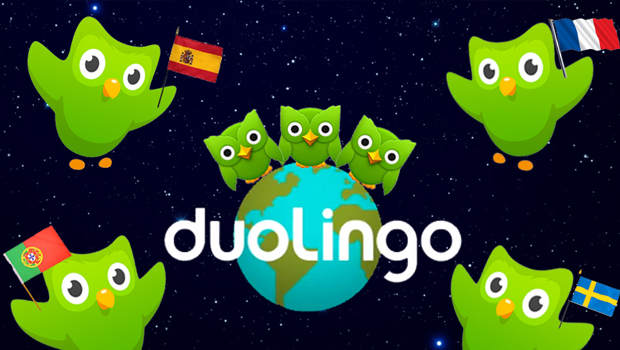 There is a lot humans could have done with their ability to make complex sounds, but they invented something incredibly ingenious called languages. With each one more mesmerizing and distinct from the last, languages vary widely from region to region around the globe and as a traveller, you should try and understand a few, if not more, words from the lexicon of the place you are visiting to help you navigate better in the area and increase the joys that are associated with travelling.
Duolingo & Google Translate are both tied on the ranks of usefulness in helping travelers traverse different languages and their fun and immensely easy to use natures make them high utility tools for your travels trips. While Duolingo will help you learn different words through pictures, in a very well integrated language learning app, Google Translate will allow you to translate any word almost instantaneously into the language of your preference, right on the spot. Have both of them before leaving for the airport! Available on Android & IOS!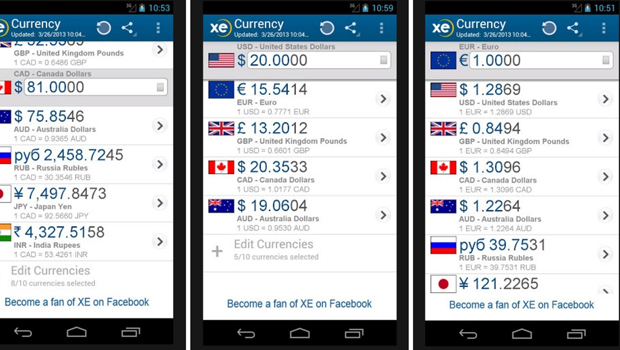 Money is what makes the world go round but its face and value is different everywhere! XE currency holds the key towards robust currency conversions on live data and current exchange rates on any currency and precious metal in the world. You can even go far and save the last real time exchange rate values to use when you might go offline. The app is great for people traveling on budgets and makes it a whole lot easier for you to know how much a certain thing costs in your "Own Currency" before buying it! And the best part about this app is that it comes works on a freemium model which allows users to gain interest with the basic features for free, while more interested users can go for an upgrade towards buying the XE Currency Pro app which comes with more specialized and professional features specifically designed for business travelers and stock dealers across the world. A must have app! Available on iOS & Android!
There are a lot of apps available out there on the play stores, but finding the right ones fit for a certain purpose is a ploy that will always turn out to be really advantageous for you wherever you go and whatever you do. These great traveling apps are meant for the same purpose i.e. making your trips a lot more meaningful, easier and enjoyable than could have been otherwise.