Internet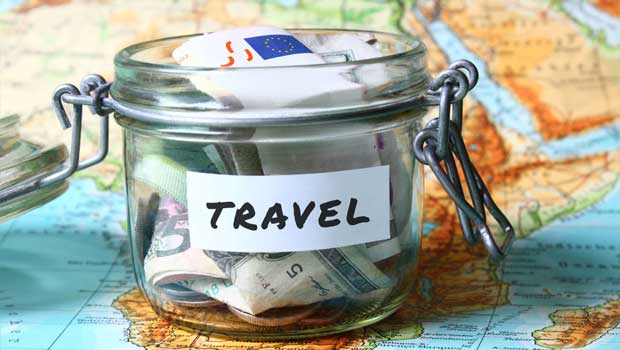 Published on March 12, 2019 | by Andrea Guerriero
0
6 Travel Hacks to Save Time and Money in 2019
It goes without saying that anyone would appreciate ways of reducing time and money when planning to travel, but sometimes it's easier said than done. Most of us have just accepted that travelling is an expensive activity and a pretty tiring one at that. Fortunately, the following hacks will ensure that you can save both time and money when planning your next trip.
Clear Your Cookies Regularly
When searching for holidays online, it's normal for us to visit a website more than once. However, many aren't aware that some provider tracks the usage of their visitors and introduce some price hikes as a result. Clearing your cookies on a regular basis ensures that there is less information, meaning you're getting the same great deals as those who are visiting the website for the first time. It can also mean that you're spending less time trying to find that great deal you were introduced first time around.
Break Up Your Journey
Direct flights are popular for obvious reasons but looking at indirect flights could save you a substantial amount of money, without adding too much time to the journey as whole. Of course, the options available will depend on your location and where you're looking to travel to. Taking the time to look at some alternative routes can contribute towards cheaper travel as a whole so it's worth at least taking a look and if you choose to send your luggage ahead via a luggage delivery service then you won't even need to worry about collecting your bags at each airport.
Review the Check-In Lines at Airports
When in a hurry at an airport, it's normally that travellers will look at the length of the check-in line, but this won't always be the case. Rather than looking at smaller queues, looking for queues that are full of frequent fliers will often mean each person takes less time to check in. Joining a line that is full of first-time fliers and children could mean you end up spending longer the check-in line.
Take Advantage of Free Wi-Fi
Although there are many great deals available to those looking to gain access to the Internet, excessive use such as watching videos and playing games can soon add up. Of course, there is the option of going Internet-free, but this isn't always possible. If you're looking to stay connected during your trip, make sure to research what hotspots will be available. This ensures that travellers aren't subjected to any surprise bills upon their return.
Consider Travelling During the Off-Peak Season
Travelling during the off-peak season can be easier said than done, but those willing to book outside of the peak season can make some substantial savings. Not only can travellers save money, but the off-peak season also means less crowds, which can save a lot of time and ensure you can enjoy more of your holiday. If you aren't a fan of scorching temperatures, then off-peak season travel to hotter countries is ideal for you. Not only will you save a chunk of cash and lots of time, you will also get a much more comfortable and enjoyable experience with significantly less aftersun needed.
Don't Forget Holiday Insurance
Initially, it may easy to presume that the chances of an accident occurring are minimum, so there's the potential to save money by not purchasing it. However, should anything go wrong, you're going to be faced with mounting medical bills which will cost much more than had you opted for insurance in the first instance. The cost of the policy will depend on any current conditions and your overall health, but travellers can be assured that in every instance, it will be much cheaper than having to contend with costly medical bills abroad.
As you can see there are several ways of saving both time and money on your travels, it's simply a matter of finding an approach that works for you and doing a little bit of research. You'll be surprised at what you find and what loopholes in the system present themselves to you if you are willing to be a little different than the crowd.