City Breaks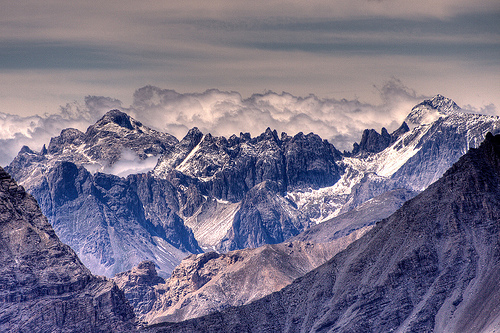 Published on January 5, 2012 | by Elena
1
Epiphany in Italy: choose from countless deals!
The mysterious charm of the Twelfth Night, that of the Epiphany, the last of the Christmas season, has always fascinated and enchanted the European people, divided, however, into two distinct strands: a noisy, burlesque and Saturnalia one which is based on going on a binge which is already carnival-like, the other ritualistic, hieratic, half way between magic and sacred, that recalls ancient liturgies, and still smells of Advent and Christmas. Also in Italy, of course!
Do you want to end your Christmas holidays with a last dream weekend? Take advantage of one of the many offers for the Epiphany in Italy: in the boot of Europe it is already time for sales!
Are you with your family or a couple? Are you alone or in a group? Are you looking for a travel offer for your parents? Looking for a wellness, touring, food and wine offer? In Italy you will find everything you are looking for at a convenient price.
For the Epiphany holiday, the most popular destinations are the mountains, with a difficult choice between the beautiful towns of Trentino, such as the extremely popular Meran and Canazei, Sestriere, sophisticated resort par excellence of the Via Lattea ski area.
Purify your body of waste and excess weight gained during the Christmas dinners, taking advantage of the Epiphany offers available at many Italian spas. We suggest the Terme di Saturnia, in a wonderful town, Saturnia, that is located in the heart of the Maremma, southern Tuscany, internationally renowned for their sulphurous waters, with important and significant benefits. Not to miss, is the beauty of the neighboring villages, such as Montemerano, Pitigliano and Sorano.
Epiphany is a perfect weekend to visit a city of art, combining it perhaps with some interesting events organized for the occasion. The Epiphany regatta in Venice, which is held for more than 30 years; in Rome Viva la Befana is numbered among the great annual events in Italy. Moreover, the 84th Friuli Epiphany in Tarcento, which attracts thousands of people who come specifically to attend the "Fire Feast ", complete with torchlight walks, open fires on the hills, a flaming chariot race and of course, fireworks.
And finally, let's not forget, that the religious celebrations of the Epiphany, will be accompanied by events and parties linked to the Befana, where children, in particular, are the protagonists. Indeed, they traditionally await the Befana (an ugly old woman, who brings gifts to the good children on January 6th), to receive gifts and sweets, but also adults do, as in this period they can find a few days to dedicate to family and relax, especially since with the arrival of the low season, it is possible to find very low prices and many great deals. Everywhere!
Photo by Roby Ferrari