United Kingdom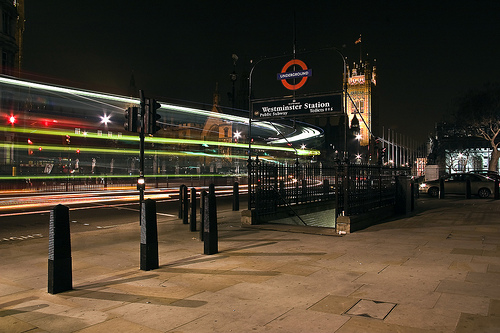 Published on October 18, 2011 | by Andrea Guerriero
0
Deep into the heart of London – welcome to the West End
No visit to London would be complete without a visit to one of the city's most vibrant areas. A day, or more, in the unique atmosphere of the West End. The foremost place to visit, a unique area in itself, one that contains many of the major attractions of the city, London's West End is famous for its fantastic range of theatres, tourist attractions, hotels and of course, for shopping.
The district was developed starting from the 17th century and was originally a collection of palaces, expensive villas, fashionable shops and places of entertainment. Nowadays, speaking of London's West End, one can refer to several areas including a number of landmarks and attractions…
Perhaps the most famous thing about London's West End is its theatre scene, with Shaftesbury Avenue as the central hub. No other city can boast the same variety and quality of theatrical performances as London's West End. In fact, with its around 40 theatres, the area is known as London's "Theatreland." Alongside Broadway, West End theatre represents the highest quality commercial theatre in the world, with performances of all kinds ranging from musicals, to classic plays and comedies.
The West End also encloses some of London's finest shopping streets, such as Oxford Street, Regent Street, and Bond Street – which host some of the major stores in the city, like Top Shop, Selfridges, Hamleys, The Apple Store and Fenwicks. Both Oxford Street and Regent Street have family-friendly traffic-free days during the year.
If you're looking for some lovely smaller shopping, Carnaby Street, St. Christopher's Place and the areas around Seven Dials, are perfect for exploring the West End. And if you're looking for something more spicy and fun, head towards Soho, a colorful area where between a sex shop and a delicatessen you'll find yourself wandering among some of the most historic streets of the city, such as Carnaby Street, Wardour Street, or Old Brompton Road.
Moreover, West End is also one of the major entertainment districts in London, precisely in the area around Leicester Square and Covent Garden. Colored lights, billboards, global tech nightspots, many night clubs and casinos, the heart of vitality and fun.
A place where everything is trendy, from the entertainment venues to the items in the windows, a place where life never stops and which gives you a vital impulse that doesn't even leave you the time to say: Wow, I'm here.
Photo by mostaque