United Kingdom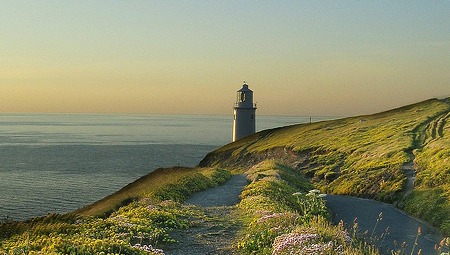 Published on April 16, 2012 | by Francy
0
Cornwall in Bloom: Glendurgan Garden
If you are visiting Cornwall this spring, there's one place you shouldn't miss. Glendurgan Garden is in a valley leading down to the Helford River near Falmouth on the south coast of the county. This is a superb subtropical garden, with special interest for families.
Located in the far west of Great Britain on a peninsula tumbling into the vast Atlantic Ocean, Cornwall is well loved for many reasons: its dramatic coastline, the captivating fishing harbours, up to the fascinating prehistoric remains, great walking trails and the famous Cornish pasties and cream teas.
Often described as the "garden capital of the world", Cornwall will surprise you even for its lush green spaces. Set within a wooded valley with many large trees and shrubs, Glendurgan Garden boasts the presence of rare and exotic plants from around the world, thriving in the warm temperate climate of the coast. This amazing expanse of gardens and plants lies near the Helford River and the village of Durgan, a few kilometers away from the Fal estuary.
Glendurgan Garden was laid out by Alfred Fox in 1820, who started planting trees and shrubs, as well as several orchards. With the 6th generation of the Fox Family still living at Glendurgan, the gardens were given to the National Trust in 1962, in order to continue the spirit of conservation and innovation created by Alfred Fox.
Covering an extensive area of approximately 10 hectares, half of the garden is in full sun and the other half has some shade. Interesting varieties such as a weeping swamp cypress, a Japanese loquat, weeping Mexican cypress, pines, firs etc. can be admired year-round.
However, spring is, of course, the best season for a visit. This is the time when the garden shows bluebells, Lent Lilies, columbines and primroses followed by rhododendrons, magnolias and camellias – for which the garden is particularly popular.
One of the most exciting "corners," is the cherry laurel maze dating back to 1833, where you can walk around and even lose yourself in a magical web. It is also worth mentioning the Giant's Stride – a pole with ropes to swing from – very popular with children, the tropical garden created with bamboo, tree ferns and 'Gunnera manicata', with huge umbrella-like leaves, or the Holy Corner, a garden within the garden, which is associated with the Bible and includes a yew, a tree of heaven, an olive, a tree of thorns and a Judas tree.
There is a nice cafe next to the gardens (not National Trust) that serves all locally-produced food and drink and lovely Roskilly's organic ice cream. There you can re-fuel hungry tums and give you chance to relax before the next adventure.
Photo by Darren Shilson