Winter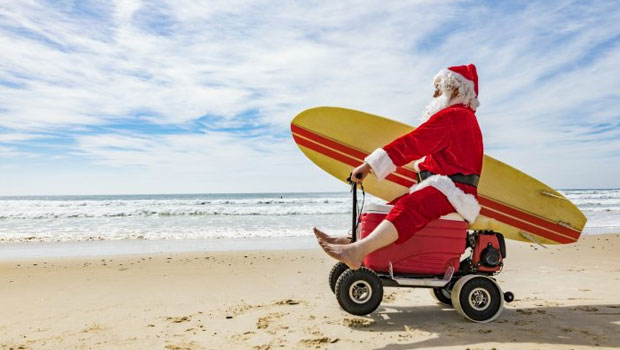 Published on September 19, 2018 | by Andrea Guerriero
0
Christmas in Australia – Wonderful Things to Love About It
Christmas is an exciting time in many countries of the world, and Australia is no exception. However, Christmas in Australia is a whole different ball game. Despite the differences that may seem strange at first, there are tons of things to love and no true Aussie would want to exchange it for anywhere else. Read on to get an idea of what Christmas looks like in the land down under.
Christmas is hot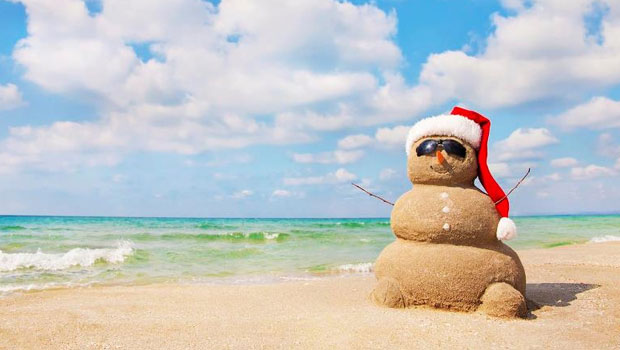 As said, Christmas is a lot different in Australia. For one thing, it takes place in the middle of the summer. This means that while a lot of the world is having a cold and snowy Christmas; Australians are having a hot and sunny Christmas. So, if you come to Australia in December expecting to see snow and snowmen during the Christmas period, you will be disappointed. This doesn't mean that you will not have an exciting Christmas, however. In the absence of snow, people hit the beach for a bit of fun in the sun. You will even find Australians building sandmen in place of the unavailable snowmen.
Christmas comes early
Ever heard the saying Christmas came early? This is true for Australia. In the land down under, you will begin to feel Christmas in the air from early October. Around this time, you will begin to see Christmas decorations and holiday art in shops, homes and offices. This is due, in part, to the fact that Christmas is the only end of the year holiday, unlike other countries where you have Thanksgiving and Hanukkah too. As Christmas day draws closer, about the second week of December, you can expect to see businesses shutting down for the holiday. Because this festive season falls in the summer holidays, school children are usually given as many as 6 weeks of holiday. Plenty of time for the kids to have fun and visit exciting places.
Christmas dishes? Say seafood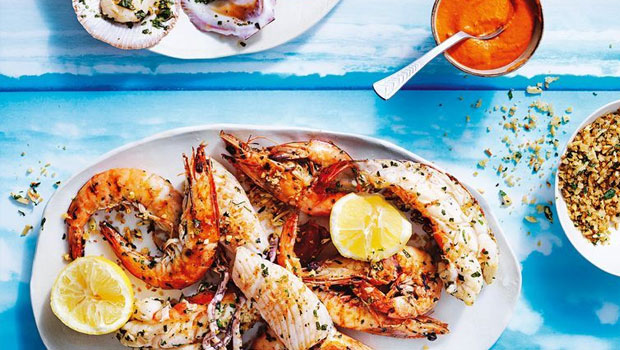 The traditional Christmas dish in most countries is chicken and ham. While you may get this in Australia also, you are more likely to be served a variety of seafood when you visit a family for Christmas. In fact, seafood is such a huge deal during Christmas that the fish markets remain open for extended periods, even all through the night. The Sydney Fish Market is open from 8am on the 23rd through to 5pm on the 24th of December. That is a whopping 36 hours without closing. All so that Aussies can get their beloved seafood for Christmas. There is also a wide range of non-seafood delicacies such as scrumptious cakes and the national favourite – pavlova.
Yummy, ice cream!
If you are the kind of person who cannot say no to ice cream, then you must spend Christmas in Australia at least once. Rather than have the usual Christmas pudding popular with many other countries, the Australians would rather have ice cream. The hot weather makes Christmas the perfect time to indulge in your love of ice cream, summer fruits and a wide array of Christmas desserts. Who needs pies and pudding when you can have all the ice cream you want and not feel guilty about it? After all, it is in the spirit of the season. Is this enough to make you want to visit Australia? For sure. Thankfully, Australia is not difficult to get into. Just make your plans, get your documents, meet a few requirements and you are welcome. If you are considering making the big move, you may want to click this link www.ausmove.co.nz/moving-to-australia to find more about the practicalities.
After Christmas price drop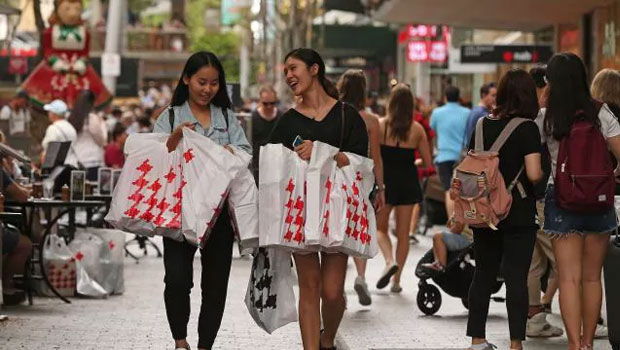 All over the world, the day after Christmas is Boxing Day. This is also true in Australia, but with some exciting additions. For starters, Boxing Day is an important day for Australians as two of the most famous sports take place. Cricket and racing are held all over Australia at the national and international level, so, if you are a sports fan, there is something to look forward to after Christmas.
But if you are not into the whole sports thing, no problem. Starting from the day after Christmas, it is the tradition in Australia for prices to drop. In fact, a lot of people use this opportunity to shop for the entire year. Everything left unsold at Christmas will have to be sold out, so you can be sure of a good bargain during this period.
Definitely no sweater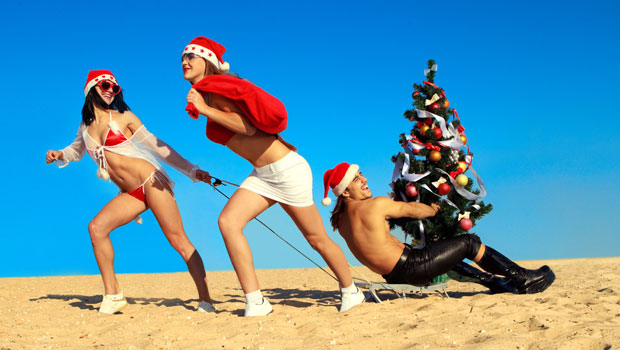 If you are tired of giving and receiving sweaters as Christmas gifts, you will love Australian Christmas. Why give sweaters when no one will wear them. Christmas in Australia happens in the summer so don't be surprised to see people dressed lightly. You will definitely not find a single sweater all through the Christmas celebrations. Instead, you will see people wearing swimsuits, shorts, hats and sunglasses. Notwithstanding this unique Christmas fashion, you will still see the traditional red and white colours of Father Christmas.
Santa on a surfboard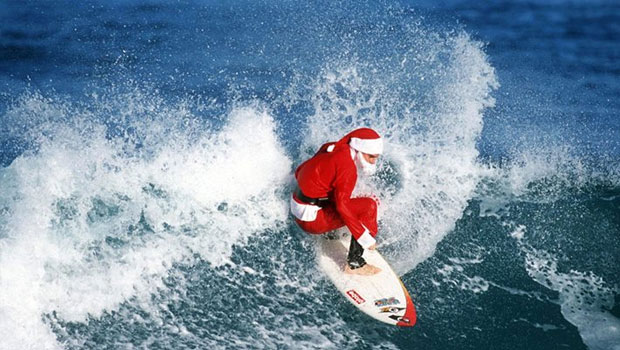 After a while, seeing Santa riding on a reindeer or climbing down the chimney can get boring. This is why in Australia, Santa arrives on a surfboard. Nothing about Christmas anywhere in the world beats seeing Santa decked out in swim shorts, red tees, a bushy white beard, the usual dark glasses and riding on a surfboard or a speedboat. Rather than climbing down chimneys, Santa in Australia spends his time on the beach making children and adults alike very happy. Bondi beach in Sydney's east suburb is the most popular beach destination for Christmas merriment. Every year, hundreds of people gather on this beach to enjoy a sunny and wet Christmas while their counterparts shiver with cold elsewhere in the world. What better Christmas can one ask for than an Australian Christmas?
There you have it, the exciting things about Christmas in Australia that everyone will love. Wouldn't you like to visit this December and get a piece of sunny Christmas cheer?