Winter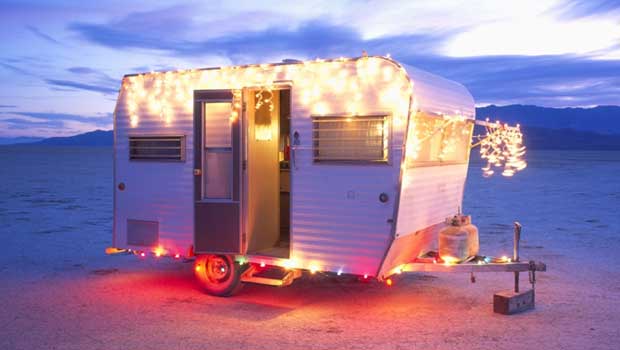 Published on October 15, 2015 | by Jade Attwood
0
Caravanning at Christmas: The best European trails to get in the festive spirit
Want the freedom to explore what Europe has to offer this Christmas season but still want to be surrounded by all of your home comforts? Well, taking to a cosy caravan could provide the perfect solution. Imagine immersing yourself in some of the world's most famous traditional markets by day and then returning to your own comfy caravan for an evening revelling in festive spirit: there is no better way to spend the holiday season.
Despite the commencement of the winter months bringing peak season to a close, no budding traveller should dispel caravanning from their accommodation options. Touring the continent with your caravan gives you flexibility to make your own plans and discover your own Christmas wonders. But they also provide the perfect base to experience Europe's renowned yuletide festivities, which draw in travellers from all over the world. Almost every country on the continent fully embraces the Christmas spirit, but these four trails are for those of you who really want a unique winter experience they will never forget.
Fira de santa llúcia – Spain
Set in the stunning setting in Barcelona Cathedral, Fira de santa llúcia is one of the oldest Christmas markets in Europe. Beginning in 1786, the fair has grown from its humble beginnings of selling to parishioners exiting the cathedral, to a huge event hosting over 300 stalls. Running from 25th November until 23rd December, the fair has more to offer than just shopping opportunities. Highlights include:  'Giant tio' a smiling log which 'poops out presents' , the life sized nativity scene at Placa Sant Jaume, and the fair's giant advent calendar.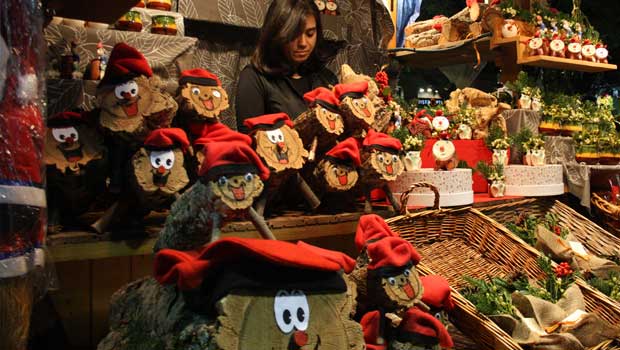 Where to stay: Campings Mashou
In a small town just North of the capital, sits Campings Mashou. Despite being 15km north of Barcelona, Mashou is situated within walking distance of a direct train route into the city. The site is open all year round with all the comfortable amenities you may need.  
http://campingmasnoubarcelona.com/2015web/index.php/en/
Budapest Christmas Market – Hungary
Being Hungary's largest Christmas market, Budapest is the place to head to fully experience the countries' yuletide traditions. Vorosmarty Square comes alive with festive from 28th November -31st December, filling itself with twinkling lights centred around its grand Christmas tree. If you are looking for unique handmade pieces this is the market to hit, with every stall being a verified artisan. The local art offerings of  traditional folk dances and odd puppet theatres are also not to be missed.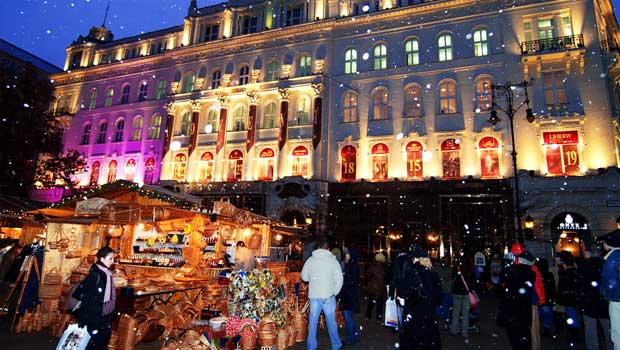 Where to stay: Arena Camping
Located in the very centre of the city, Arena Camping is the perfect location from which to base yourself. The only downside is the sites' no artificial heating policy, so be sure to be prepared with plenty of cosy furnishings.  
Le Marche de Noel de Montpellier – France
Commencing 4th December until 27th December, this lesser known festive gem has a distinctively local market feel. Located on the Esplanade Charles de Gaulle, over one hundred hand picked masters of their trade take to the 'cabanes de gardians'. Offering novel crafts, gourmet foods and curious artefacts, there is something for every shopper. With many of the festivities centred around children's enjoyment of the christmas period Montpelier market is most certainly one for families. Let your children wonder at santa himself in the regularly performed 'Pere Noel Parade' or even let them try their hand at expert assisted dog sledding!   
Where to stay: Le Parc Camping
A quiet and homely campsite, Le Parc is the perfect place to take children. Offering a safe haven with all year round onsite facilities, families can feel assured that they will have a comfortable place to stay for their Christmas adventure.
Plaisirs d'hiver – Belgium
Directly translating as 'Winter Wonders', Brussels' annual event is awe inspiring. Every year the city  seems to out do its last yuletide celebrations, growing in size and grandeur. With the full market now spanning 1.2 miles, from Grand'Place to Place Ste-Catherine, there are 240 market stalls to discover. Within the span of the market however also sits some surprising extras such as towering toboggan slopes, a huge illuminated ferris wheel and a 200 foot-long skating rink. This is one for those more active travellers, who are not afraid to trek, toboggan or skate their way into the festive season.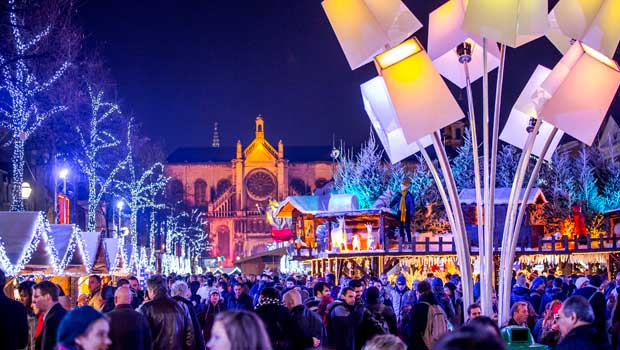 Where to stay: 3CB Camping
This trip requires slightly more planning than the previous suggestions. Unfortunately caravanning sites are scarce in the areas surround Brussels during the winter months. 3CB Camping is open to members however and, on request, may accept non members into its welcoming site. Contact the member heads who run the site in order to book 3CB: the extra effort will be worth it!
https://www.campingbrussels.be/
So with your trail planned, all that is left is preparation for your trip. Caravanning in the chilly winter months takes slightly more considerations, from keeping warm to European caravan insurance. Here's some top tips to make sure your Christmas get away runs smoothly:
Keeping cosy: Look at your sites' policy on artificial and electric heaters. If they are prohibited, be sure to take plenty of warm bedding and thermal clothing. Little tricks such as putting a curtain over drafty doors or windows will also ensure that you won't get the chills come the evening time.
Check your travel arrangements: Having a car when taking your trip gives you boundless freedom to not only visit the suggested sites but also discover more of what your destination has to offer. However be sure to check parking arrangements and whether public transportation may actually be a more practical route.
Get European insurance: Driving the roads of Europe with your caravanning can prove particularly challenging in winter. Making sure you have high quality car and caravan insurance will ensure your trip will run smoothly.
There you have it, the Christmas events, where to stay and some top tips to a perfect European Christmas adventure.