Summer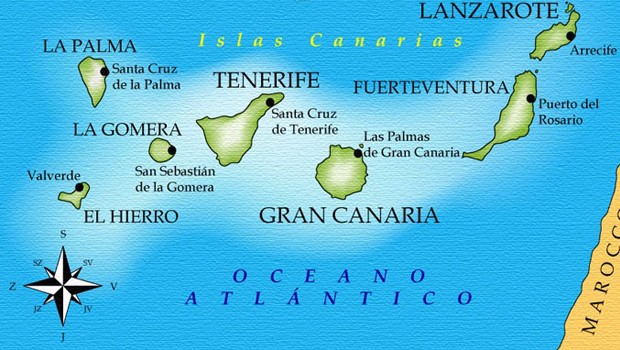 Published on April 11, 2011 | by Andrea Guerriero
1
Canary Islands – The Magnificent Seven
The Canary Islands show off all the magic of a unique archipelago for its subtropical diversity across the refreshing crystalline waters of the Atlantic Ocean. Canary Islands offer eternal Spring/Summer weather; temperatures vary from 18º to 24º C (64,4 and 75,2ºF): this means ideal bathing conditions through all the year.
La Palma, Tenerife, Lanzarote, Gran Canaria, Fuerteventura, El Hierro and La Gomera – these are the Magnificent Seven Islands of the Canary Islands, each with its particular character. Just its diversity makes this archipelago so rich and prosperous, ideal for all types of travelers.
Tenerife is the most touristy island of the Canaries, with plenty of hotels, golf clubs and sports facilities. Gran Canaria is less frenetic and more jealous of its beautiful nature reserves. Fuerteventura is known as the relaxing island – wild and also quiet. La Palma is lush and green, El Hierro, La Gomera and Lanzarote retain their original, wild appearance.
Just because you've chosen one of the islands as your main destination, doesn't mean you can't visit one or more of the others. It takes around 45 minutes to fly from one island to another or you can rather choose to move by ferry or jetfoil.
Choose the Canary Islands for the amazing beaches. Playa de las Américas in Tenerife, the legendary Playa del Ingles – the largest holiday resort in Gran Canaria (and second of its kind in Europe!), rather than hidden coves and secluded beaches to be found on Lanzarote or on the less touristy but still wonderful islands of El Hierro and La Gomera.
Choose the Canaries for its wealth of sport and leisure opportunities. From the exciting Quad ridings, Jet Ski Safari or a cruise around the archipelago, to horseback riding excursions on the beach. In Fuerteventura, don't miss the fantastic experience of riding a Camel in the amazing lunar landscape of the Volcano Calderon Hondo, rather than enjoying a whale and dolphin tour around La Gomera. Sports enthusiasts will appreciate surfing, windsurfing and sailing – the hotspots are in the areas of Galdar, Las Palmas and Puerto Rico – Gran Canaria, body-boarding and kitesurfing in the areas of El Cotillo, Playa de Sotavento and Caleta de Fuste – Fuerteventura's largest resort. Golfers will enjoy their favorite sport on any of the islands – with Tenerife at the top of the list.
Those who love wellness should try the healing mineral waters of Gran Canaria, which have given rise to many centers specializing in beauty and rehabilitation treatments with mud, seaweed, thalassotherapy and hydrotherapy.
So much more the Canaries have to offer its millions of guests traveling here every year to enjoy, besides the already mentioned, also the pristine natural landscapes of the hinterlands in general but also the whole of the minor islands – La Gomera and El Hierro. And how not to mention the amazing nature trails of Gran Canaria, which has been declared as a World Biosphere Reserve by UNESCO.
Photo by Thomas Tolkien