Europe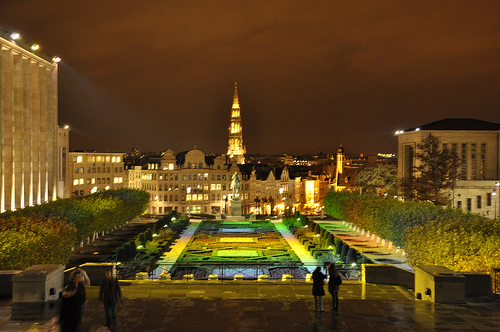 Published on January 10, 2011 | by Francy
0
Brussels: the engaging Capital
The capital of Belgium, seat of the European Union, is one of the most cosmopolitan cities of the Old Country, yet has retained a charm that makes it a man-sized city, intriguing and seductive. The wealth of historical monuments, palaces and museums coexists with a very dynamic and lively style, very attentive to fashion trends and modern, multicultural lifestyles, starting from food: the international restaurants are flanked by the many brasseries, modern nightclubs and old-fashioned pubs where the atmosphere is a mixture of dreams and art.

Brussels has given birth to personalities like the Surrealist painter René Magritte, architect Victor Horta -exponent and interpreter of the Art Nouveau style, singer-songwriter Jacques Brel, but also comics' characters such as Hergé's Tintin, Lucky Luke by the pencil of Maurice de Bevere and scriptwriter René Goscinny, up to the Smurfs by Pierre Culliford, aka Peyo.
A stroll through the historical centre of Brussels allows us to understand the charm of this city, its secrets and its history. Starting from the symbol of the city, the Manneken Pis – whose source is almost legendary – which emphasizes the spirit of independence of the inhabitants: a mocking little boy who pees on the world.
And of course the buildings, such as the Atomium, constructed of steel, which represents an iron crystal magnified 165 billion times; the Grand Place with Hotel de Ville and the Maison du Roi; the Gothic cathedral of Saint Michel. Not to be missed are the city parks: 1,700 hectares of forest and 600 hectares of city parks among which is worth a mention Jubelpark, the Cinquantenaire park, an urban park of 30 hectares. And in the late afternoon and evening, it is a must to spend some time at a 'ralineria', where you can enjoy one of the many beers produced in Belgium.
Photo by phalenebdlv