Food & Wine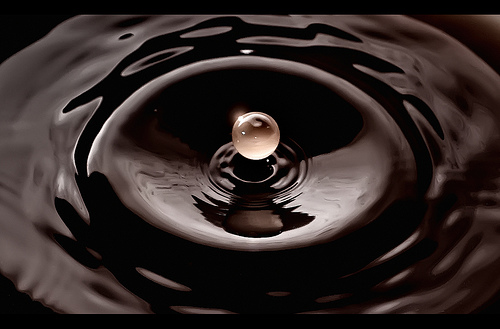 Published on July 12, 2011 | by Andrea Guerriero
0
Visiting Brussels: Chocolate And So, So Much More!
Brussels is the main city and capital of Belgium. The name comes from ancient Dutch and means 'the home in the swamp'. But Brussels is more than just a wetland city! Seat of the European Parliament, melting pot of different cultures, realm of eco-sustainability, this city that plays a predominant role in the political, artistic and cultural development of Europe.
The starting point for a visit to Brussels is its magnificent Grand Place, on which stands the characteristic Town Hall, built in the 1400 Gothic style. The list of prestigious monuments and buildings to visit in Brussels is very long – from the Gothic Cathedral Des Sant Michele et Gudule, to the Atonium, giant model of a molecule created for the Universal Exhibition in Brussels in 1958, up to the Pavilion Chinese and the Tour Japanaise – the best way to visit the city is walking around the area of the main square to discover its countless wonders; the centre is easy to explore and there is no risk of getting lost.
In addition to the numerous outstanding buildings in the area of the Grand Place, a few hundred meters away, stands the statue of Manneken Pis, the city's mascot and spokesman of its unconventional spirit. The naughty boy, intent to pee in the sight of visitors and passers-by, has been there for hundreds of years, accompanying the flow of time and the changing city…
Second greenest capital in the world, Brussels offers visitors an exceptional natural heritage: 1,700 hectares of forest and 600 hectares of beautifully kept city parks can be traveled on foot or by bicycle, to savor the scents and architectural wonders of the city.
Who came to read this far is still waiting for the piece de resistance introduced by title: Belgian chocolate, to which Brussels has also devoted a glutton Museum of Cocoa and Chocolate! So here is a list of the best chocolatiers in the city, to delight also your palate.
At Neuhaus, on the Grand Place, everything is chocolate, from milk sticks to classics sweets, up to real postcards! Pierre Marcolini has been able to interpret the style of chocolate in every way, just as if it were a piece of high fashion, with regular collections and 5 chocolate shops across the world. Finally, Godiva, again on the Grand Place, where you will be fascinated by a huge chocolate fountain, used to make chocolate covered strawberries.
Chocolate, and much more in Brussels, to leave a sweeter memory of this wonderful European capital.
Photo by mescon