Europe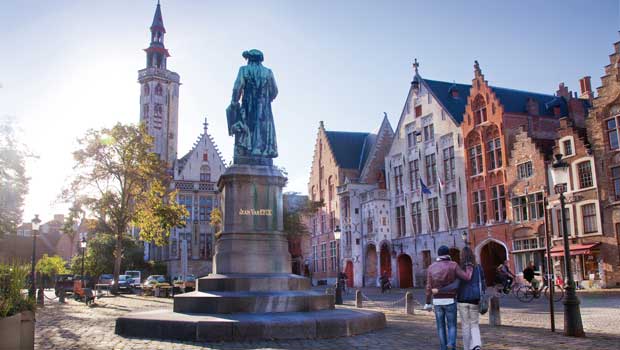 Published on January 22, 2016 | by Anne Sampson
0
Bruges – You Can Never Get Enough Wandering, Chocolate and Beer
Special moments in life should be celebrated in a special way. When we got engaged last year, my fiancé and I have decided to mark it with one delightful journey. Given that one of the most important things in our lives is chocolate (so important that I was given an engagement ring in one), the selected destination was Bruges – city where you simply can't get enough chocolate. As well as beer. The city lies in the north-west of Belgium and has its own continental and coastal part (Zeebrugge – which means Sea Bruges or marine Bruges). The whole center of the city is under UNESCO's protection, and with a good reason – the houses look like they are really made of colorful candies and chocolate, and on every corner there are chocolatiers that offer a huge selection of handmade delicacies, of which my favorite ones are classic truffles with a full taste of dark chocolate.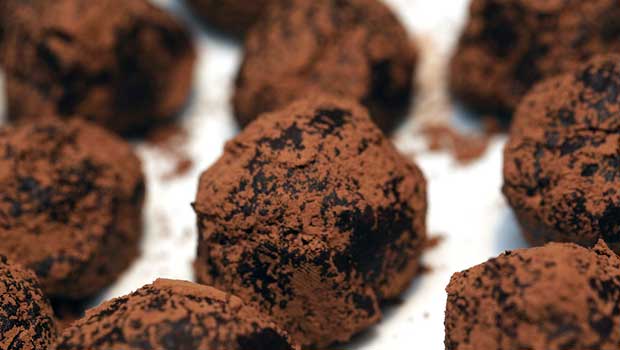 To get around the city you don't need a map or guide because every street you wander in is special and even more beautiful than the last. The old center is crisscrossed by canals just like Amsterdam and it's no wonder Bruges is often called the Venice of the north.  Next to Green Channel (Groenerei) is a beautiful old house with a huge gable window, where you can see a widely known dog lying on his pillow and watching the tourists as they pass by every day. At the time of our visit, we had no idea that this dog, named Fidel is actually Bruges most famous citizen! We almost envied him every time we saw him so dreamy and carefree in this perfect fairy corner.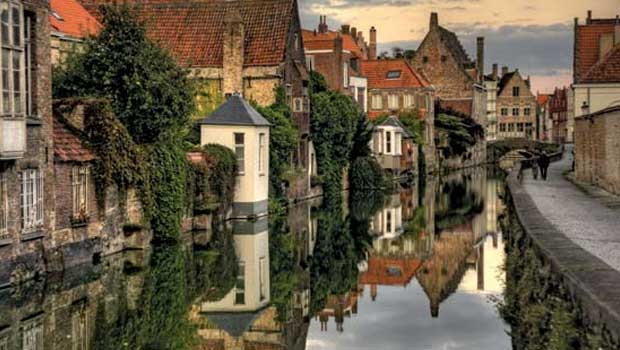 Our days started with getting up as early as possible and quickly grabbing something small for breakfast (so that we could eat chocolate all day) after which we used to spend the whole day walking and sightseeing, getting amazed with facades, shapes and colors. The architecture of Bruges makes you feel somehow childish and at the same time very proud, inspired and full of respect. All buildings are just the right height so you could see them all the way to the top and you can appreciate them in full. In the afternoons we used to take little breaks for something that is a mix of lunch and dinner, and then we continued to walk endlessly mainly by the canal, until the evening when we used to stop for a beer or two, or three…
It sounds so simple – you buy chocolate candies and refill a bag when you run out them, and during that time you walk and absorb this historical architecture – but for us it was the best way to fully experience the spirit of this charming city. The only way I can describe it is that it looks like something out of a movie and it is just hard to believe that someone actually lives there – and when night falls the whole town is so peaceful and quiet. At night its residents retreat to their homes so while you're walking you get the feeling you're in a beautiful film set. Also, what contributes greatly to this whole atmosphere is that in this city there is no crime or anything negative and disturbing.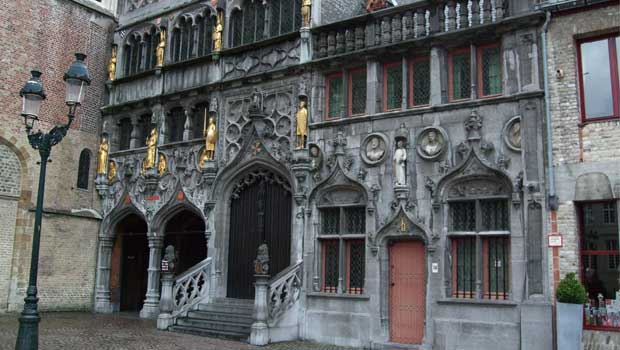 In addition to that magical vibe, the city has a Gothic moment, equally funny and (somewhat) creepy, including famous Basilica of the Holy Blood which allegedly houses the bottle with the blood of Jesus and is linked to the story of the crusaders and the Crusades. The center is a round square, with a dominant Belfry of Bruges, widely known bell tower from the 13th century which has carillon with 47 bells and makes a really cheerful ringing on every full hour. This amazing tower is open for visits until 6PM every day.
Throughout the day you can often hear the sound of horses' hooves and antique carriages with tourists, echoing across the square. Besides magnificent architecture Bruges is also known (as the rest of Belgium) for its variety of delicious beers from which to me personally the most beautiful are strong, monastery black beers (they have about 12% alc.) Here are all the beers named after Bruges: Brugge Blond, Brugge Tripel, Brugs, Brugse Babbelaar, Brugse Straffe Hendrik and Brugse Zot, except that the last two are produced in Bruges so anyone who visits Bruges has to try them. They are beautiful, so full of flavor, strong and thick, almost like alcoholic liquid chocolate. Everything is so tasty and full and fragrant.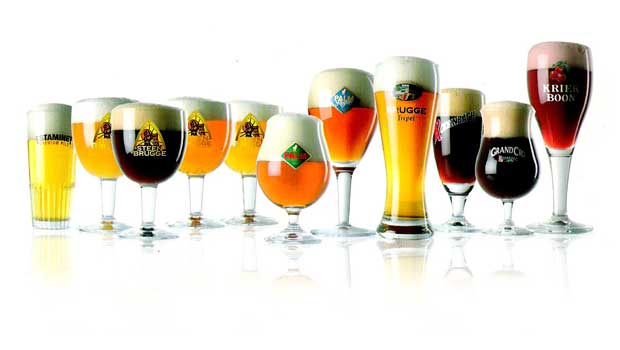 Bruges is also a home to a wide variety of festivals for which the whole town is turned into one beautiful stage. After a few days in Bruges, you feel like you're part of a fairy tale, buying bread from a local vendor and brie cheese and sitting on the grass near the big windmill and eating, calm and carefree. And at the end of your visit, when you pack your bags and leave, you feel like waking up from a dream, wanting to snooze for at least five more minutes.