Lifestyle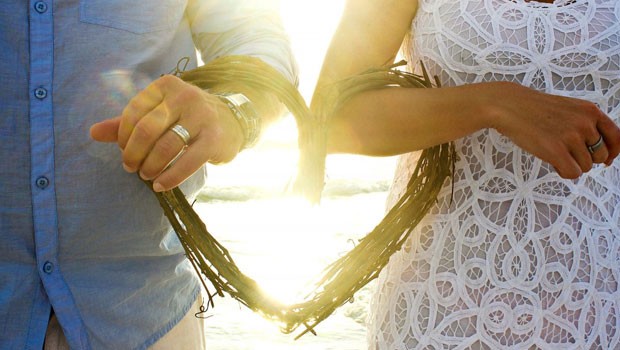 Published on March 31, 2015 | by Lisa Coffey
0
Affordable Exotic Destinations To Plan Your Wedding
Roughly one third of the couples who get engaged each year plans their dream wedding and actively searches for the auspicious and sizzling wedding destination to exchange vows.
As people nowadays generally never hesitate to spend lavishly on that particular day, more and more couples are whirling towards numerous far-off destinations for an inimitable lifetime experience. And, of course if you plan it correctly, a perfect wedding destination can also prove more worth for your cash. And in case you've planned any wedding or know a wedding planner, then you certainly know these don't come cheap, especially if you're planning for a particular destination wedding.
The article talks about some of the most budget-friendly wedding destinations to say 'I Do':
Dominican Republic
The Dominican Republic quite easily makes to the most affordable beach wedding destination's list. And with direct daily flights from Europe and the US, not only it is relatively easier to access to, but here you can find numerous all-inclusive resorts offering affordable budget deals. Plus, suitably for tight-budget couples, peak wedding season falls mostly throughout the Dominican Republic's offseason. This means economical flights, low priced room rates and calm hotel ambiance for the big day. From June till September months could be very hot, humid and tornados are quite a possibility, so either you take your chances or confirm long-term weather forecast.
Hawaii
Maui is amazingly unpopulated and low-key coz locals like it that way. Maui has stern building construction codes which permit structures to about 10 stories high only. As a result, it maintains the uninterrupted lava-rock cliffs, cloud-cloaked mountains as well as coffee orchards cum pineapple field views – as it is. Local accommodation and motels are also quite cheaper over here.
Often called 'The Gathering Place', Oahu is the 3rd largest Hawaiian Island, where each year more than 6 million visitors congregate at its iconic beaches. Its home to a population of around 900,000 plus. A perfect amalgamation of historical significance, cultural heritage and modern luxury – Oahu's multitude options can perfectly fit nearly any wedding style and budget you seek.
Kauai is the 4th largest island of Hawaii covering about 550 sq. miles. Engaged couples as well as moviemakers flock these island for its epic backdrops. Big Hollywood films such as Avatar and Jurassic Park used the jungle-porn landscape of Kauai to showcase both a primitive era and the planet Pandora. So if you wish for an Oscar-worthy wedding bash that too at a cheaper price, you can pair the island's rich history and Kauai eccentric wedding ethos, anytime of the year.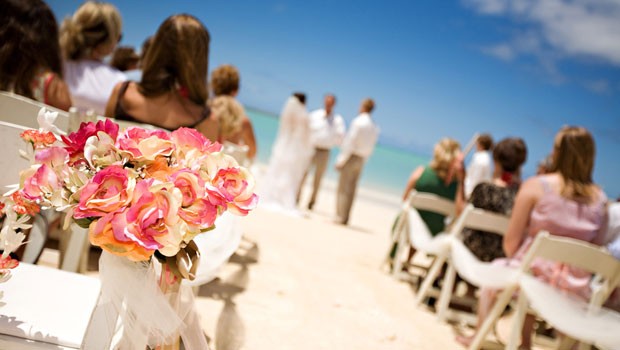 Belize
Belize offers numerous diverse wedding spots with tailor-made budgets to suit your needs. Along with stunning sandy beaches, Belize also boasts flourishing rainforests, Mayan ruins and the world's 2nd largest barrier reef. And although there are few luxury boutiques here, Belize has only a small number of costly resorts and instead it's full of eco-resorts which are quite economic though you have to sacrifice some luxuries such as Wi-Fi and air-conditioning. You can surely impress all wedding guests with fresh lobsters as lobster is a local cuisine and quite economic specialty.
Destin, Florida
Destin is a great choice for budget-friendly beach weddings. More economic than other Florida hot-spots like Panama City and Miami. Destin provides a quainter and quieter vibe as well as equivalent appealing beaches to exchange vows. An affordable all season getaways, Destin offers amazingly lower off-peak prices. And in case you can spare some free time, just seize a live blues concerts or enjoy fishing from a dock.
Negril, Jamaica
Blessed with the most stunning sunsets, Negril offers some of the most affordable lodgings to its visitors. Negril is quite easy to get to, reasonably inexpensive and possess some of the most economical digs in Jamaica. Negril is a quite popular weddings destination because of one of the longest Jamaican beaches called the Seven Mile Beach and you can save money here in numerous ways. Here the room rates at the Cliffside cottages, beachfront motels and hippie bungalows are way too low and even the public-transportation is cheap, safe and convenient. Couples can relish top class seafood at nearly every spot alongside the beach.
Tucson, Arizona
Tucson is renowned as the city of saguaro cacti, turquoise jewelry and dazzling sunsets. Located in Arizona's southern region in between the Mexican border and Phoenix, Tucson provides an innate and rugged landscape as a unique setting for your big day. You can easily avail cheaper accommodations all year round. The weather here is usually warm for the whole year and most days are generally sunny and bright. Temperatures frequently climb above 90 degrees during summers, so avoid June and July as these are the hottest months.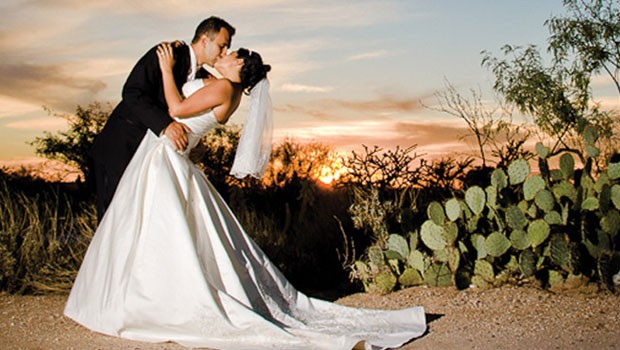 Marriage is a blissful occasion which should not be marred by the thoughts of over or under spending. We sincerely hope that the article would immensely assist all the new couples who are seeking for a budget friendly wedding destination to exchange vows and say "I Do".
Wish you all a happy, auspicious and a memorable Wedding!
Main photo credit: http://tidetheknotbeachweddings.com, specialized in Florida Beach Wedding Packages.