News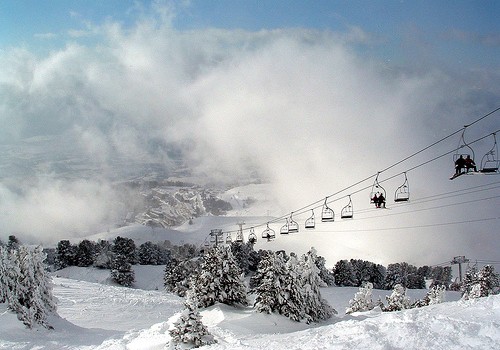 Published on January 11, 2012 | by Daniela
2
A year round ski resort for Italy? Very soon, in Selvino
The new year opens with good news for winter sports enthusiasts. As Dubai, Holland, France and England, also Italy – in Selvino, near Bergamo to be precise – will have its indoor ski resort, in order to allow fans to not abandon skis or snowshoes year-round.
The work is going to start in 2012, and will lead to the realization of the largest skidome  in the world, including two ski slopes, a trail for snowboarding and freestyle skiing, a trail for beginners, an ice climbing wall, cross-country ski slopes, a ski lift, a gondola and a carpet lift for beginners.
It will rise in Selvino, in the province of Bergamo, and it's going to be the first indoor ski resort of Italy, a modern structure, where winter sports will be available 365 days a year, along with other services and facilities, such as parking, a hotel, the Museum of ski, and a roadway, but also pubs, restaurants, shops and a wellness centre. A cutting-edge facility that follows in the wake of the "Ski Dubai," where since 2005 one can ski all year round in the middle of the desert, indoors of course.
This facility will set the record for the longest track in the world, the one with the greatest vertical drop and the first to be completely underground into a slope (two 600 mt long tracks with a drop of 130 mt).
A work that is expected to be ready for Milan World Expo 2015 and will increase the opportunities that Lombardy makes available for Italian and international visitors.
The dome that will cover the white artificial slopes, will be covered in turn, in such a way as to minimize the environmental impact and save energy for refrigeration.
Half an hour away from the airport of Orio al Serio and about an hour from Milan, the Skidome in Selvino will attract winter skiers from around the world, while in summer it could be a favored destination for the many hardcore mountain skiers and riders who don't want to give up on winter sports even when everybody else is at sea! In short, a real ski resort, which will excite any type of visitor. In addition, the facility can host Europe Cup ski races or become a training ground for professional skiers, who presently have to use a similar structure in The Netherlands for their training.
Well then, a major project, to offer tourists one more reason to visit such a wonderful country as Italy: Enjoy!
Photo by babinet