Winter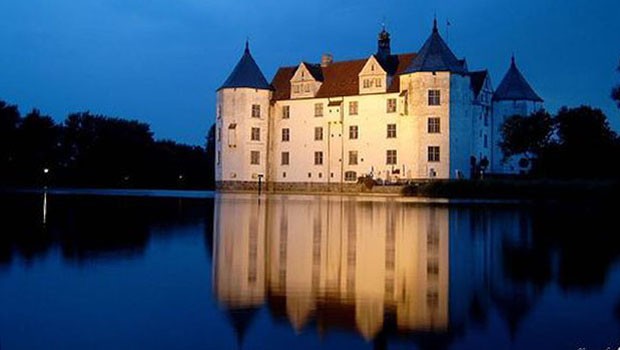 Published on December 3, 2010 | by Francy
0
A fairytale New Year's Eve
The magic of sleeping within the walls of beautiful historic houses, nineteenth-century villas and medieval castles, the tranquility of falling asleep on a four-poster bed, to savor the taste of a hotel entirely dedicated to chocolate, rather than enjoying the silence of centuries-old monasteries. It seems like a dream and instead is reality, but where? In Italy, of course…
A journey through the Bel Paese, to discover the wonderful historic homes and mansions where you can choose to welcome 2011!
Here are some suggestions for you
Castello di Casiglio, Erba 4* average guest rating 7.5
Refined resort, surrounded by a hundred-year park of 30.000 sqm with walking path, swimming pool, soccer pitch and a large parking area, Castello di Casiglio is an oasis of peace and tranquility. The restaurant Barbarossa will delight your palate with fine dishes and great grills in the open lounge.
Residenza d'epoca castello dell'Oscano, Oscano Town House Suite average guest rating 9.2
Ancient noble castle, hidden in a quiet park in the green hills of Umbria, near Perugia, Castello dell'Oscano welcomes guests in a suggestive atmosphere with an incredible cultural, mundane charm.

Villa Braida, 4 * Mogliano Veneto average guest rating 8.6
Villa Braida welcomes you in the charm of an elegant nineteenth-century residence, in Mogliano Veneto. Versatile location for business tourism, with excellent cuisine for refined gourmets, this resort awaits you a few miles from the magic Venice and from the centre of the beautiful Treviso.
Etruscan Chocohotel, Perugia 3* average guest rating 8.4
Five minutes away from the historical centre of Perugia – the Italian capital of chocolate – the Etruscan Chocohotel is the only hotel in the world entirely committed to chocolate. After your welcome chocolate, enjoy your stay at this hotel on three floors: milk, gianduia or dark!
Hotel Santa Croce in Fossabanda, Pisa 3* average guest rating 7.4
An ideal choice for an unforgettable stay in Pisa, Hotel Santa Croce awaits you in a former monastery, with its fascinating, relaxing atmosphere, not far from the main attractions of the city.
Photo by fleno.de