Shopping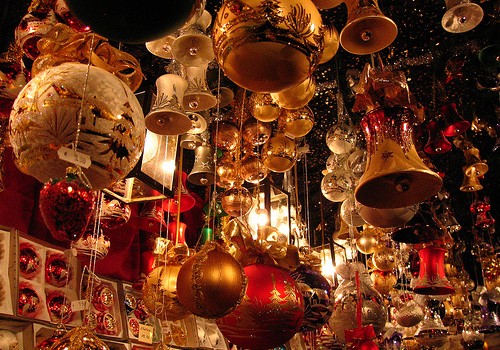 Published on November 14, 2011 | by Elena
2
The magic of Christmas: Xmas Markets in Trentino
Almost back to Christmas, the most wonderful moment of the year! In Trentino, this period is truly special: discover the Christmas fragrances and colors in the most beautiful Christmas Markets of this region.
Typical tradition of Northern Europe, also the region of Trentino, for a few decades, has established the custom of setting Christmas Markets in all its cities, from smaller to larger, although the splendor that awaits you is not always proportionate to the size of the city itself. Here's a shortlist of the most famous Xmas Markets in Trentino.
Trento – from November 23 to December 30
With its 68 wooden houses displaying handicrafts, cakes and delicious local specialties, etc. Trento's Christmas market has managed to make the city the core point of holidaymakers in search of the taste of Christmas. Children can have fun on Santa's Train and House, or participate in the contest Albero CreAttivo – literally "CreActive Tree", an eco-friendly initiative based on sustainable decors designed by children and made of recycled materials.
Rovereto – from November 22 to January 6
The magic of Christmas in Rovereto is expressed through the opening to the rest of the world and its different cultures. The city has extended the invitation to three special countries. The path between the cheerful wooden houses thus becomes a journey from Palestine, home of Christmas – to South Italy – with artisans from the Isle of Lampedusa, the "gate" of the Mediterranean on North Africa and Middle East, which bring in Trentino Sicilian Christmas traditions – and finally to Northern Europe – with countless specialties from Sweden.
Moreover, In Arco, from November 15 to January 6, the Christmas markets await you on Lake Garda, with a large fireworks show at the Castle on December 8.
From December 6 to 15, Vigo di Fassa welcomes you with a "small, good and beautiful" market, in the square opposite the Town Hall, with many handicraft products, from jams to dolls to Christmas decorations.
In Levico Terme, from November 23 to January 6 you breathe Christmas in the heart of the historic Park of the Habsburgs, discovering the most authentic popular culture of Tyrolean Trentino, with games and shows, sweets, trains and horse-drawn carriages.
Places where to find emotions and feelings, but also significance and memories linked to a time of year that has such a strong symbolic value. A place to be totally enjoyed, maybe under a light snowfall, treating yourself to roasted chestnuts and vin brulè.
Planning to visit Christmas Markets in Trentino? Browse the hotels deals in Trentino and enjoy a truly magic experience!
Photo by charley1965