Spain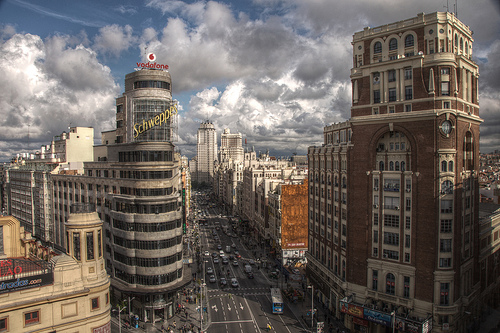 Published on February 28, 2011 | by Andrea Guerriero
0
Discovering the low cost side of Madrid
Despite being one of the most beautiful capitals in Europe, Madrid is not a very expensive city. But for people, families or young people, who want to visit it on a budget, there are several possibilities. First of all, the flight: it is now possible to reach Madrid with a few tens of Euros from any European airport.
Many of the main attractions of Madrid are free or very discounted if using the Madrid Card, available at the airport and in the major railway stations. Other free or low cost attractions are:
– the magnificent gardens of the Royal Palace, Palacio Real. The visit to the palace, however, costs a few euro.
– The Prado Museum is free on Sundays while the ticket to visit the Sorolla Museum, which houses works by Valencian painter Joaquin Sorolla, is 3 € and it is free for students.
– To enjoy the music of Flamenco live, you can go to La Solea, where you pay only for consumption
– the home/museum of the playwright Lope de Vega has free admission on Saturdays: this is a unique example of Madrid's residential style in 1500
– spending a little for eating is possible throughout the city, but the cheaper solution is the famous bocadillo, the popular Spanish sandwich
– Reina Sofia Museum, with works by Picasso and Dalì, offers a free tour on Saturday afternoon and Sunday morning
– walking through the square and the streets of the historical centre is free, of course. Puerta del Sol, Plaza Mayor, Calle Gran Via are the places not to be missed, both because they are always crowded with locals and tourists, and for the presence of many shops, clubs, bars and restaurants
– the Parque del Retiro is in the heart of the city, a place of relaxation and ease where to listen to live music around the equestrian statue in the center of the park
– El Rastro is Madrid's flea market, at the metro stop La Latina. Everything here is cheap and you can make interesting deals
– also walking in the Barrio Salamanca is a wonderful experience. This is a residential and commercial area accessible from the underground stations of Velasquez or Serrano.
Photo by felipe_gabaldon