Art & Design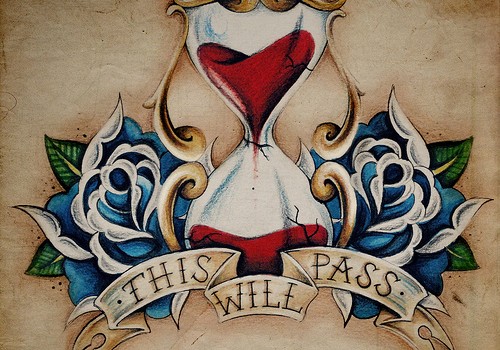 Published on January 31, 2012 | by Daniela
5
The Tattoo Museum: Amsterdam's latest offbeat
Amsterdam! People ceaselessly talk about it, visit it, envy it, doom it. Yet this legendary place has always new surprises for us. Last fall, a museum opened with a focus on another topic that rarefied institutions generally avoid: welcome to the Tattoo Museum, in Plantagebuurt district.
Amsterdam is a city of culture. Let me say it. It's rather a city of "Cool-tour!" Examples? They get charming restaurants and house them in boats, they live in leaning houses (usually with lack of curtains on front windows), they are used to almost-naked girls in windows looking at them and they close inside a coffee shop a custom that is quite illegal in the rest of the world. Amsterdam is safe, it's green, it's full of attractions.
The city claims to have the greatest number of museums per square kilometer in the world. The choice is wide, more than 50 museums attract millions of visitors every year to please the most diverse interests. There is a Van Gogh Museum, a Rijksmuseum and a Stedelijk Museum. There is a Film Museum, a Bijbelsmuseum, a Torture museum. And for those that are looking for something even more unusual and odd, there are two sex museums, a marijuana museum, and least but not last, a brand new Tattoo Museum, ready to be discovered by fans of the genre or people who like to snoop around.
The Amsterdam Tattoo Museum strives to be a home for the art, culture and history of tattooing. This extensive permanent collection covers the entire history of skin art and has artifacts from all over the world, including needles, old shop signs, photographs, flesh relics (yes, preserved human flesh of tattooed people). But also sailor's souvenirs, rock 'n' roll accessories, fashion items: afterall, the tattoo is all that and more.
The ground level uses interactive exhibitions to explore tattooing in ancient Africa, Polynesia and Samoa, and upstairs is devoted to European and Western tattoo culture. The museum also houses a library, publishing house, café, bookstore and a memorial garden.
Theory, and practice. The upper floor has been turned into a tattoo parlor where you can get a tattoo from one of the several expert skin artists available from time to time. Some names: Horishige from Japan, Filip Leu from Switzerland and Tin-Tin from Paris.
The man behind such a unique collection is Henk Schiffmacher, aka Hanky Panky, a tattoo artist himself, famous for having "decorated" the bodies of celebrities such as Robbie Williams, members of the Red Hot Chili Peppers and Pearl Jam, as well as the late Kurt Cobain. The museum was created by the synergy created between Hanky & crew (Louise Schiffmacher, Almar Seinen, Foske Rozeboom, and others) and the "Department of Unemployment and Welfare", in a project that aims to help those who have had problems with saddiction, giving them a chance to get up and keep on living.
8000 visitors in the two months since opening in early November. The museum, housed in two beautiful buildings of the 19 th century, is located in the city centre, 5 minutes from Dam Square. Open daily from 10am to 5pm, the ticket costs 10 euros. Enjoy!!
Photo by __april