Winter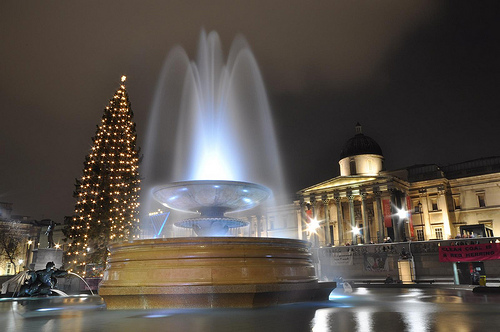 Published on November 22, 2011 | by Daniela
0
The real Taste of Christmas is in London
Taste of Christmas in London launches Christmas' holiday season with style. From December 2 to 4, 2011, foodie lovers are invited at the ExCel centre of London to indulge in a weekend of cheerful eating. This amazing event in London celebrates end of year festivities with three days devoted to wine & food, with a focus on the best food and drink in the English Capital.
Taste of Christmas is the ultimate festive day out in London, featuring 30,000 foodies preparing for the Christmas period. Whether you're browsing inspiration for a perfect Christmas meal or simply want to see the masters at work, Taste is the way to get it.
A feast of great restaurants, world-class chefs who share their secrets with visitors, and cheese, wine and chocolate tastings, or cookery classes, all to prepare you for the Christmas countdown.
A selection of London's top restaurants will be serving up seasonal menus full of dishes designed to inspire, all under the same roof! These include The Cinnamon Club Restaurant, Gauthier, Plateau and many others, so you can try out great dishes from some of the capital's finest kitchens without having to wander around the whole of London.
Between bites, check out some of the country's best chefs – including Jamie Oliver, Rachel Allen, Eric Lanlard, and more – who will be sharing their culinary secrets at the AEG Taste Theatre to help you refine your ambitious Christmas menu and prepare for the ultimate season of extravagance.
Moreover, you can enjoy fine wine, cheese or chocolate tasting to learn about the best products for your Christmas table, or attend interactive cookery classes to "fire up" your imagination and pick up a few hints and tips for the big day, so that you can get excellent Christmas cooking in your own kitchen as well.
Finally, once you have finished your eating and drinking and learning… and eating! Head towards Taste's boutique market, a shopping area where you can find your ideal Christmas present –from hand crafted jewellery, to handbags and handmade gift boxes – the essential ingredient for your menu or a winter warmer for your Christmas, probably not in London, but surely in whatever place is going to be you Home by then…
To purchase tickets to the Taste of Christmas, visit the official website.
Photo by Raindog