Entertainment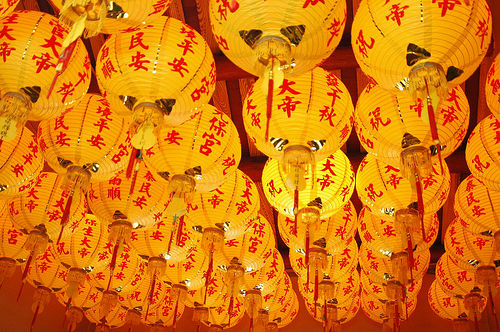 Published on January 20, 2012 | by Daniela
0
The Chinese New Year of the Dragon: London's got one more NYE to celebrate
Christmas is gone, and 2011 is gone, but there's one year that still has to end: it's the Chinese one, and London is preparing, once again, for celebrating! If you're still not tired of thrilling parties and festivities, then don't miss the chance to take part in the Chinese New Year London events, and welcome the Year of the Dragon in the traditional, vibrant Chinese style.
Again, in January 2012, London celebrates a New Year with great enthusiasm. London's Chinese community, with support from the Mayor of London, Westminster City Council, Chinese Embassy, Cathay Pacific and the Bank of China, will turn out in force to take part in the knees-up to mark the start of the Year of the Dragon, which traditionally takes place on the first Sunday after the official beginning of the Chinese New Year. This year it falls on January 23rd, but the official partying in Central London will start some time later, that is, on Sunday January 29th, with events scattered throughout the city, and will last well into February.
The core celebration will be, of course, Trafalgar Square, which will be literally transformed with free entertainment from international and home-grown artists, and diverse shows, and where the major event will see traditional Chinese dragon and lion dances, cultural stalls, lights and joyful parades.
All around the city, moreover, you will enjoy special menus at restaurants, family activities at museums and galleries and one-off film screenings. London Chinatown will host cultural stalls, food and lion dance displays. Shaftesbury Avenue will become 'Hong Kong in London Chinatown' with a stage featuring performances by local Chinese artists to showcase their talents. Chinese culture will come alive with all of its more cheerful, traditional features.
However, it is useless to say that the real protagonist is going to be the large, multicultural crowd who will take part to the event, in perfect London style.
All the events are free to attend. The nearest Tube stations to the locations are: Leicester Square, Charing Cross, and Piccadilly Circus. The only thing left for you to do, is pack your bags and come and follow us, to enjoy the largest Chinese celebration outside Asia, right in Central London.
Photo by Phil~